'The Handmaid's Tale' Season 2: Release Date, Casting and Everything Else We Know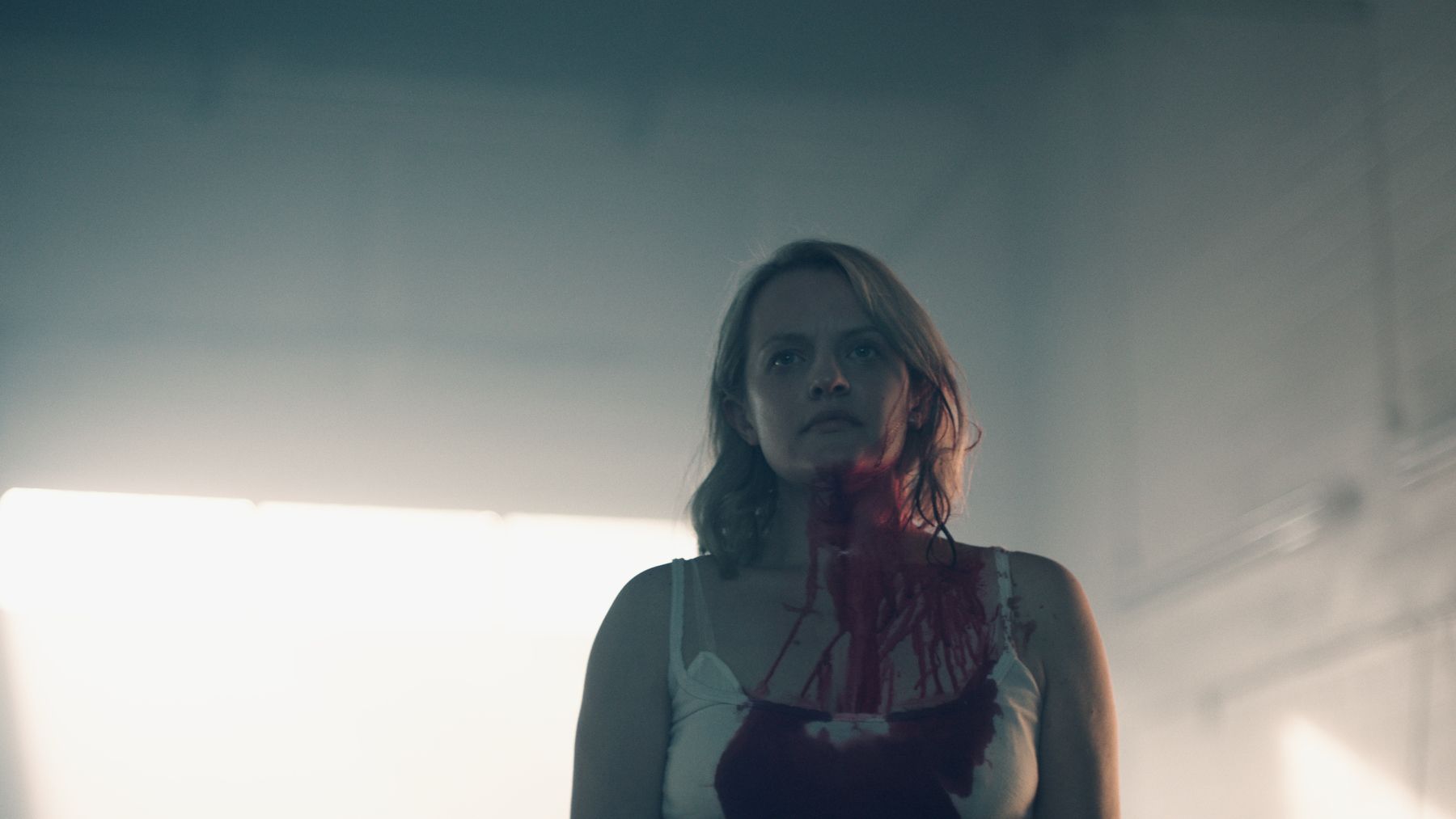 The first season of Hulu's The Handmaid's Tale ended with a cliffhanger on June 14, 2017. We will refrain from revealing that ending for those who have yet to watch the multi-award-winning show. (But really, what are you waiting for? It's been a year!) Nevertheless, several million fans of the show are now pining for Season 2, so there will be some spoilers below.
Hulu's adaptation of Margaret Atwood's 1985 dystopian novel has already developed characters and storylines beyond what was in the book, though it has thus far adhered to the spirit of the story, thanks in part to Atwood's close involvement in the show's development. Many, though not all, of the plotlines readers know from the page have already been played out on screen, which means Season 2 is more of a mystery.
Here's everything you need to know—and everything we know—about the next 13 episodes of The Handmaid's Tale.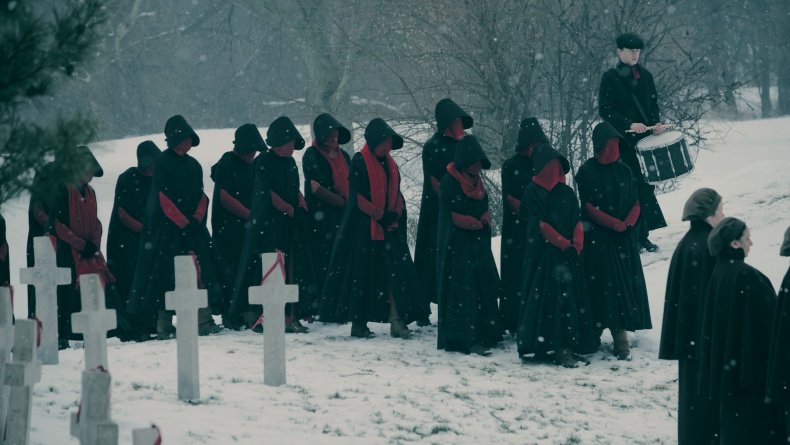 When will Season 2 air?
The show will premiere with two new episodes on April 25. The rest will be rolled out one episode at a time, with a new installment appearing on Hulu every Wednesday.
What will Season 2 be about?
When last we saw Offred, she had just discovered she was with child. (The father is still to be determined, but she had sex with two men—Commander Waterford and Fred Blaine, Waterford's chauffeur—in Season 1.) The upcoming season will be "shaped by Offred's pregnancy and her ongoing fight to free her future child from the dystopian horrors of Gilead," according to Hulu. "'Gilead is within you' is a favorite saying of Aunt Lydia. In Season 2, Offred and all our characters will fight against—or succumb to—this dark truth."
Series creator Bruce Miller also revealed at a Television Critics' Association panel earlier this month that Offred will be on the run, and Moss reminded viewers that "when she does have the baby, the baby gets taken away from her. She can't be its mother. It makes for good drama."
Even though some of the storylines of the book have been exhausted, Miller has insisted that the series will remain firmly in the world Atwood imagined. "The book starts, then jumps 200 years with an academic discussion at the end of it, about what's happened in those intervening 200 years," he reminded fans in an interview with THR, published in mid-January. "It's maybe handled in an outline, but it's still there in Margaret's novel. We're not going beyond the novel; we're just covering territory she covered quickly, a bit more slowly."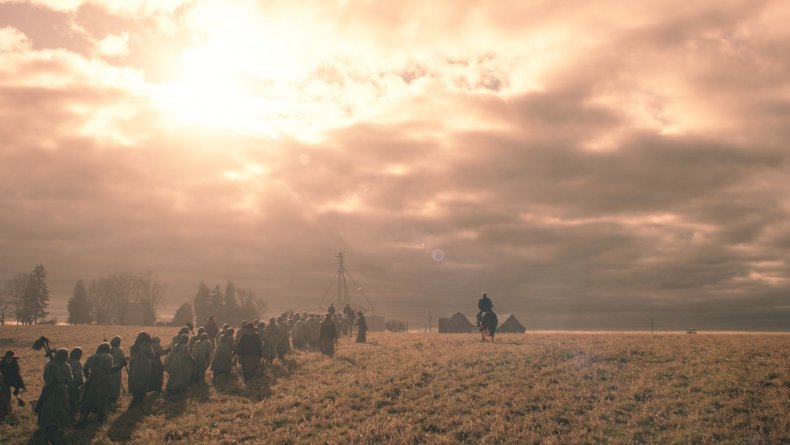 We do know, however, that we'll see parts of Atwood's world that we've only heard about before, including the Colonies, where old and sterile women, as well as "unwomen," are sent to serve as clean-up crews for toxic waste, until they inevitably die from exposure.
Miller said that he and his writers are trying to ensure the season is unpredictable. "There are so many possible threats and minefields for Offred that you can find drama anywhere," Miller told THR. "Early on, you'll find that almost all of the things you think this season will be about will be wrong or just a little bit off, to the point that what happens next will surprise you in a good way."
Which actors and characters are returning?
Elisabeth Moss, who won an Emmy and a Golden Globe for her performance as June Osborne/Offred, will return. Alexis Bledel and Amanda Brugel will be back, as Emily/Ofsteven (formerly Ofglen) and Rita, respectively. Samira Wiley will return as Moira, Max Minghella as Nick Blaine, O-T Fagbenle as Luke Bankole and Joseph Fiennes and Yvonne Strahovski as Fred and Serena Joy Waterford.
Last June, Miller told The New York Times that the character of Aunt Lydia, played by Ann Dowd (who won an Emmy for her performance) is one of his favorite characters and that he hoped to explore her back story. At a panel in April, Dowd revealed that Lydia was once a teacher, "which made all the sense in the world... I can see her in an all-girls school with all the promiscuity."
Will there be new actors and characters?
The Hollywood Reporter shared exclusive news on Thursday that Tony Award-winning actress Cherry Jones (familiar to TV viewers for 24) would appear in the fourth episode of Season 2 as Holly, June/Offred's feminist mother—a character that is presented primarily in pre-Gilead flashbacks and reflections in the book. "Cherry was my fantasy choice [for the part]," Moss told THR. "I sent her the script, she wrote me a lovely email back and said yes almost immediately."
We'll also meet Sylvia, the wife and co-parent of Emily (Ofsteven/Ofglen), who will be played by Clea DuVall (Better Call Saul).
Miller had previously announced that Oscar-winning actress Marisa Tomei would appear in the second episode of Season 2, revealing little except that she would play a commander's wife and would have some connection with the Colonies.
We'll also meet Sydney Sweeney (Pretty Little Liars) in a recurring guest role; she'll play Eden, a "pious and obedient" 15-year-old girl growing up in Gilead. Variety reported in November that Eden, who aspires to the position of a commander's wife, will make her debut in the fifth episode of the season.
How many more seasons can we expect?
Good news for fans of the show: "I roughed it out to about 10 seasons when I was first working on it," Miller told THR, thanks to so much of Atwood's outline still left to explain. Hulu hasn't chimed in on whether that's a realistic estimate, but we can dream, can't we?