'Handmaid's Tale' Sequel Announced by Margaret Atwood: 'The Testaments'
Canadian author Margaret Atwood has announced she planned to publish a sequel to The Handmaid's Tale next year.
Atwood said on Twitter that the new book, titled The Testaments, will be published in September 2019. That's more than 30 years after the original iconic 1985 novel about life in a dystopian future U.S. in which women's bodies are treated as property of the state.
"Yes indeed to those who asked: I'm writing a sequel to The Handmaid's Tale," Atwood said in a Twitter statement on Wednesday.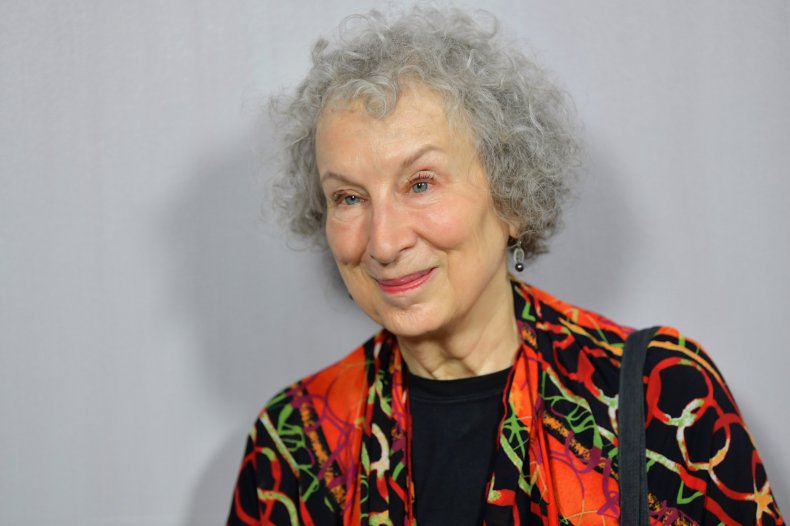 Rather than following Hulu's Emmy-winning television adaptation starring Elisabeth Moss, The Testaments will pick up 15 years after the final scene in the original novel and will focus on the stories of three female characters, Atwood said.
It is still unknown who the three characters will be and whether one of them will be Offred, who is played by Moss in the hit TV show.
In her Twitter post, Atwood included a statement telling fans that "everything you've ever asked me about Gilead and its inner workings is the inspiration for this book," with Gilead being the regime that rises to power in the U.S. and forces fertile women, called "handmaids," into becoming child-bearers for the infertile elite in The Handmaid's Tale.
"The other inspiration," Atwood wrote, however, "is the world we've been living in."
Since President Donald Trump's election, sales of Atwood's dystopian classic have surged, with many drawing comparisons between Trump's administration and Gilead.
Recently, protesters also donned the red cape and white bonnet outfits worn by women in the book to rally against policies and figures, including Supreme Court Justice Brett Kavanaugh, who pro-choice advocates view as posing a threat to women's reproductive rights.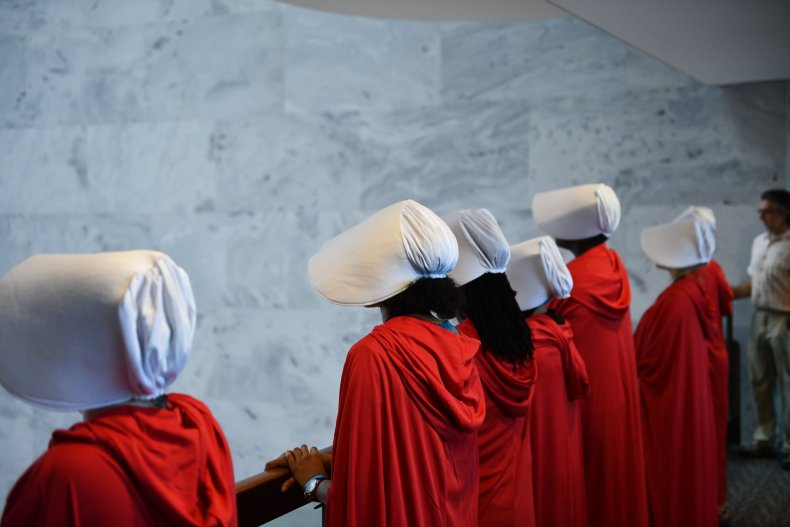 In addition to The Handmaid Tale's apparent political relevance, Atwood's 1985 novel has also seen a surge in sales due to Hulu's hit series.
For many, news of a sequel to the iconic tale may not come as much of a surprise.
Fans have anticipated the possibility of a second book after Atwood released an audiobook of The Handmaid's Tale, which included an extended version of the epilogue, hinting at the possibility of a continuation of the story, with a professor telling a crowd: "I hope to be able to present the results of our further Gileadian investigations to you at some future date."