Hands-On: iPhone 14 Pro Cases Tested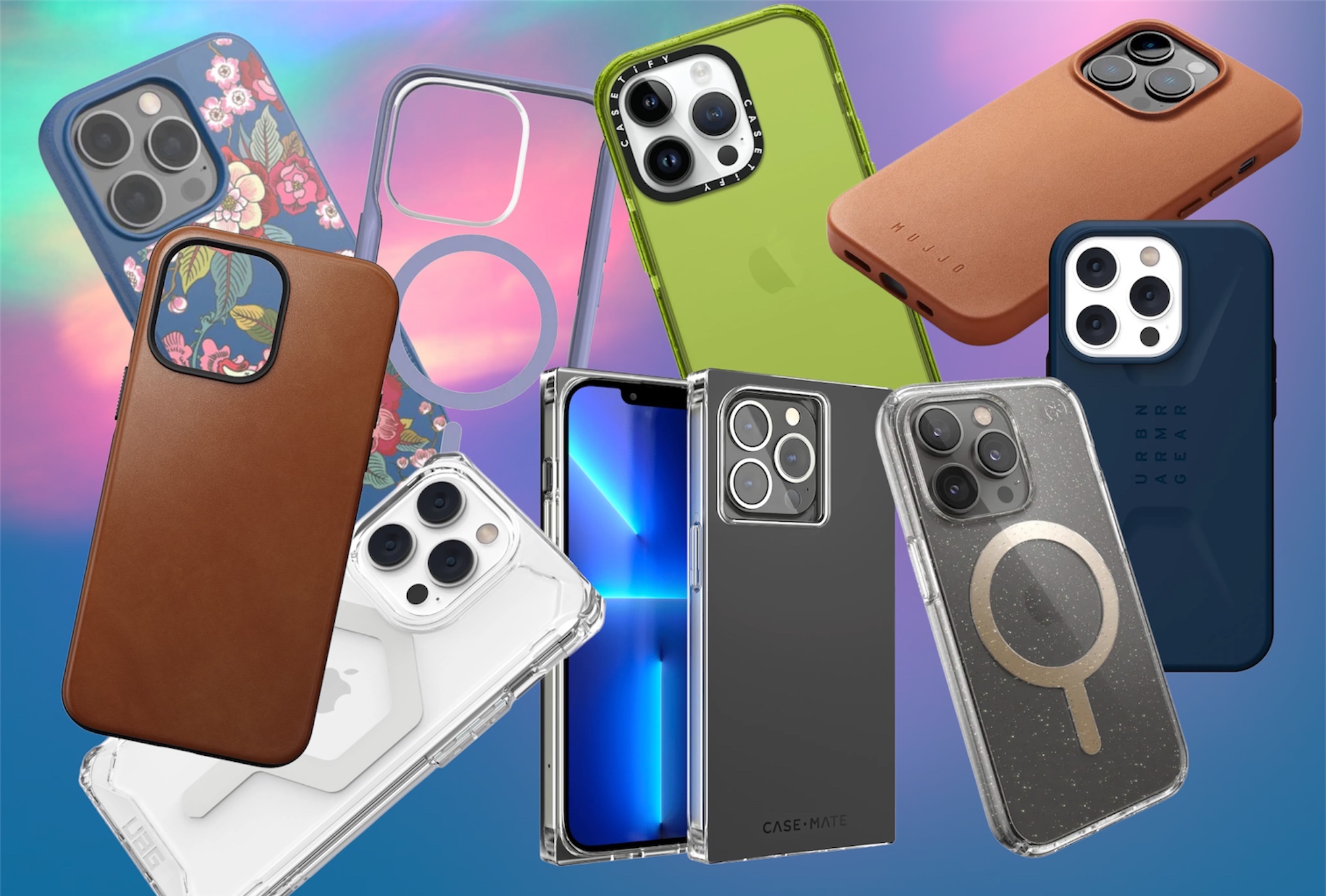 While I'm not convinced every iPhone needs a case, most people will want one for their new iPhone 14 Pro. The good news is that there are plenty to choose from. I tried over 50 iPhone 14 Pro cases to figure out which ones are worth considering and highlighted those below. All of the ones mentioned have been used and evaluated in the flesh.
I wasn't brave enough to perform drop tests or investigate other risky situations with a new phone inside. You'll need to trust the manufacturers for that aspect, I guess. More so, I was looking at the fit and finish as well as any interesting aspects of these cases. I've tried some bad cases over the years, and getting a secure fit with materials that feel good to hold is not as easy as it may seem. It's also key for a positive case experience. As always, the prices listed may fluctuate over time.
Mujjo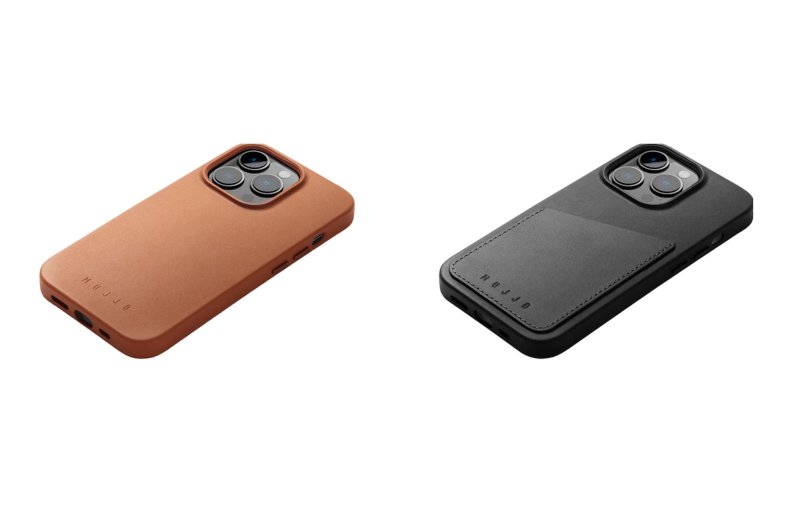 Mujjo isn't new to the iPhone case game, but not too long ago the company did state a renewed dedication to it. This year the Full Leather Case is MagSafe compatible. Both of Mujjo's case models feature metal side buttons and a microfiber interior, which adds a touch of elegance.
The Full Leather Wallet Case is nice if you do want to carry cards, but that's not my style. The regular Full Leather Case, however, is truly a great iPhone 14 Pro case—I love its fit and finish. The buttons have been easy to press with accuracy. And the case had a premium feel while holding it.
Full Leather Case for iPhone 14 Pro
Full Leather Wallet Case for iPhone 14 Pro
Buy at Mujjo from $54.
Smartish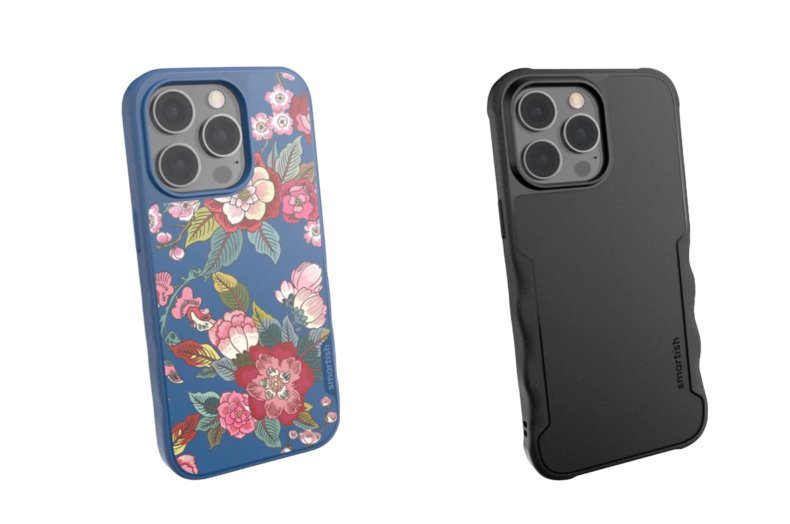 Smartish has plenty of options that might fit your particular needs, including ones with wallets. My two favorite cases were the Gripmunk and Gripzilla. Each of these have textured edges that make them less likely to slip from your hand. I noticed the interior fabric coming off a little bit on the Gripmunk, but the exterior and overall case itself felt fine to use. Each of these also supports MagSafe.
Buy at Smartish from $19.99.
Nomad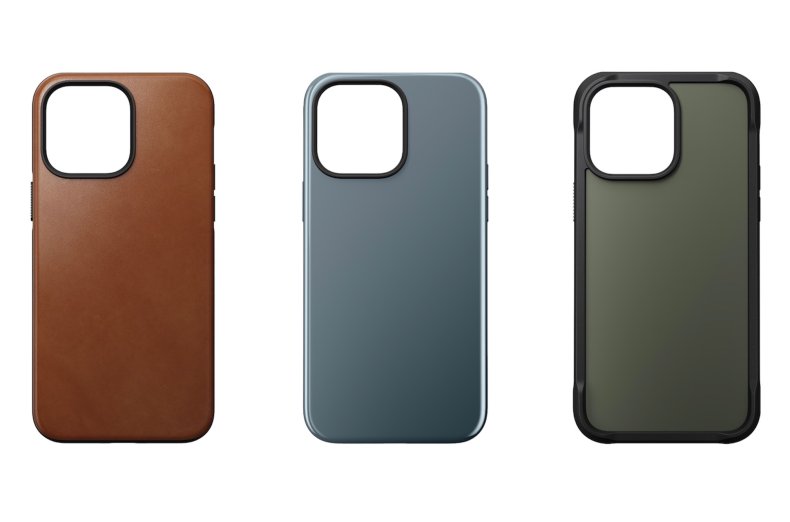 Nomad has several cases, including its Sport Case, Modern Leather Case and Rugged Case. If you really want to carry cards, there's also a folio variant of the leather one. Nomad is quickly establishing itself as the go-to place for quality iPhone cases that aren't Apple.
The Sport Case is a slick, hard plastic on the back and a softer rubber on the sides. Despite being a fairly standard phone case, it has a punch of personality. Everyone who has seen it has been immediately drawn to it. Plus this year's Sport Case is improved over last year's, with no more sharp edges. The Rugged Case is a new addition and rated for 15-foot drops. It felt tough without being bulky.
Sport Case
Modern Leather Case
Modern Leather Folio
Rugged Case
Buy at Nomad from $39.95.
Incipio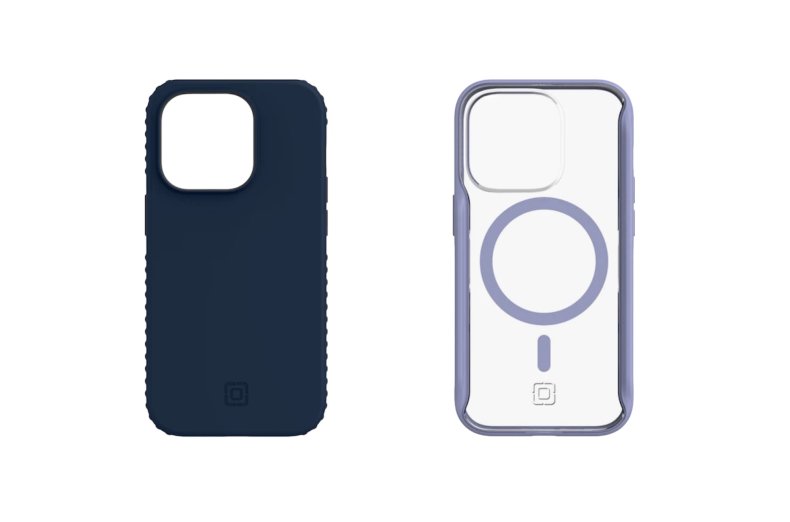 I'm always intrigued by clear, transparent cases, but usually never satisfied with some aspect of them. Incipio's AeroGrip for MagSafe case might be the exception. It has a rubbery feeling recycled material along the perimeter and textured lines on the left and right sides. It makes for an easy-to-hold case.
I was also intrigued by the Grip's use of little X's along the sides to reduce the likelihood that the phone could slip out of your hand. It's unfortunate that the Grip case I tried did not have a magnet for MagSafe support.
Buy at Incipio from $54.99.
Case-Mate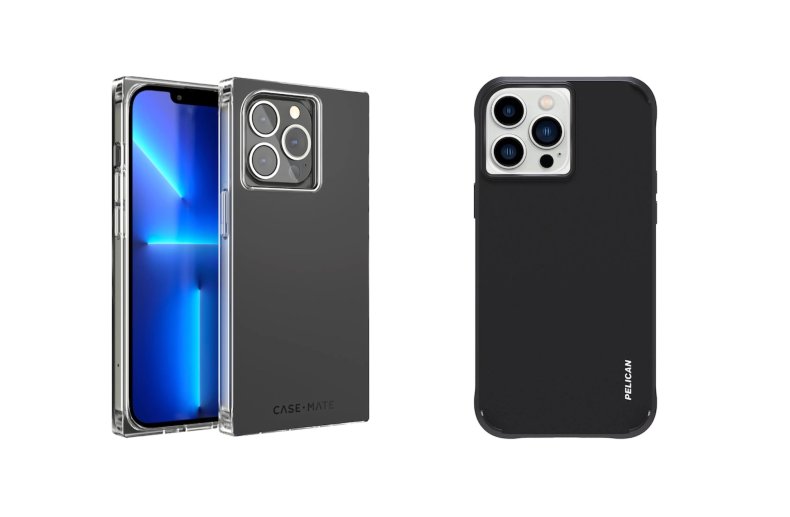 Case-Mate is the place to go if you want to give your phone some bold personality. Take the Blox case, for example. Even in the plain matte black color, its nonrounded corners make the case immediately distinct. I'm still not sure if I liked the Blox case's style for myself, but I did like the feel of its materials.
Instead of putting a lip around the camera bump like most cases do, including the Blox, the Pelican Ranger Black case puts little nubs on each corner of the back. This allows it to lie flat on a table and probably assists in its rated 15-foot drop protection. It's a neat idea.
Blox Matte Black
Pelican Ranger Black
Buy at Case-Mate from $40.
Speck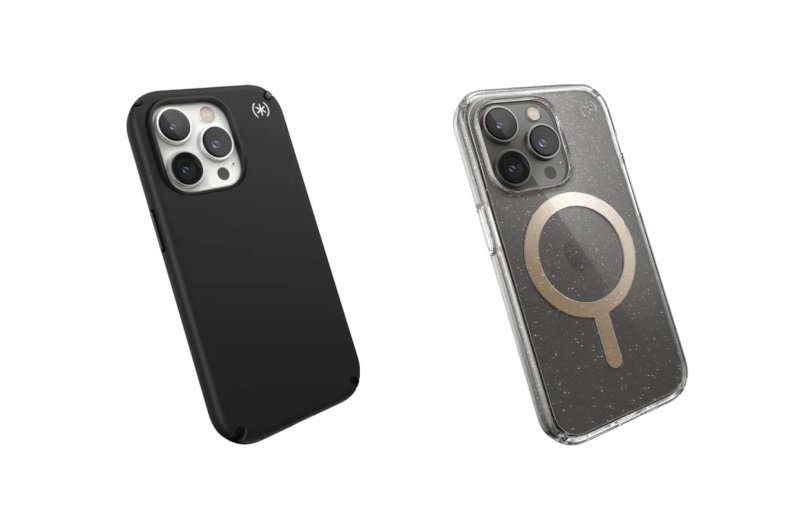 The Speck Presidio2 Pro MagSafe might be the quintessential iPhone case. It's thin, rated for 13-foot fall protection and feels great in your hand. There's nothing flashy about it, but it gets all the details right. The rubber button covers, for example, were all easy to press, and the ringer switch was accessible. The Presidio Perfect-Clear MagSafe case doesn't feel exactly the same because of its transparent material, but it's also worth considering.
Presidio2 Pro MagSafe
Presidio Perfect-Clear MagSafe
Buy at Speck from $49.95.
Otterbox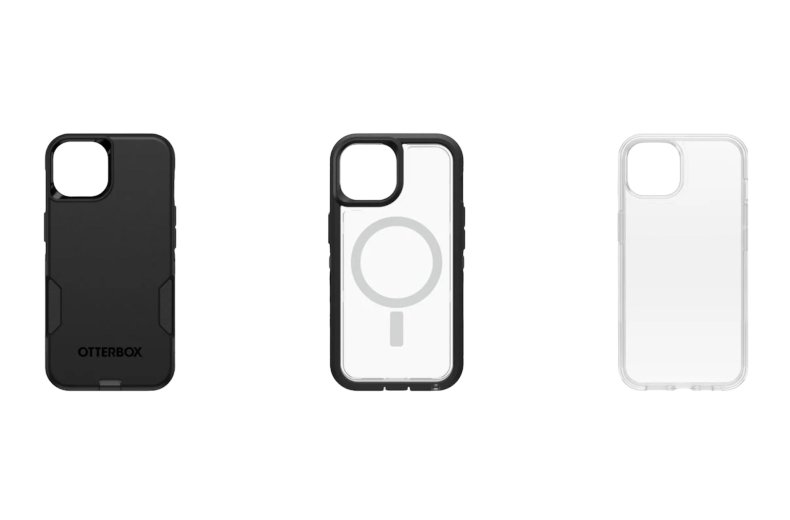 Otterbox has long been known for its thick, protective cases. In recent years, however, it has tried to retain the same protection while making cases that are thinner and more attractive. All four of the cases I tried below are labeled Drop Plus, which the company says means "three times as many drops as military standard (MIL-STD-810G 516.6)." What does that mean for you? These cases claim to be able to handle being dropped on any corner, back or face more than 75 times.
All of these cases are compatible with wireless charging. I really liked the feel of the Commuter Series, but I was disappointed it didn't support MagSafe accessories. The rubber flap covering the Lightning port was also a little annoying. All of the cases fit well, though. All were pleasant to hold. The rubber and plastic did not feel cheap.
The case with the integrated PopSocket was convenient. If I was going to add one to the back of my phone, I might opt for this integrated case. Its PopSocket is removable.
Defender Series XT Clear
Commuter Series
Symmetry Series Plus
Otter Plus Pop Symmetry Series
Buy at Otterbox from $39.95.
Casetify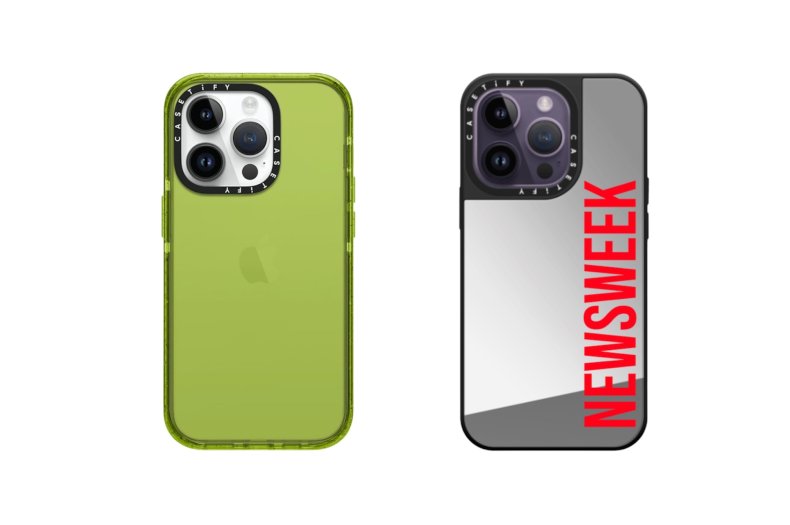 If you want more control over different parts of your phone case, Casetify is offering a Custom Phone Case for extra personalization. You can select the type of protection you want along with the color. You can also add eight characters of text and style the letters in different ways on the back of the case. The custom options are fun, and the case I tried felt very durable.
Buy at Casetify from $68.
Totallee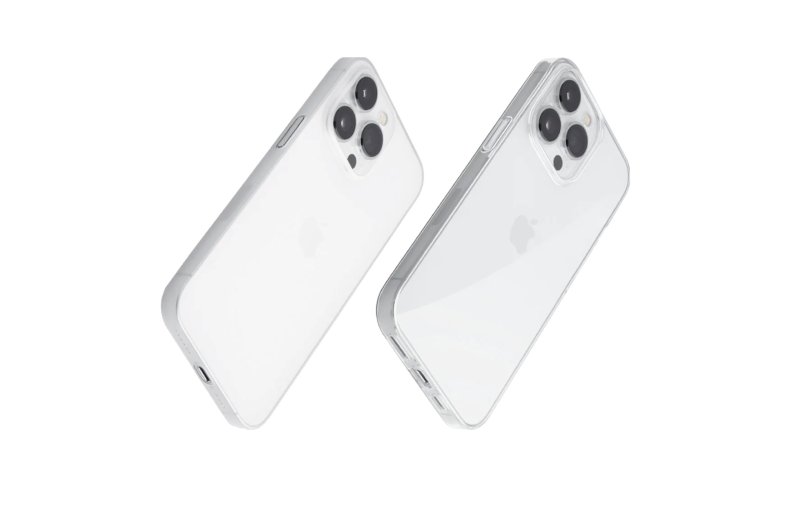 It's hard for companies to stand out when there are so many cases available, but Totallee has a couple of interesting ones. Both the Color and Transparent cases are tailored to minimalists. The Color case is a paper-thin plastic while the Transparent case is an ever so slightly thicker thermoplastic polyurethane (TPU) material. There's no branding on either case, and they are so thin that they'll work with MagSafe with no extra magnet needed.
I really appreciate what Totallee is going for with its ultrathin cases. They provide protection against junk getting onto your phone when you set it down on a counter or random surface. For people who don't want a case, but also don't want their phone to get stuff all over it, this is a great choice. Don't expect either of these to save your phone from a drop, but they should keep scratches away.
Buy at Totallee for $39.
Urban Armor Gear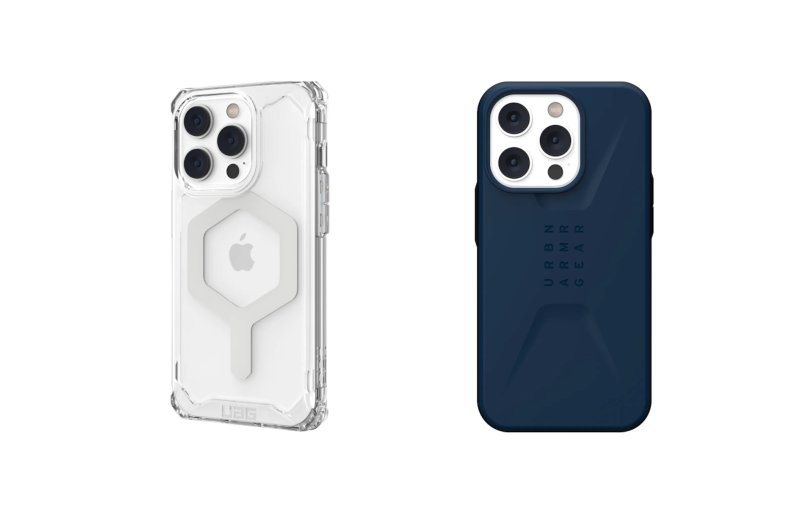 As the name might suggest, Urban Armor Gear cases are all about protection. The Civilian Series is rated for plummet protection from 20 feet while both the Plyo and Lucent ones are rated for 16 feet. In real-world terms that's like dropping your phone from a second-story balcony. I was impressed that the cases provided that level of protection without being bulky.
I did not care for the volume button protection on the Civilian case. It was hard to press reliably. The same design is used on the Plyo case, but the silicone material made the buttons easier to press. The Lucent case had a thinner side area over the buttons so they were easy to feel for and push down.
Civilian Series
Plyo Series
Lucent
Buy at Urban Armor Gear from $39.95.
Moft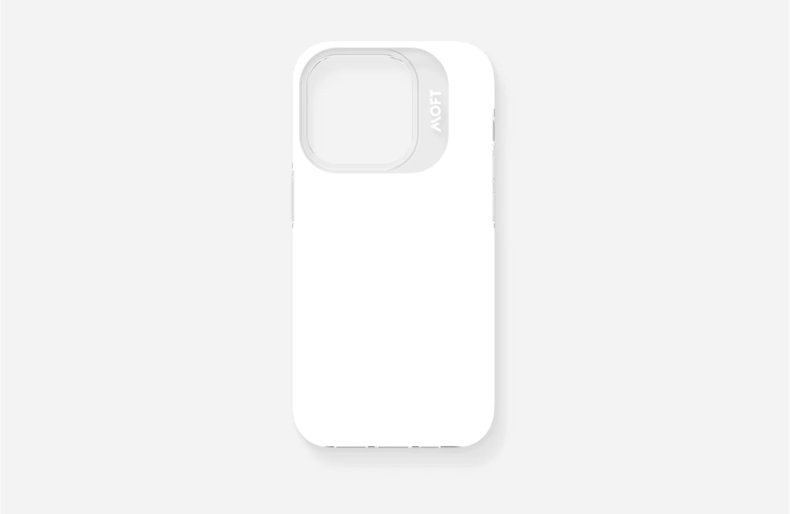 If you're looking for a simple iPhone 14 Pro case, give Moft's Snap a look. There's nothing distinctive about it, but that might be the whole point. While Moft is now getting into cases, the company mostly has been known for its clever MagSafe accessories, like its combination stand and wallet. Its accessories will, of course, work with its case, too. I'm personally a fan of the white color with clear sides.
Buy at Moft for $39.99.
Bellroy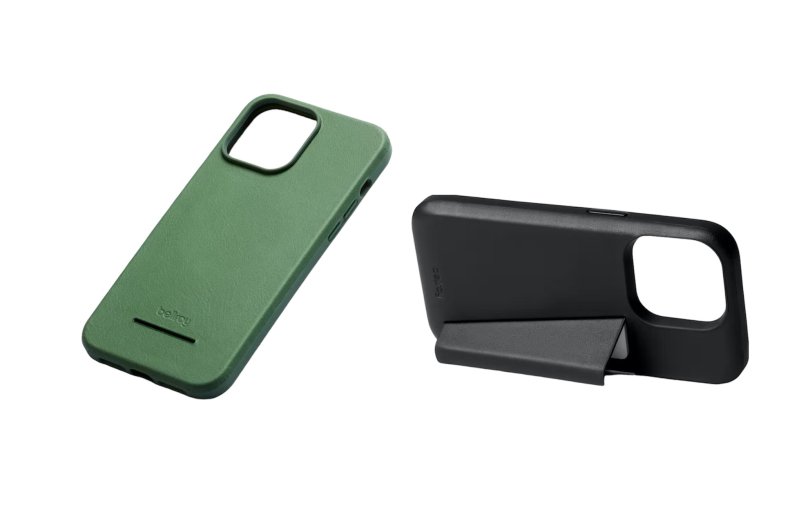 Bellroy continues to impress me with its iPhone cases each year. The latest are more versatile and feel even more refined than previous ones. Take the Mod Phone Case, for example. Instead of having two rails on the back to help the optional Mod Wallet stay in place, there's only one at the bottom, rendering the back more pleasant if you don't want the magnetic 3-card wallet on it. From the moment I put the Mod Phone Case on my phone, it felt broken in and familiar. I loved its soft eco-tanned leather on the back as well as the recycled polymer edge bumpers along its sides. I had no problems with the button covers.
I like cases that are MagSafe compatible since I use wireless charging quite a bit. If that's less important to you and an integrated wallet is a higher priority, the Phone Case–3 Card is a well-executed option. Despite having room for three cards, the case felt minimal in my hand, and it wasn't bulky in my pocket. Plus, the flap opening can even double as a horizontal stand for the phone. A built-in wallet won't be for everyone, but if that's what you're looking for, it's hard to go wrong with this case.
Mod Phone Case
Phone Case–3 Card
Buy at Bellroy from $55.
Cyrill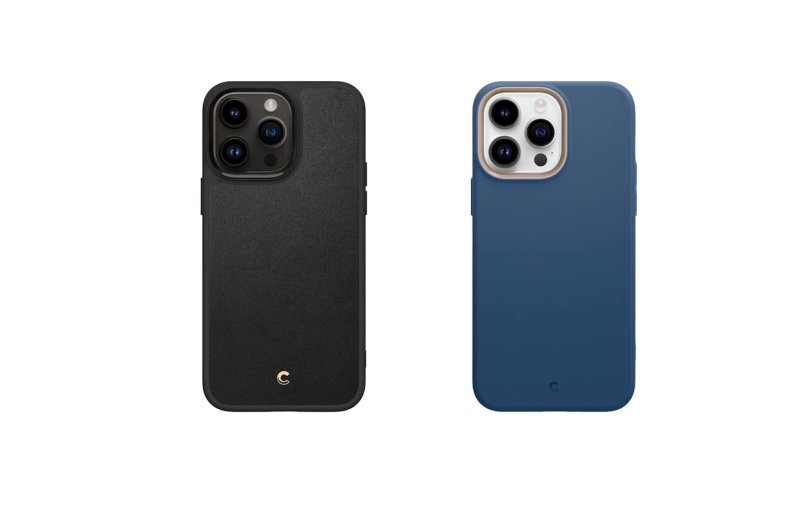 There's something to be said for a phone case that doesn't cost over $50 but still feels really nice to hold and looks good sitting on a table. The Cyrill Kajuk Mag could be that iPhone case for a lot of people. The back is made of polyurethane leather (PU leather), which feels like the real thing but isn't. It also has a hint of personality with a gold letter C, which I personally didn't care for, but my wife didn't mind it in her time using the case. Otherwise, the Kajuk Mag is budget-friendly with a high-end appearance.
The feel is everything with a phone case you hold all the time. If you don't want a leather-like material, Cyrill also offers the UltraColor Mag, which I also found to be easy on the hands. It uses a TPU that's a flexible plastic, similar to rubber. The material had a hint of tackiness under my fingers for grip, but it was also soft to the touch. The UltraColor Mag comes in several color options and doesn't cost a fortune.
Buy at Cyrill from $36.99.
Pitaka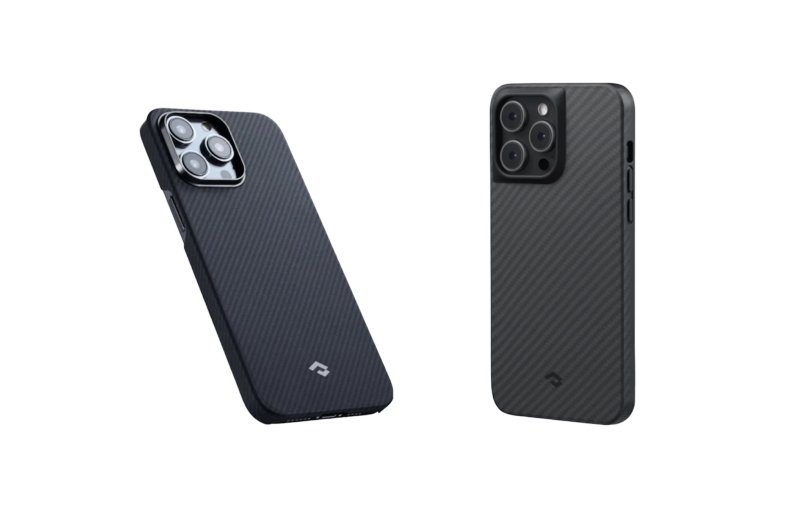 The carbon fiber look of both the Pitaka MagEZ Case 3 and the MagEZ Case Pro 3 are not to my taste, and yet the moment I put the ultraminimal MagEZ Case 3 on my iPhone, I didn't want to take it off. Most case manufacturers have added more material over the years, but this one reduces coverage to only the back, corners and some of the sides. Why is this a good thing? The case doesn't interfere with pressing the buttons, and there's no case lip at the bottom to run your fingers over.
Pitaka is playing both sides of the field by also selling the MagEZ Case Pro 3, which looks very similar to the MagEZ Case 3 but adds complete protection around the entire phone. I thought this case performed well, still minimal and light, and it offered me more security with its complete coverage. For people who generally hate the button covers on a case, the MagEZ Case 3 will be a breath of fresh air, if you can get over its masculine look.
MagEZ Case 3
MagEZ Case Pro 3
Buy at Pitaka from $59.99.
Newsweek may earn a commission from links on this page, but we only recommend products we back. We participate in various affiliate marketing programs, which means we may get paid commissions on editorially chosen products purchased through our links to retailer sites.