Hands On With the OnePlus 10 Pro 5G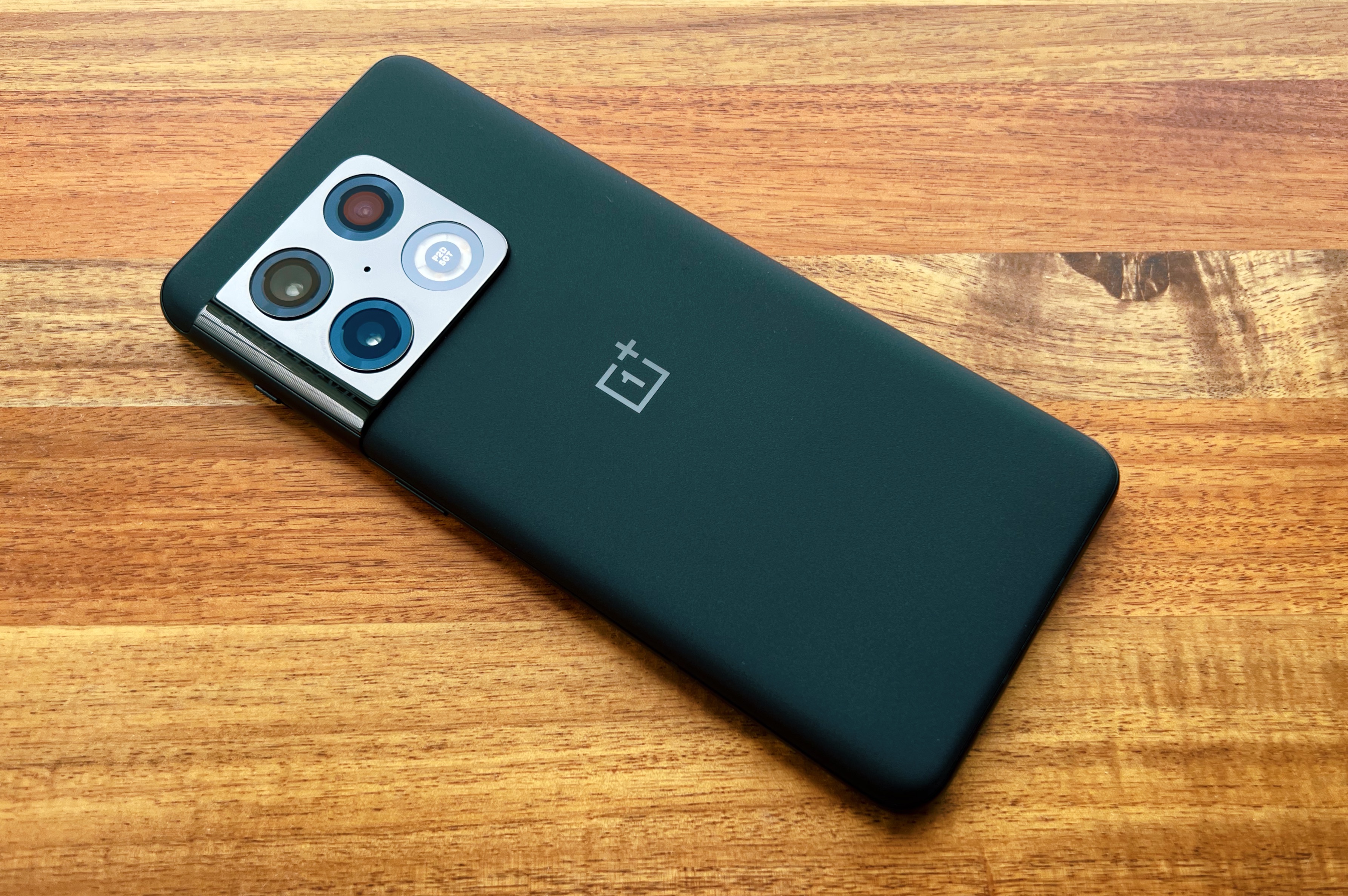 The OnePlus 10 Pro 5G is the company's latest flagship phone that continues to keep its eye on photography. There are plenty of notable features about the phone, from performance improvements to incredibly fast charging to software tweaks with OxygenOS 12.1. The most compelling case for the 10 Pro 5G, in my opinion, is the camera system that's a second-generation Hasselblad partnership.
I've had some time to use the new OnePlus 10 Pro 5G and have experienced multiple times of utter delight while using the camera. The phone uses a OnePlus-exclusive 48 megapixel Sony IMX789 sensor, but its ability to shoot in 10-bit color is a really visible enhancement. If you like odd perspectives, there's also a 150-degree ultrawide camera that has a fish-eye mode.
Most mobile phones have coalesced around certain premium specs—and that's true here, too. Don't get swept up in the hype. But at the end of the day, I like the pictures I've taken with the 10 Pro 5G. If mobile photography is your cup of tea, then this phone is at least worth considering heavily.
TL;DR
Pros:
More vibrant photos with 10-bit color
Solid battery life
Cons:
Largely unchanged design from last year's 9 Pro
Order at OnePlus.
Hasselblad Camera System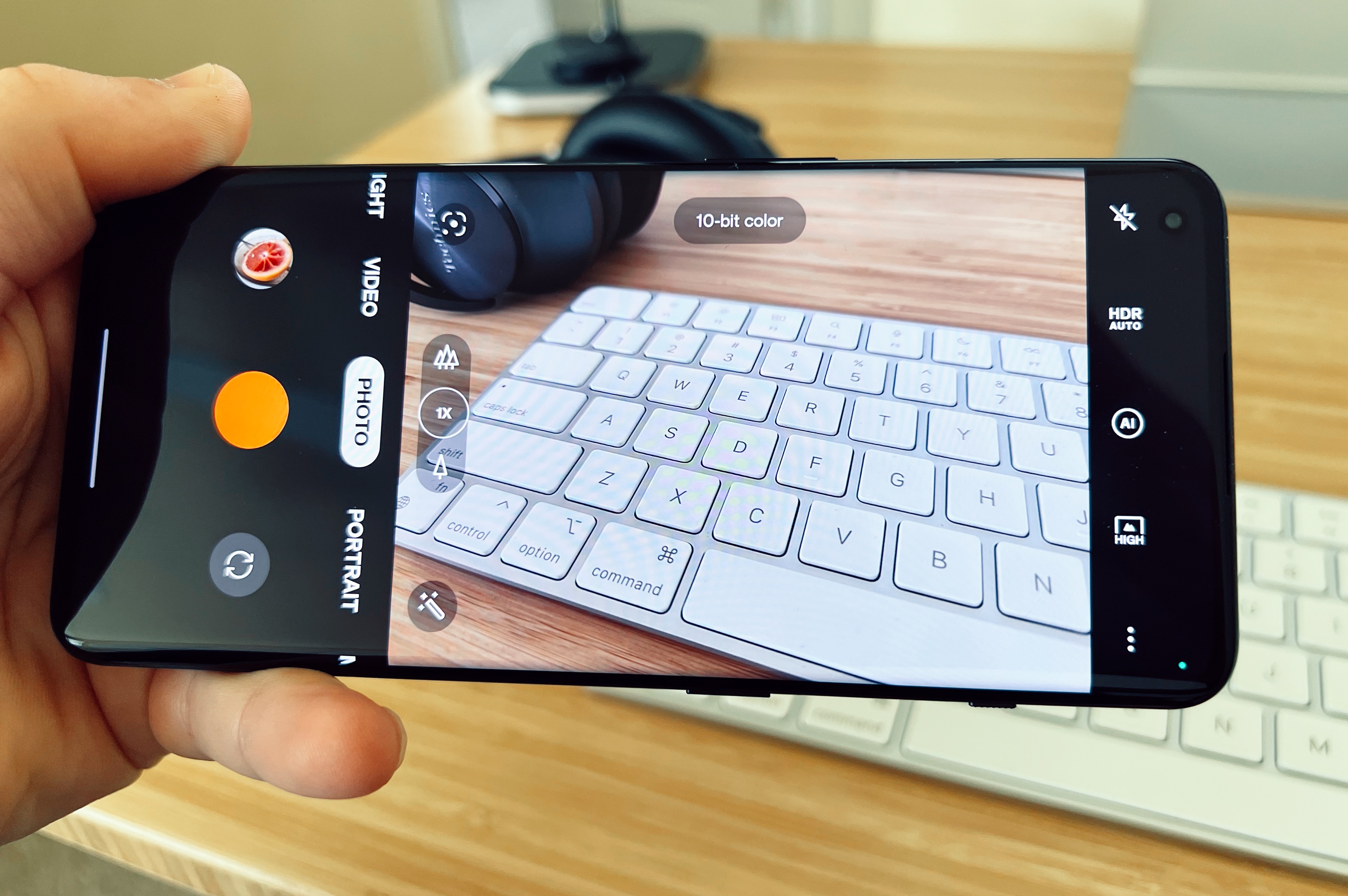 The OnePlus Pro 5G has three rear lenses, including telephoto and ultrawide. All three support shooting in 10-bit color. It's a bit of a technical detail, but in real-world terms, that means that it processes 64 times more color than cameras shooting in 8-bit color, the standard used by most mobile phones. More color will produce more realistic and vibrant photos.
I immediately compared photos from different phones by shooting the same scene, in the same lighting conditions, and I could see the color difference. The effect is not always stark, compared with other pictures taken on other phones, but I generally found that the 10-bit color pictures were more desirable.
It's worth noting that you will need to turn 10-bit color on in the settings to get started. When you do that, the photos are then saved in the high-efficiency image file container (HEIC) format versus in JPEG. But since Apple supports HEIC on all of its devices, using this photo format isn't too restrictive, and wide adoption is becoming more common.
OnePlus advertises that its ultrawide 150-degree lens is wider than most others that use a 120-degree field of view. Yes, I could see the difference, but I wasn't concerned with it here. I also don't care for the look of a fish-eye filter, personally.
If you are a professional or enjoy digging into camera settings, there is a Hasselblad Pro Mode so you can tweak a bunch of the settings to get the perfect white balance, for instance. That's not me, and that's not most consumers, but it's there for the narrow group of users.
The camera system on the 10 Pro 5G isn't so magical that it blows away the iPhone 13 Pro, Galaxy S22 Ultra or Pixel 6 Pro, but it does carve out a reason for its existence. It's a wonderful camera for a phone.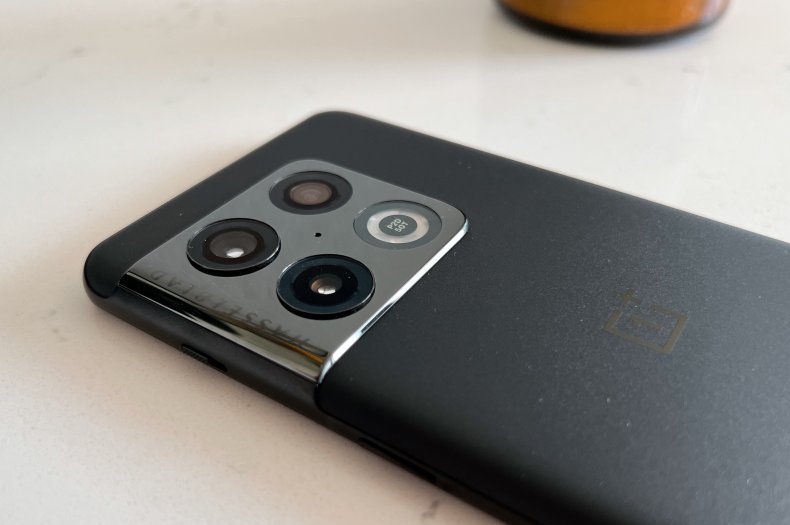 Other Features
While I didn't particularly notice the intricacies of the new processor or the screen dynamically adjusting between 120 Hz all the way down to 1 Hz depending on the content, I did notice the other benefit of those technologies: battery life. Both in standby and continual use, I was impressed with its longevity.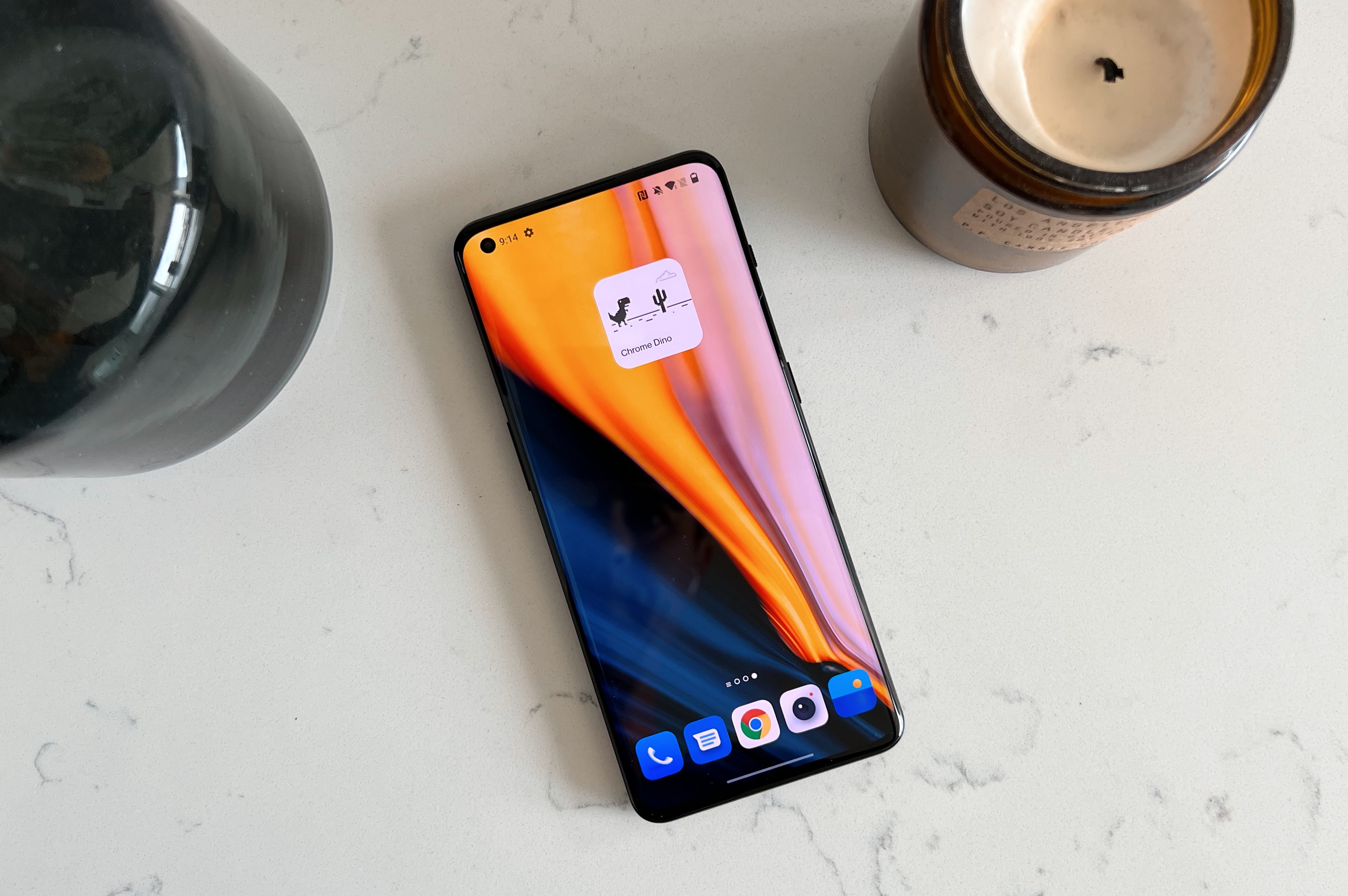 If you do manage to run down the battery, the 10 Pro 5G still supports up to a very fast 65 watt charging speed, with a cable. It also supports 50 watt AirVOOC wireless charging—more than double that of the iPhone 13 Pro. I don't have a supported charger to test this, but the one on the OnePlus site is $70, so be aware it isn't cheap.
Even after the gaming I allowed my son to do on the phone, the device remained pretty cool. It wasn't hot and only mildly warm. Whether that's actually the result of tweaks made to the internal design or it wasn't used hard enough, I'm not sure. A cooler phone is always nicer to handle in either case.
The new mobile software, OxygenOS 12.1 comes with the phone. The company touts its OnePlus Shelf, Work Life Balance 2.0 and an improved Dark Mode as its notable new features. To me, the operating system doesn't feel too different from stock Android—a definite plus. The Shelf is a quick way to access a control panel–like area. It reminds me of Control Center on iOS or even macOS. It's handy but mostly unremarkable.
Should You Buy the OnePlus 10 Pro 5G?
The OnePlus 10 Pro 5G has definite improvements over its 9 Pro 5G, but on the whole, this is an iterative phone. Anyone who has been tempted by recent OnePlus phones will continue to leer at this latest device. (It's really nice that OnePlus keeps the physical switch to turn the ringer volume on and off.)
I like the total package this phone offers. Personally, I love the addition of shooting in 10-bit color, and most of the time it's extremely noticeable, to my eyes. This feature, along with all the other premium specs, make the OnePlus 10 Pro 5G a wonderful phone.
But, in terms of this year's other competing flagship phones in the U.S., I'm not convinced the 10 Pro 5G has enough differentiation, even starting at $899, to sway most consumers away from Samsung, Apple or even Google.
Order at OnePlus from $899.
Newsweek may earn a commission from links on this page, but we only recommend products we back. We participate in various affiliate marketing programs, which means we may get paid commissions on editorially chosen products purchased through our links to retailer sites.