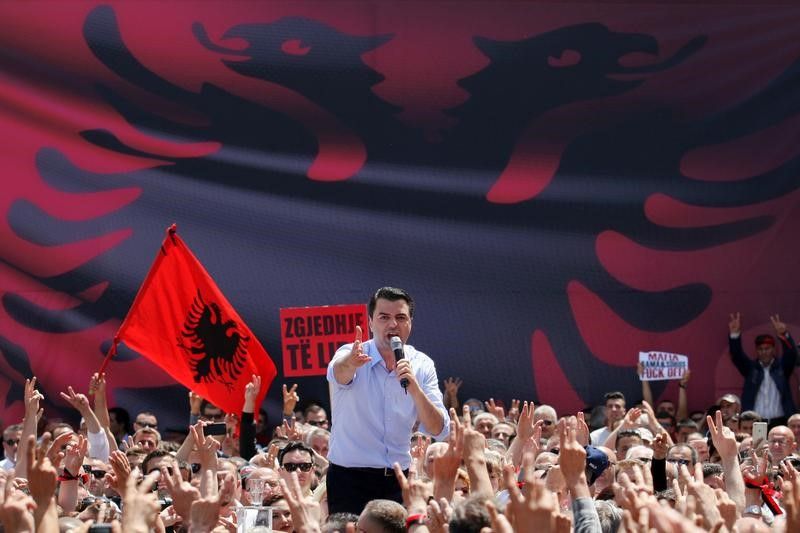 On a humid summer morning in Tirana, Albania, two veteran political adversaries stood, side-by-side, at the Palace of Congress, to explain the deal they'd reached to end the country's electoral crisis. As governing Prime Minister Edi Rama and opposition party leader Lulzim Basha outlined the framework for a resolution, the two leaders shook hands.
Some of the media members and politicians present applauded. That applause was much deserved—because Albania averted a real political crisis through actual negotiation. In a region where personal animosity often clogs politics, Albania has shown itself willing to move forward.
Little known to the outside world, this small country of 2.8 million has been trapped in the throes of a serious electoral crisis since February. Albanians watched two political parties with a sustained, complicated and vicious rivalry, wage the same TV war which characterizes the prelude to many elections in South Eastern Europe.
For perhaps the first time since the fall of Communism in 1990, the threats and spats were forgotten. Albania—and the Balkans—watched two men put aside decades of animosity in favor of a sensible compromise.
Under the terms of a 20 point plan drafted by Chairman of the European Parliament's Committee on Foreign Affairs David McAllister, Albania is proceeding towards elections on June 25 instead of June 18—guided by a charter that sets strong precedents to aid electoral transparency, in a country where vote-buying, boundary-swaps, graft and dubious recounts of ballots repeatedly hinder the hand-over of power. President Bujar Nishnani issued a decree to postpone the election by seven days, thereby allowing all political parties to participate.
Basha's handshake with Rama was a small gesture—but the spirit of compromise shown by both men is in short supply across the Balkan Peninsula's political landscape, where parliamentarians often revert to theatrical media appearances and direct insults when addressing their adversaries.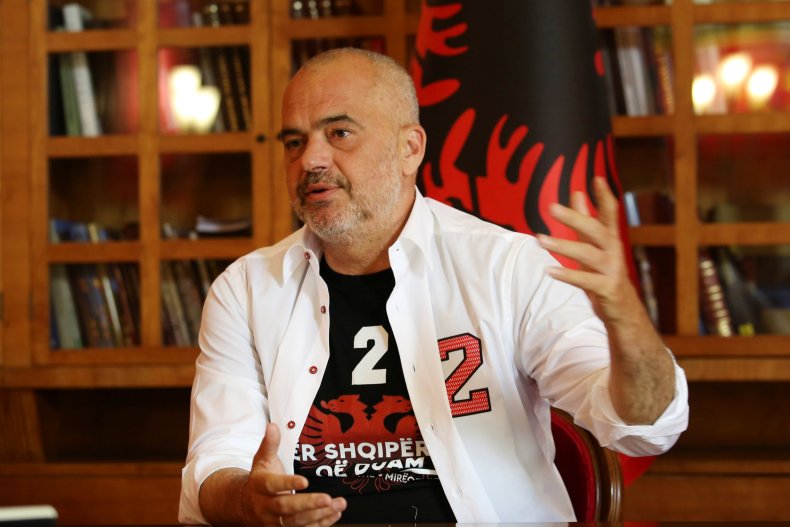 Now, as we move toward elections, the urgent reform that Albania needs will require not only gestures, but decisions. In spite of their differences, Basha and Rama showed this can be done.
So far, the Democratic Party's core cause for protest has been high-level corruption, heightened cannabis cultivation and concerns about background screening of public officials. Screening must begin to weed out the convicted criminals who still hold power—and prove that no-one is beyond redress.
But, while the McAllister Plan seeks to address these issues of big politics—of institutional re-haul, and wide-scale monitoring—in order to serve this country properly, we must now focus our attention on the entrenched domestic problems that affect the day-to-day lives of ordinary Albanians.
According to data calculated by Instat Albania, the gross average monthly wage in 2016 was just 45,845 Lek—or €339.98. This compares to gross monthly salaries of €1063.00 in Croatia, €1069.00 in Greece, or €2033.00 in Italy during the same time frame.
It's easy to understand why the young are migrating en masse, but the brain-drain we face is extremely troubling. The political deadlock may be broken, but we must show that democracy welcomes all participants—and that we will give voters something back. An economic plan that addresses root problems would be welcome. Foreign Direct Investment remains a priority—but this is an entirely abstract construct, until the policies enacted by our elected officials put more money in the average person's pocket.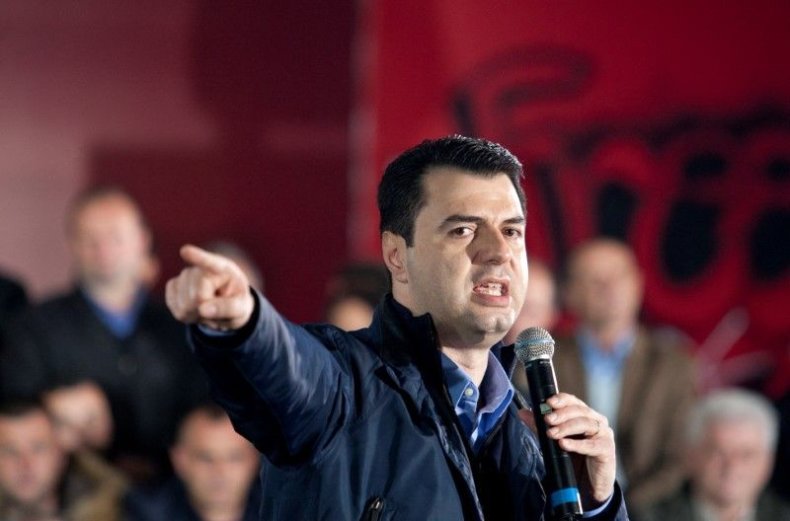 Despite marginal improvements achieved by Edi Rama's government, Albania is still a country where unemployment for those aged 15-29 stands at 28.9%. In comparison, only 6.7% of young people under 25 in Germany were unemployed in March 2017. Even accounting for economic instability in Greece and other southern European countries, the mean figure for youth unemployment across the 28 member countries in the first quarter of 2017 was 17.2%.
In these circumstances, it's not difficult to see why Albania is facing mass migration to the European Union. Albania must sustain the spirit of cooperation and honesty that's allowing the election to proceed on the 25 th of June by re-engaging an electorate that's understandably disillusioned. The cost of filling the average family's car or cupboard is steadily rising. Poor infrastructure means that electricity prices are astronomically high.
Politics in the Balkans needs a new narrative—where all political parties ditch brazenly macho performances on political talk-shows in favor of considered discussion, lasting agreements and hard facts.
To grow as a democracy, Albania must make democracy a lot less abstract.
Rudina Hajdari is a politician affiliated with the Democratic Party of Albania. Her primary policy interest is human rights. Follow Rudina on Twitter @rudina_hajdari