Scientific Fact or Myth? 25 Hangover Cures, Explained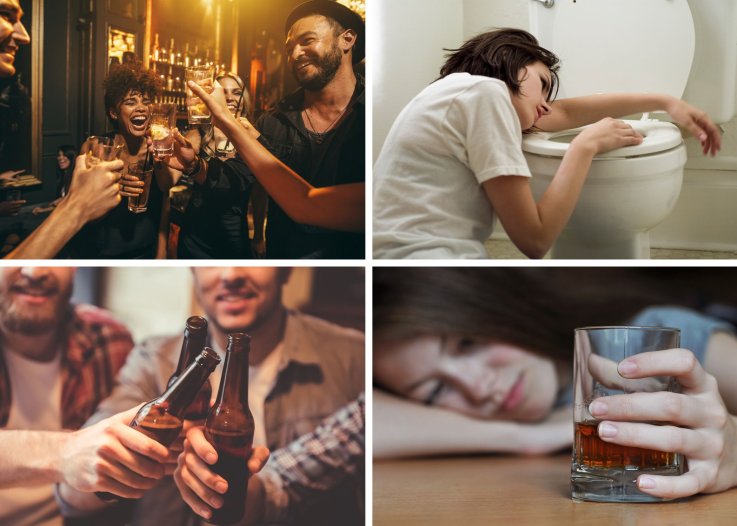 Let's be real: hangovers are the worst. You go out with friends, have a great time, lots of laughs and then the next morning you wake up feeling like death. Literal death. Your body aches, your mouth is dry, your head is pounding, and if it's a weekday, you likely have to show up to work looking a fright. You go over all the remedies you've heard in the past. You drink water, Gatorade, maybe even grab a cocktail, anything to make the pain a little less. But you know what? You might actually be making your hangover worse.
For every scientific fact about a hangover, there are just as many, if not more, myths connected to it. Like how releasing endorphins through working out or even sex will reduce the impact of a hangover. While this sounds like a good idea (and fun, especially the sex part), it won't do anything to stop that headache. Other myths like eating greasy food or having a morning cocktail are so common, many people swear by them (while scientifically they've been wrong or even dangerous).
While moderate amounts of drinking is fairly common, many people regularly abuse alcohol (and likely suffer intense hangovers that potentially have long-term negative impacts on their bodies). The Centers for Disease Control and Prevention (CDC) reports that "seven percent of the United States population aged 18 and up have a drinking problem." Almost 13.8 million Americans are considered alcoholics. So high amounts of alcohol consumption is a problem in the United States, and knowing how the body receives and processes alcohol is incredibly important.
So what are the impacts of alcohol on a hangover? Does everybody get a hangover after a night of binge drinking? Can one or two drinks result in a hangover? Slide through to learn the difference between scientific facts and myths about hangovers.