Hania Noelia Aguilar Update: Car Used To Abduct Missing Teen in North Carolina Found
Authorities announced on Thursday that they found a green SUV that was used to kidnap a 13-year-old girl from outside her home in North Carolina on Monday. The FBI said they have not yet located Hania Noelia Aguilar.
The green Ford Expedition was discovered on Quincey Drive in Lumberton, North Carolina, the FBI announced. An evidence response team, including agents with training in evidence and analysis, would process the SUV.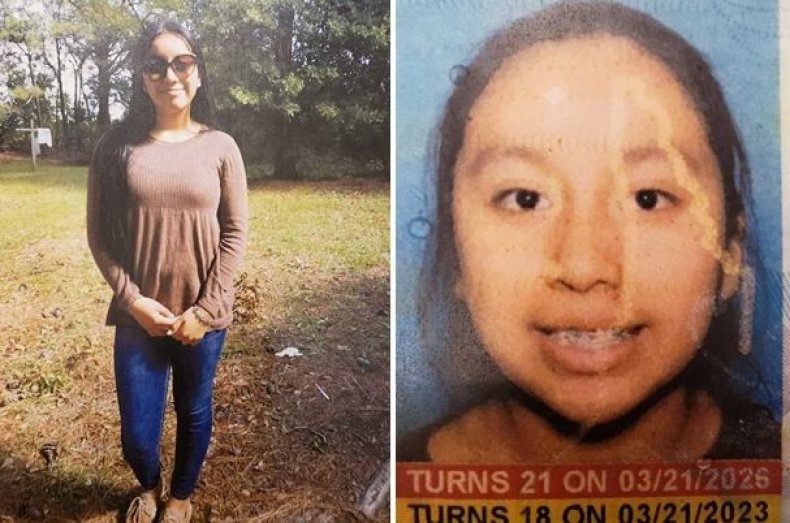 "Someone called 911 and said they saw the vehicle backed up in the woods," Lumberton Police Chief Michael McNeill said during a press conference on Thursday, according to WRAL. "We immediately secured the scene. There is an incredible amount of investigative work going on to find Hania. That's our main goal right now."
The vehicle was discovered just a day after the FBI requested video or still images from anyone who may have captured the area where the girl was kidnapped. The Lumberton Police Department and the FBI also released two images of the SUV on Wednesday.
"These pictures help us, but we need evidence to find the SUV and to find Hania and bring her home safe to her mother and to the community where she lives and get her back to school safely," McNeill said on Wednesday. "We're asking anyone in the Lumberton area who may have a camera or video surveillance system to save the video and contact the tip line immediately."
The SUV had a South Carolina license plate and was registered to Velasquez Hernandez of Summerville, South Carolina, according to WMBF.
Aguilar was abducted on Monday morning as she waited for her family to take her to school. She was waiting at the Rosewood Mobile Home Park off Elizabethtown in Lumbertown, The News & Observer reported. An Amber alert was issued on Monday.
Someone called 911 on Monday and claimed the car was running when the girl was taken by a male subject wearing all black and a yellow bandanna, The News & Observer reported.
The teen was described as a 5-foot-tall Hispanic female, weighing about 126 pounds. Aguilar, who has black hair and brown eyes, was last seen wearing a blue shirt with flowers and blue jeans.
Authorities urged anyone with photos or information about the kidnapping to call the Lumberton Police Department tip at 910-272-5871. The FBI has a $15,000 reward for any information that helps law enforcement locate Aguilar.