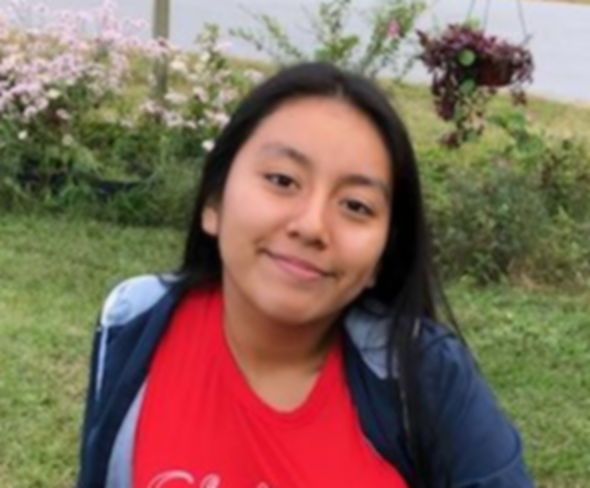 The reward for kidnapped 13-year-old Hania Noelia Aguilar reached $20,000 on Friday after the state of North Carolina offered an addition $5,000 for information leading to the girl's location. The FBI has offered a $15,000 in the week since Aguilar went missing.
North Carolina Governor Roy Cooper announced the $5,000 reward on Friday. The reward came as the FBI released new photos of Aguilar as well as three videos in the hopes of identifying a person seen walking near the girl's home.
Aguilar was kidnapped on November 5 outside of her home at the Rosewood Mobile Home Park in Lumberton, North Carolina. The 13-year-old girl had grabbed her aunt's car keys to turn on the car just before 7 a.m.
A witness told authorities they saw a man wearing all black and a yellow bandanna approach Aguilar and force her into the green, 2003 Ford Expedition. The empty vehicle was discovered several miles away on Quincey Drive on Thursday. Aguilar has not been found.
"It breaks my heart to stand here before you five days after Hania has been missing and kidnapped and not have her back yet," Lumberton Police Chief Michael McNeill said during a press conference on Friday, according to ABC News.
The FBI urged to examine footage it said showed a man walking near Aguilar's home. The man, who was wearing light-colored shoes, a light-colored shirt and a hoodie, was seen walking south on Lambert Street before turning north on North Carolina Highway 41/Elizabethtown Highway towards the mobile home park, CNN reported.
"Someone knows this man, and we need you to call us," FBI supervisory resident agent Andy de la Rocha said Friday. "Maybe you recognize the way he walks, his mannerisms, or maybe he will recognize himself on TV."
De La Rocha said that the public was "critical" in the recovery of the SUV and that the FBI needed the public's help to identify the man. The man was not considered a suspect or person of interest, but rather he was a person authorities "want to speak with" who may help narrow down the timeline of the kidnapping.
Aguilar was described as being Hispanic, about 5 feet tall and 125 pounds, with black hair and brown eyes. She was last seen wearing blue jeans and a blue shirt with flowers.
Authorities urged anyone with information to call a special tip line at 910-272-5871. Investigators also asked that anyone who lives on, or owns a business on or around Quincey Road and has a video surveillance camera system to call the tip line or the Lumberton Police Department at 910-671-3845.