North Carolina teen Hania Noelia Aguilar was kidnapped more than a week ago from her home in Lumberton.
Investigators from multiple agencies have been searching for the missing 13-year-old and were hoping to speak to the residents living in Aguilar's neighborhood. On Monday, investigators also hoped to speak to residents who live on the road where the vehicle used in the kidnapping was found, The News & Observer reported.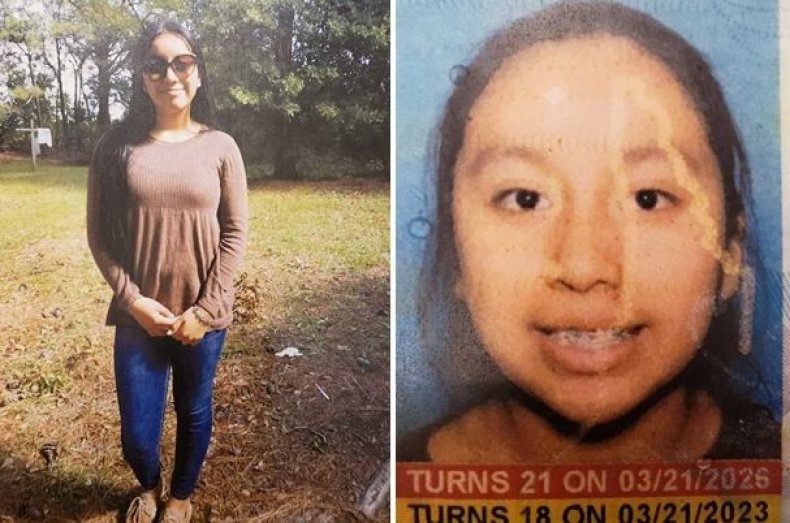 Newsweek has put together a timeline since Aguilar's kidnapping on November 5.
Monday, November 5
7 a.m.: Aguilar was forced into her family's green SUV by a man wearing all black and a yellow bandanna as she waited to be driven to school. She was waiting outside her home at the Rosewood Mobile Park in Lumberton, North Carolina at the time of her kidnapping.
10 a.m.: North Carolina authorities issued an Amber Alert for the abducted teen.
Tuesday, November 6
The FBI released a message from Aguilar's mother. "I just want my daughter back with me. I'm here waiting for you, I love you and only care about you. I don't have anything against whoever did this to you. I just want you back," she said.
Wednesday, November 7
The FBI announced its $15,000 reward for information leading to the girl's location. The federal agency also released surveillance video of the SUV used in Aguilar's kidnapping.
Thursday, November 8
Authorities located the stolen 2003 Ford Expedition used to kidnap Aguilar. The green SUV was discovered several miles away on Quincey Drive, but Aguilar was not found.
The FBI later released video of a man seen walking near the abduction site. The man, who was wearing light-colored shoes, a light-colored shirt and a hoodie, was seen walking south on Lambeth Street and then turning north on North Carolina Highway 41/Elizabethtown Highway towards the mobile home park.
Friday, November 9
North Carolina Governor Roy Cooper announced an addition $5,000 reward for information leading to Aguilar's whereabouts. The additional funding pushes the reward up to $20,000.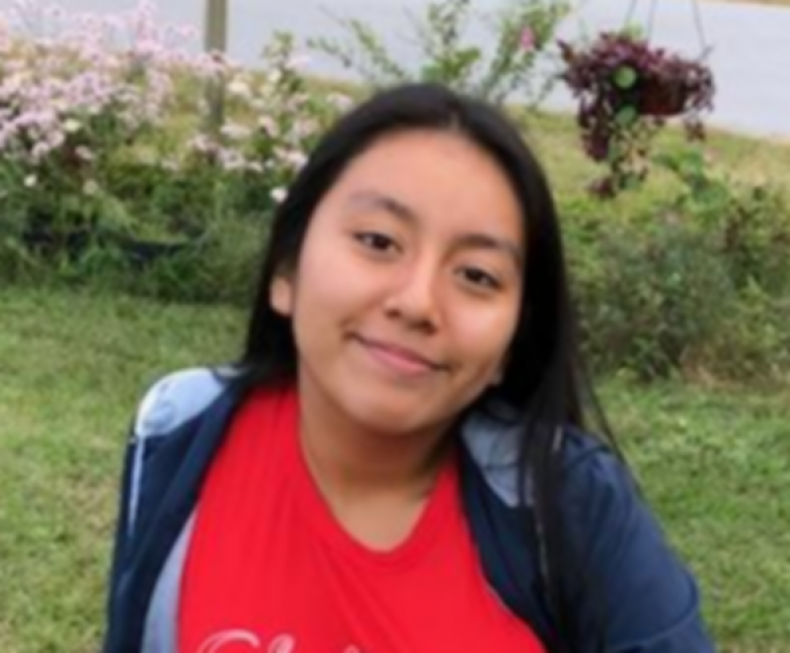 Sunday, November 11
Investigators searched near Aguilar's home by Rosewood Mobile Home Park and Quincey Drive.
Monday, November 12
Investigators announce no major breaks in the case, but said evidence was found in the recovered SUV and sent to the FBI's crime lab in Quantico, Virginia. Authorities urged anyone with information to reach out to law enforcement.
Anyone who has noticed a change in behavior in someone they know were asked to call into the tip line at 910-272-5871 or the Lumberton Police Department at 910-671-3845.
"Maybe they haven't gone to work, haven't come home or they aren't answering your calls or your text messages," Lumberton Police Chief Michael McNeill said during a press conference on Monday. "Any tip, we don't care how small you think it is. No matter how small, it can make a difference."
Aguilar was described as a Hispanic female, about 5 feet tall and 125 pounds, with black hair and brown eyes. The 13-year-old was last seen wearing blue jeans and a blue shirt with flowers.