'Hanna' Season 2: How the Finale Sets Up the Next Season
Hanna Season 2 is airing in full now on Amazon Prime Video, meaning that many fans have binged their way through the show and are waiting for news about Season 3. Though the show's third season has not been confirmed yet by Amazon, its creator has given a number of interviews about his plan for the show, while the ending of the current season sets up a number of potential Season 3 plots.
WARNING: The following contains spoilers for the ending of Hanna Season 2
By the end of Hanna Season 2, Episode 8, titled "The List," Hanna (played by Esmé Creed-Miles) and Marissa (Mireille Enos) have infiltrated Utrex and seen intent on bringing the shady organization from the inside. Meanwhile, Clara (Yasmin Monet Prince) is reunited with her mother, seemingly bringing her story to a happy end.
Though Hanna and Marissa seem to be in a more powerful position than ever before, the end of Hanna Season 2 also sees an enemy emerge who could cause trouble for them at Season 3. By the end of the show, Sandy (Áine Rose Daly) has killed Robert Gelder (Mark Bazeley) and seems completely unfazed. As a willing assassin completely bought into Utrex, she could prove troublesome for those trying to destroy it.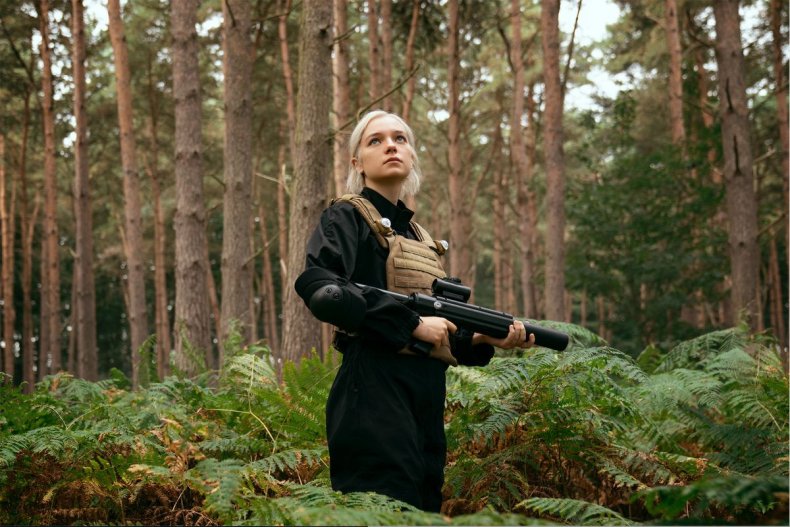 Speaking to Collider, Hanna creator David Farr said of this: "It's very clear, without spoiling the story, that there's a sense with which we know more about Utrax's intentions than we did, at the beginning of the season."
Though the Amazon Prime Video version of Hanna is more of an ensemble piece than the 2011 movie it is based it, Farr has teased that Hanna's journey will be central to Season 3. He told Entertainment Weekly that the season would see, " this young woman go from knowing nothing about the world to being able to truly take her place in it."
He added to Collider: "I'm...always focused on Hanna's journey, given the choices that she eventually does make and the pathway that she very clearly and very practically closes down. What's left for her? Where does she go now? ...Where does that fit for me now, in the context of the choices that I've made? That, for me, will be the central and driving idea, in any Season 3. More than that, I can't really say right now."
Though Farr has teased that he has "a plan in my imagination for where this goes," he also made a comment that suggests that Season 3 could be the last edition of the show. He told EW: "I always had that three-pronged idea of which the first act was the movie and this is a very exciting second act." This could mean, however, that Season 3 begins the franchise's third and final act.
Hanna Seasons 1 and 2 are streaming on Amazon Prime Video now.