Hannah Brown Joins 'DWTS,' Her Third Reality Show, Even Though 'Bachelorette' Left Her Unhappy
Hannah Brown has already been on two reality TV shows in 2019, but that doesn't mean she was going to pass up an opportunity to participate in a third. The former Bachelorette is still trying to heal from her broken engagement in June. Brown is expected to appear on Dancing With The Stars on September 16.
DWTS comes several months after her breakup with Jed Wyatt was watched by millions of people on the Bachelorette finale. Fans learned that Wyatt apparently left a girlfriend at home to film the show. Haley Stevens, Jed's ex, told People magazine he went on Bachelorette to promote his music career. In the end, Wyatt seemingly found love, but it didn't last with Brown when she learned of Wyatt's ex-girlfriend around the same time viewers did.
Brown was appalled by Wyatt's behavior, saying she was "not happy" in an Instagram post on Monday.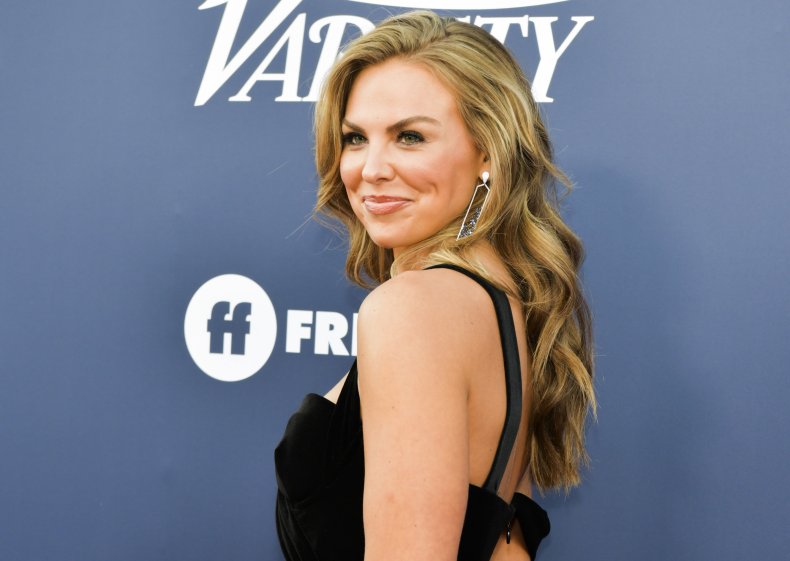 Three reality TV shows in one year might seem like a dream to some people, but Hannah isn't fully happy just yet. "A lot of people ask me, 'are you happy?' these days. And to be honest, I hate that question, because I'm not some of the time," she wrote on an iPhone notes page. "Nothing about some of the circumstances I went through recently made me happy. I have moments of happy, but happiness is fleeting. I choose joy. And joy is so much better. It infiltrates the soul. It's healing. Joy is the goodness of God cleaning my heart."
Brown's connection to God is no secret. She's been open about her love for Christianity, though it's been met with heavy backlash by Christians who didn't think her behavior on the show lived up to religious standards. In particular, Brown was open about having sex with one of the contestants on the show. Some Christians slammed her for the decision, though others lifted her up with words of understanding.
In all situations, Brown is using her platform to be real. That's one reason why the majority of Bachelorette viewers seemed to love her reign. Brown explained why there's no use in putting on a facade for reality TV in a conversation with Entertainment Tonight. "If I'm gonna have these opportunities I might as well use them to share something in common with the rest of the world and people," she said. "And that's just some days being happy, and some days being sad, and having all the in-between, and making people feel like that's OK to be."