Is Hannah Brown Single? What Her Life Looks Like After Visit With Peter Weber on 'The Bachelor'
Hannah Brown is back on The Bachelor, but that doesn't mean she's looking for love. The former Bachelorette was teased as an integral part of Peter Weber's Bachelor season, and fans will already get a taste of that added drama on Monday night.
While Brown does appear on The Bachelor seemingly to talk to Weber, there's more to the story. Spoiler site Reality Steve claims Brown will not join Weber's season, even though the season's trailer showed Weber asking Brown to stay on the show. Instead, she's expected to chat with Weber and design a group date for him to get to know his first group of women even better.
Weber has already admitted Brown's visit brought up feelings he thought he'd put behind him. "Before she came, before that first night, in my mind, I was over Hannah," he explained to Access. "I wouldn't have taken this opportunity if I wasn't...after I saw her that first night, I may have questioned if I was over her."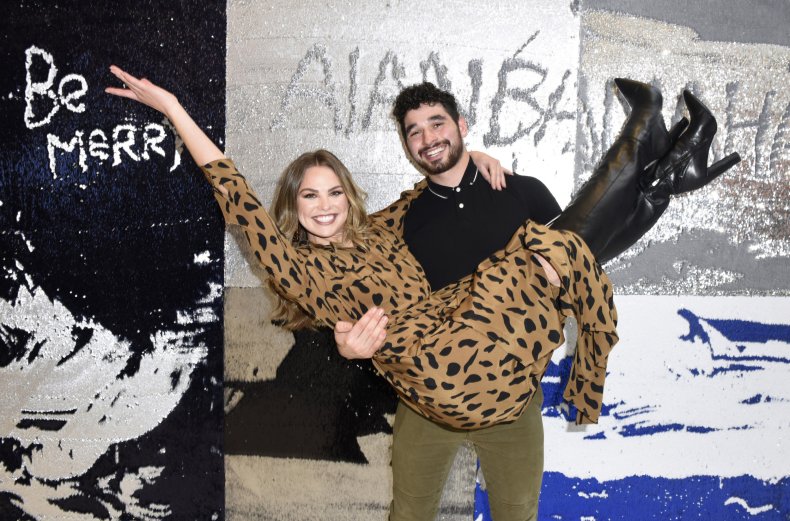 It's unknown if Brown felt the same, but she did imply she wouldn't have had time to stay on the show and compete for Weber's heart. "I feel like if we put two and two together, like, I worked my a** of to win that mirrorball... I was in the studio eight hours a day," she said of her time on Dancing With The Stars (DWTS), which she ultimately won in November.
Some have rumored Brown may have begun a relationship with her DWTS partner, Alan Bersten, though both have denied it. As far as the public knows, Brown is currently single.
Bersten explained their friendship in a conversation with PeopleTV's Reality Check. "Hannah and I, it was a different partnership than I've ever experienced before. Because after rehearsals almost every day, we would go and eat and just hang out and that's very rare when you spend six hours with someone that you want to still see them afterwards," he said. "So I'm really lucky that me and Hannah became such good friends."
He then clarified if there could be a romantic spark. "I don't think so," Bersten noted. "I think it's just friends."
Brown has made similar comments. She explained on an episode of The Ellen DeGeneres Show in November, which was hosted by Justin Hartley. "I barely have time to get paper towels," Brown said. "I don't have time to date right now...I tried that. I actually dated 30 guys at one time. I don't know if you know this or not: I spent a whole year of my life trying to date and it still didn't work out."
She spoke of Bersten in particular. "No! I'm not [dating him]...We're great friends," Brown explained. "He kind of has to be my best friend, so I make him be."