Where Is Hannah Brown Now? Former Bachelorette Doesn't Regret Experience After Breakup
Hannah Brown doesn't regret her time as Bachelorette even though it ended in a broken engagement. The Alabama pageant queen spoke about her failed relationship during an Instagram question and answer session Monday. She explained the show happened for a reason.
Brown asked her followers to send her their questions on Monday and posted video responses on her Instagram story. One anonymous fan asked Brown if she "looked back at the Bachelorette wishing [she] never did it because of the result."
The former Bachelorette spoke in response. "No," she said plainly. "Sometimes I question why things happened the way they happened, but there's so much good that came out of the experience. It just wasn't in the way that I thought it was going to be. That's okay. That's life."
Brown ended her engagement to Jed Wyatt before the finale of her season aired in July. The relationship apparently fell apart after Brown discovered that Wyatt had left a girlfriend at home to film the series. Brown seemingly found out along with the American public when the woman, Haley Stevens, came forward in a People magazine article.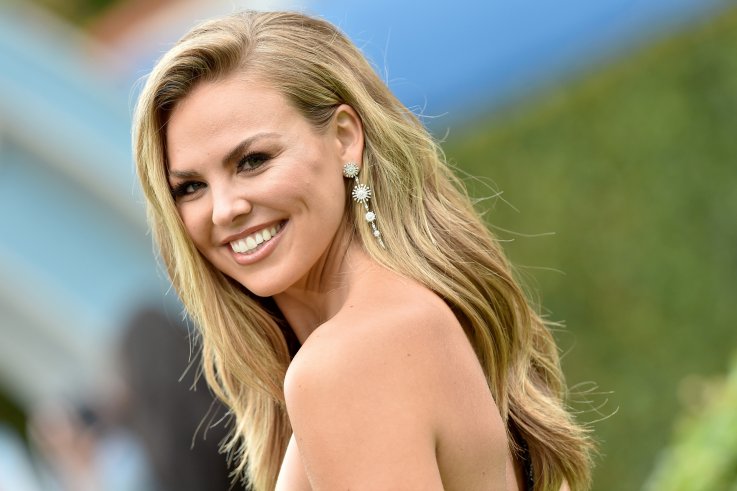 The Bachelorette was open about being single on the live show finale. She then asked runner up Tyler Cameron on a date. He said yes, and the pair were spotted together. Shortly after, though, Cameron began seeing model Gigi Hadid.
Another fan asked if Brown is ready to date again. "I mean, I'm not opposed to it, but I just went through a really crazy experience and think I really need to really reflect on that," she said. "And figure out how I can be better for the next. But, when the time's right, sure."
She added additional notes via text on the Instagram response. "Not my priority, but you never know when the right guy will come along," Brown wrote. "I'm focused on myself right now!"
Brown also added a hopeful line. "I don't need a man, but it's a desire of my heart to live life with someone by my side. One day."
Though she's putting her love life on hold, Brown isn't shying away from reality TV. She'll appear on Dancing With The Stars, which airs on ABC September 16. She also didn't deny a possible future on Bachelor In Paradise to Entertainment Tonight. The beach spinoff airs every summer on ABC.
Brown had her share of controversy as the Bachelorette. Some applauded her vocal stance on sex and a woman's right to her body. Conservative Christians slammed Brown, saying she was disrespecting God and their beliefs on a public stage.
Where Is Hannah Brown Now? Former Bachelorette Doesn't Regret Experience After Breakup | Culture