Bachelor and Bachelorette endings are always subject to change, as happily ever after is only as certain as it's made to be. This season, Bachelorette Hannah Brown has apparently changed her mind, and broken her engagement, according to spoilers from Reality Steve. The spoiler site has changed their prediction once this season already, and it's always possible the ending could change again. Here are some of the outcomes viewers could see on Brown's season, from what's already said to have happened to what could change before the season finale.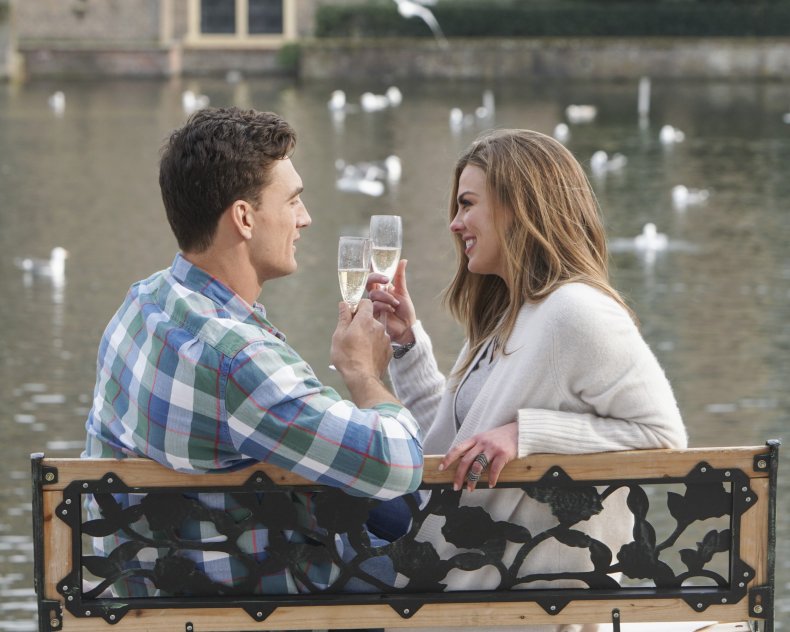 Hannah Ends Up With Tyler C
This was Reality Steve's first prediction for the season, though he later explained there was nothing more than rumors and Bachelor family chit chat. He claimed people may still hope for this outcome, but there's no evidence to support Brown ever did pick Tyler C at the end.
Hannah Is Engaged To Jed Wyatt
Reality Steve later changed Brown's pick to Wyatt. He claimed there was sufficient evidence in the Bachelor community that Brown did get engaged to the singer/songwriter this season. If that's the case, Brown will likely walk out onto the "After The Final Rose" stage with a smile, a ring on her finger, and Wyatt by her side. There's a chance their relationship is going strong, but some rumors point to a different outcome.
Hannah Broke Her Engagement to Jed Wyatt
This standing outcome claims there's trouble in paradise just months after Brown's season wrapped filming. Spoilers claimed Brown did break her engagement with Wyatt last week, but the pair are still dating. This assumption comes just a week after news broke that Wyatt left a girlfriend at home to go film the show.
It appears, if Brown did really end her engagement, she found this out along with the general public: in a tell-all piece from Haley Stevens, Wyatt's ex, published in People Magazine. Stevens revealed she'd been in a romantic relationship with Wyatt until the day he left to film The Bachelorette and was under the impression he'd be returning home to date her after he promoted his music career on the show.
Hannah Is Single
If the rumors about Wyatt's past girlfriend are true, it could be difficult for his relationship with Brown to recover. There's always a chance Brown ends up single at the end of her season. It's not the most inspiring option, but if the relationship is shaking because of pre-show secrets, the pair may not know enough about each other to keep the spark alive for years to come.
Hannah Goes Back To Tyler C
If Brown returns to her said runner up, it would be a flashback to the Arie Luyendyk/Becca Kufrin situation. There's no confirmation Hannah will ask for Tyler C back, or any reason to believe she and Wyatt have split for good, according to Reality Steve. Still, it's possible a final-choice-switch could happen and be caught on film.
The good news with this possibility is Tyler is not on Bachelor In Paradise, spoilers say. Instead, he's likely being considered for the Bachelor position. This means Brown's timing would line up if there was anything she wanted to say to him post-filming, as long as he hasn't already moved on.