'Hannity' Guest Slams Robert De Niro for Criticizing Trump, Says the Actor's 'Actually Helping the President'
A guest on Fox News' Hannity on Wednesday night slammed Robert De Niro for publicly criticizing President Donald Trump and claimed that the actor's harsh words were "actually helping the president."
Earlier this month, De Niro appeared on The Late Show With Stephen Colbert and called Trump a "fake president". When Colbert asked him to clarify his statement, De Niro said, "he calls everything fake because he knows he's fake. He's projecting." The actor went on to discuss the ongoing impeachment inquiry into Trump and said that America "needed to get beyond this horrible situation."
Jeffrey Lord, author of the book Swamp Wars, responded to De Niro's criticisms of Trump during a segment on Wednesday's Hannity.
"You mentioned Robert De Niro, I go back and forth trying to figure out whether Robert De Niro is a political turkey on the eve of Thanksgiving or whether, the superb actor he is, he's secretly on President Trump's payroll," he told Fox News host Sean Hannity. "He has no clue that when he goes out like this he's actually helping the president."
Lord added: "As is this guy on MSNBC. People out in America see this, shake their heads and they are disgusted. And I talked, for instance, to a diner owner in central Pennsylvania, he says he doesn't care about impeachment, he wants to know what's being done."
He went on to mock De Niro over a recent lawsuit filed by his former assistant Graham Chase Robinson, who accused the actor of making "abusive and sexist comments" toward her and said that he fostered a "hostile work environment." When announcing the suit to the press, Robinson made public a voicemail message the actor left her, during which he shouted, "How dare you f***ing disrespect me?"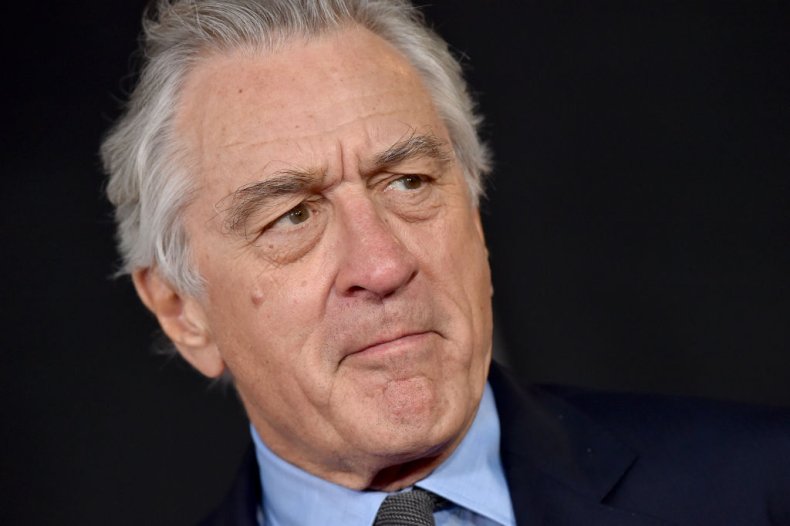 De Niro's lawyer replied to the suit by claiming that the "allegations made by Graham Chase Robinson against Robert De Niro are beyond absurd."
Her filing came two months after his company, Canal Productions, sued Robinson in New York state court, claiming she misappropriated the company's funds by charging "hundreds of thousands of dollars" in personal expenses to Canal's American Express card.
The lawsuit accused Robinson of using the company's frequent flier miles for her personal use, as well as submitting "false information in order to be paid for" 96 unused vacation days.
They also claimed that Robinson "loafed during working hours, binge-watching astounding hours of TV shows on Netflix."