Hannity Tears Into The View, 'Idiot' Kimmel Over 'Vile' Attacks On Melania Trump
Sean Hannity said he's "had enough" of the "vicious, vile attacks" on First Lady Melania Trump, hitting out at hosts of The View and "that idiot" Jimmy Kimmel over their comments about President Donald Trump's wife.
"She's a good mother, represents our country well and I can't believe the vicious, vile attacks," Hannity said on Fox News.
Last week, The View panel made fun of the first lady for denouncing an op-ed published by The New York Times written by an anonymous senior White House official who claimed to be part of a "resistance" against the Trump administration.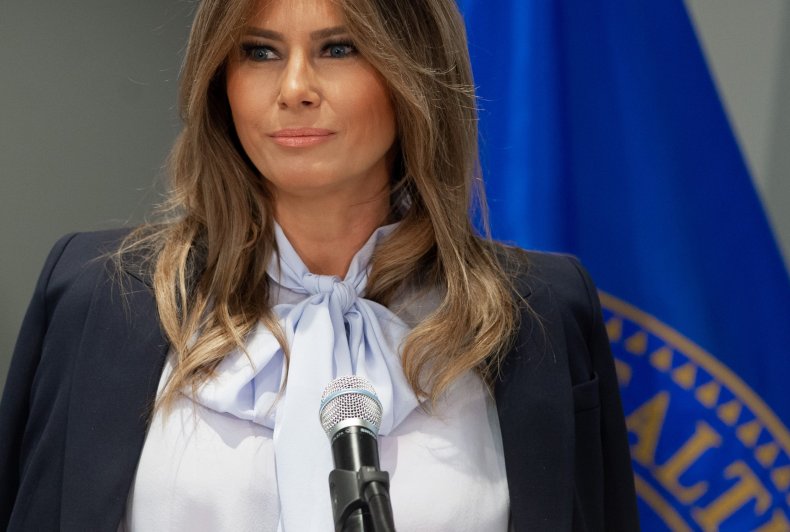 Hannity noted that The View's Joy Behar also hit out at Melania in "pretty vicious" comments made on CNN's Van Jones Show, saying that people should not feel sorry for the first lady.
Hannity also hit out at "that idiot," Jimmy Kimmel, who has previously mocked Melania's accent, for taking part in the "never-ending" attacks.
"I've had it," Hannity said, adding that he also felt other attacks on women—and children—associated with the White House were unwarranted, naming Department of Homeland Security Secretary Kirstjen Nielsen, White House Press Secretary Sarah Huckabee Sanders, Ivanka Trump and the president and first lady's son, Barron Trump among others.
"Leave the wife of the president and leave the children alone and leave the women that serve their country alone, because if Republicans did this, we know what the reaction would be. Number one, Melania came in legally. English is her fifth language…I can barely speak one."
Speaking to Hannity, Fox News Contributor Tammy Bruce also weighed in, accusing Melania's detractors of being "jealous."
"Let me tell you, as a woman, if you experience this and you recognize it for what it is, they're jealous. And when you're growing up if you're a special individual, you're excelling, you're beautiful, there is a crowd of the 'mean girls' who go after you because they can't stand it. It's clearly jealousy."
However, the Fox News contributor said she believed Melania could take the "heat" coming from her critics.