Hannity Thinks Oprah 2020 Is Dream Ticket for Liberals Who 'Want To Destroy President Trump'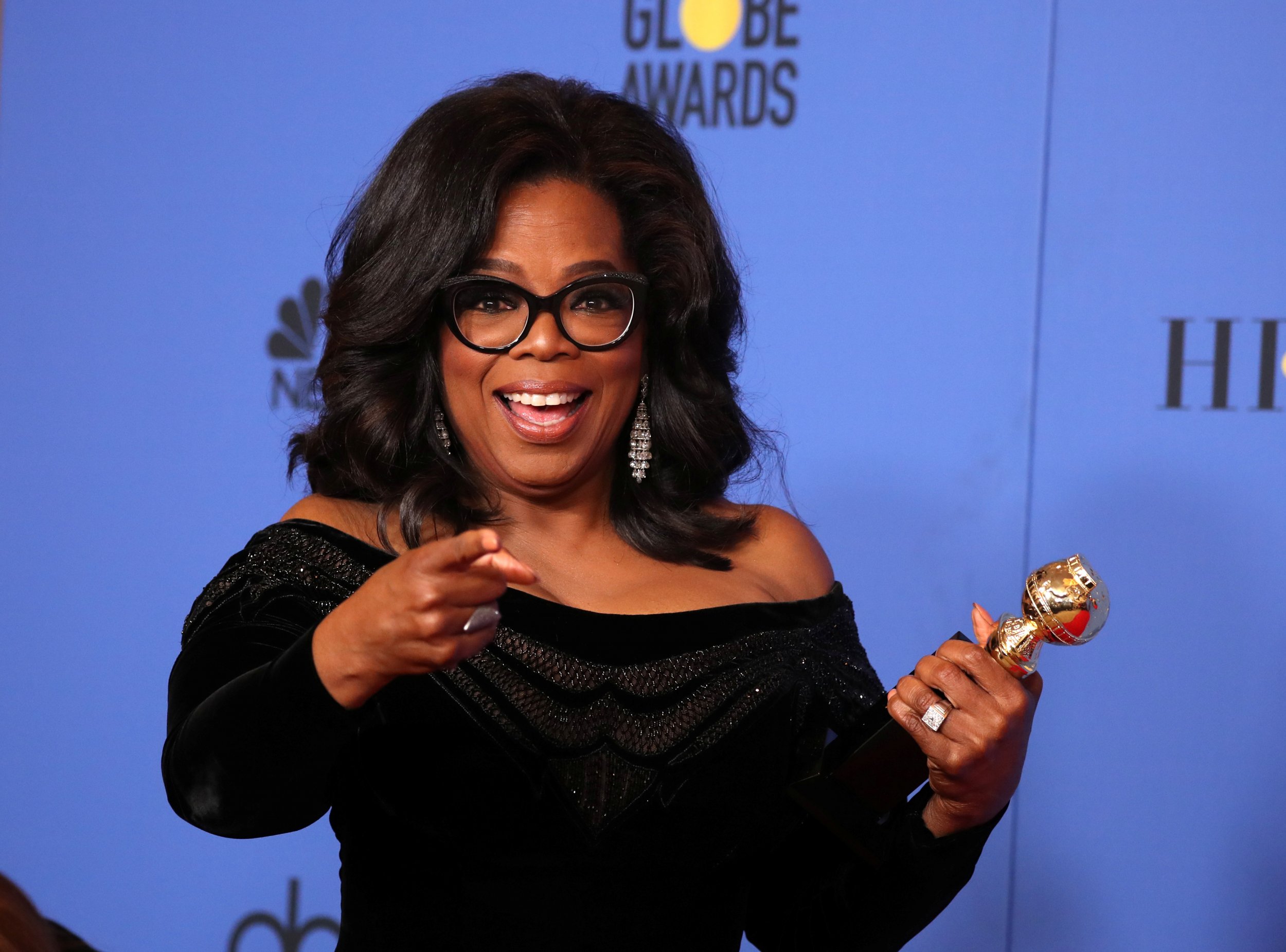 Oprah's Golden Globes speech may have prompted excitement from some corners about a potential 2020 presidential bid, but one person remains unconvinced that the media mogul would beat the incumbent.
Speaking on a special edition of his show on Monday night, host Sean Hannity hit out at liberals who had become excited about an Oprah run following her impassioned speech, commenting that they were "sheep."
"To the media, the left in this country, Oprah apparently is their chosen one, she's the new messiah that they'll blindly worship and follow like the sheep they are," Hannity said.
"And here's why. The media and the left in this country, well, they now seem to think Oprah is the one person that can help them fulfill their ultimate goal—to destroy Donald Trump and defeat President Trump," he added.
Hannity said he thought the speech was "very good" but that the media was "transparent" in their praise for the journalist, actress and talk show host, also hitting out at NBC for referring to Oprah as "our president."
"After last night's speech, all of these private jet liberals are all showing off their newfound political affection for Oprah. This is their new savior," he said, adding: "Did any of them ever say a nice word about Trump?"
The popular TV star's speech accepting the Cecil B. DeMille Award for outstanding contributions to entertainment did indeed prompt a flurry of excitement on social media, and a number of political pundits also suggested an Oprah ticket was nothing to be sniffed at.
"I am sure of one thing," Tyler Jones, a South Carolina Democratic strategist and founder of SPEAK Strategic, told Newsweek in an email on Monday. "If she runs, she's our nominee."
Meanwhile, political journalist April Ryan tweeted: "If @Oprah ran for president in 2020, she is every person. She has been poor & now rich. She is also a self-made Billionaire. She has a grasp of the issues as she used to cover local politics. She can articulate any issue and she has mass appeal beyond race & gender. "
Oprah has not commented on the buzz around a potential run, but her long-time partner Stedman Graham told The Los Angeles Times she would "absolutely" do it, while sources close to the star told CNN she is considering the possibility of a political bid.