'Smooth as Silk' Vietnamese Propagandist 'Hanoi Hannah' Dies at 87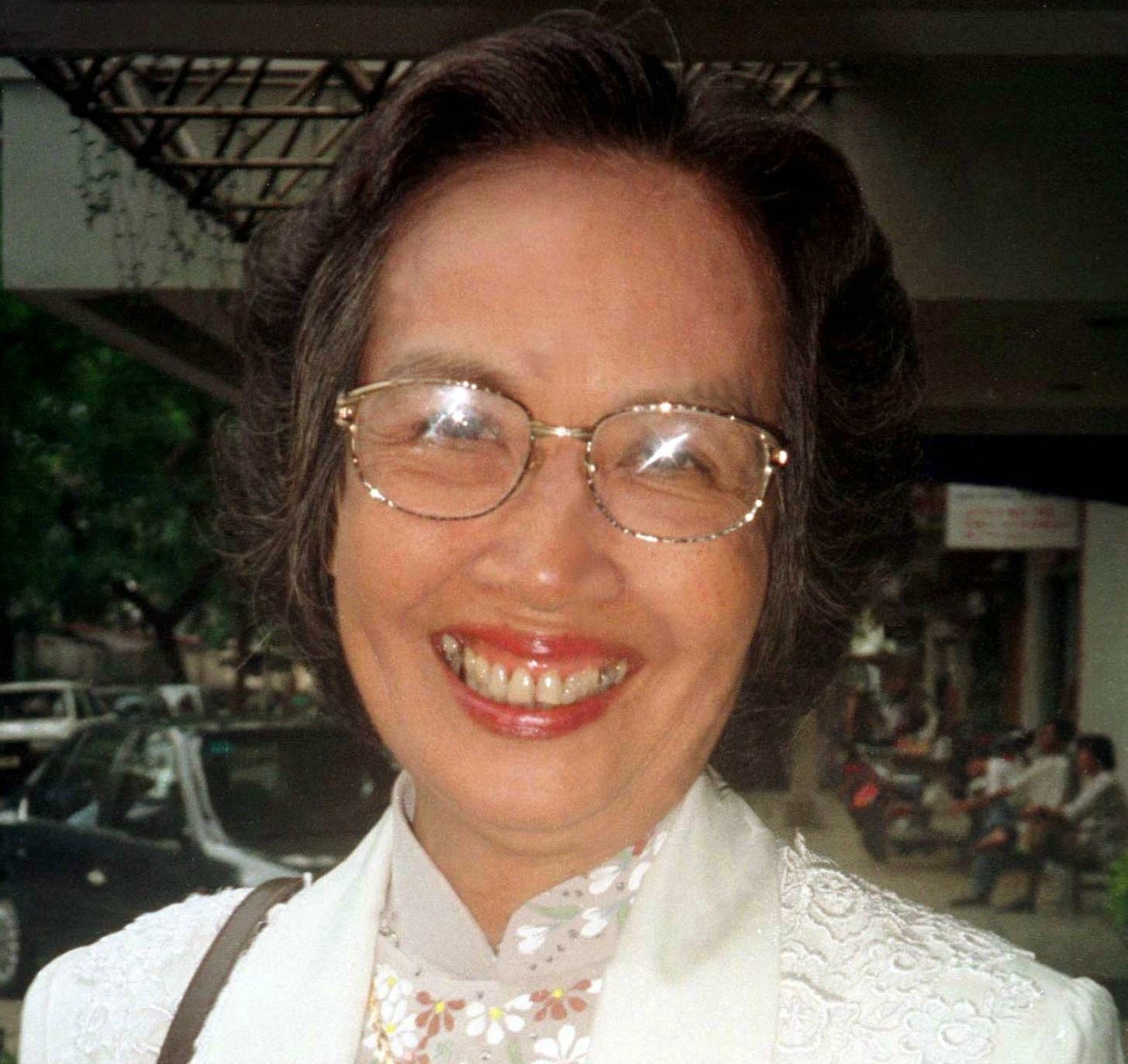 "Hanoi Hannah," whose propaganda broadcasts alternately amused and enraged American soldiers fighting in South Vietnam, died Sunday at her home in Ho Chi Minh City. She was 87.
"Hannah," whose true name was Trịnh Thị Ngo, offered war-weary American GIs a nostalgic mix of folk songs, lists of U.S. killed and captured and news of antiwar protests back home in a soft, dulcet delivery that was instantly recognizable. Long before the war's end in 1975, she was as famous as her World War II Axis predecessors, Tokyo Rose and Lord Haw-Haw. Robin Williams referenced her in Good Morning Vietnam, the 1987 comedy loosely based on U.S. Armed Forces Radio Service DJ Adrian Cronauer.
"How are you, GI Joe?" went a typical 1967 broadcast. "It seems to me that most of you are poorly informed about the going of the war, to say nothing about a correct explanation of your presence over here. Nothing is more confused than to be ordered into a war to die or to be maimed for life without the faintest idea of what's going on."
Sometimes the soldiers laughed at her broadcasts. Other times they threw empty beer cans at the radio, according to Don North, an ABC newsman in Vietnam during the war.
"Her job was to chill and frighten, not to charm and seduce," North wrote years later. "Her voice was as smooth as silk, her English impeccable, and as North Vietnam's premier propagandist, 'Hanoi Hannah' tried to convince American G.I.'s that the war was immoral, that they should lay down their arms and go home."
"The message I wanted to deliver to the U.S. soldiers was that they were fighting for an unjust war and would die in vain," Ngo told the Vietnamese newspaper Thanh Nien in 2008.
After North Vietnamese forces captured Saigon (now Ho Chi Minh City) in April 1975, Ngo was invited to join the city's new communist-controlled TV station but she declined, saying she wanted to spend more time with her ailing husband.
According to the People's Public Security newspaper, she had recently turned down an interview request from an Australian filmmaker who is making a documentary on the Voice of Vietnam's wartime activities.
'"She lived a life in the press during wartime, and then after the war, after all the noise and attention, she just wanted to leave it all behind," a friend was quoted saying. "Her only desire was to find her way 'back home.'"
She will be buried in Long An Province, west of Ho Chi Minh City, site of some of the war's fiercest fighting.