How a Sex Toy Won a Game of Chess: The Hans Niemann Scandal Explained
The world of chess is buzzing at the moment but, not because it is on a high with scintillating moves, it is more due to a sex-toy scandal.
It all started with a couple of games played between 19-year-old chess grandmaster Hans Niemann and the No.1 player in the world, Norwegian Magnus Carlsen, 31.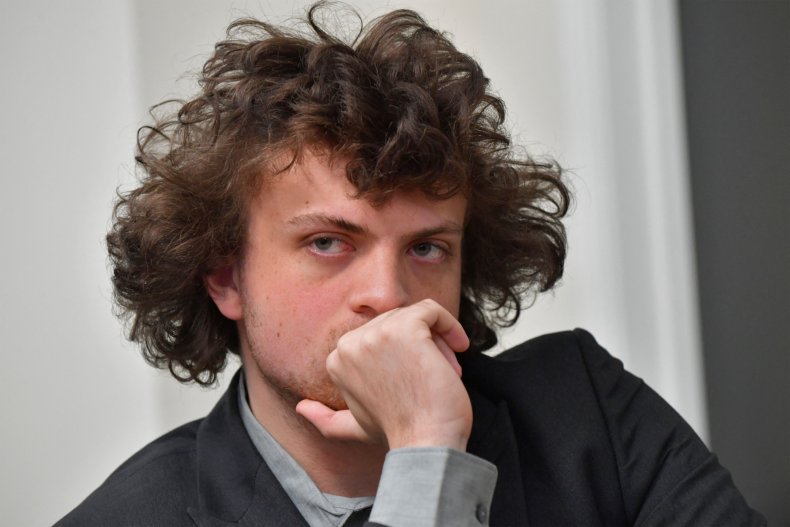 The American Niemann streams his games online, and he beat Carlsen in a matchup that left a sour taste in the mouth of the loser, who insinuated that the victor had cheated.
Niemann beat Carlsen again in the Sinquefield Cup at Saint Louis Chess Club in St. Louis, Missouri, on September 4. The Norwegian decided to withdraw from the tournament the next day, leaving a dark cloud over Niemann and rumours that the American was using a sex toy for victory.
A sex-aid manufacturer has told Newsweek that one of their products - love beads - could help someone win a game of chess. The idea is that allegedly they would vibrate, suggesting the correct moves in code via an accomplice.
Anyway, Carlsen turned to Twitter and shared with his followers on September 5: "I've withdrawn from the tournament. I've always enjoyed playing in the@STLChessClub, and hope to be back in the future."
He also added a clip of former manager of Premier League soccer team Chelsea, Jose Mourinho, saying: "If I speak I will be in big trouble, big trouble and I don't want to be in big trouble."
Carlsen and Niemann then faced off again online on September 19, but after the second move of the match, Carlsen resigned as a protest to highlight that he believes his opponent cheats.
He then released a public statement on Twitter in which he directly accused Niemann of being a serial cheater.
Carlsen tweeted: "I believe that Niemann has cheated more — and more recently — than he has publicly admitted.
"Throughout our game in the Sinquefield Cup I had the impression that he wasn't tense or even fully concentrating on the game in critical positions, while outplaying me as black in a way I think only a handful of players can do."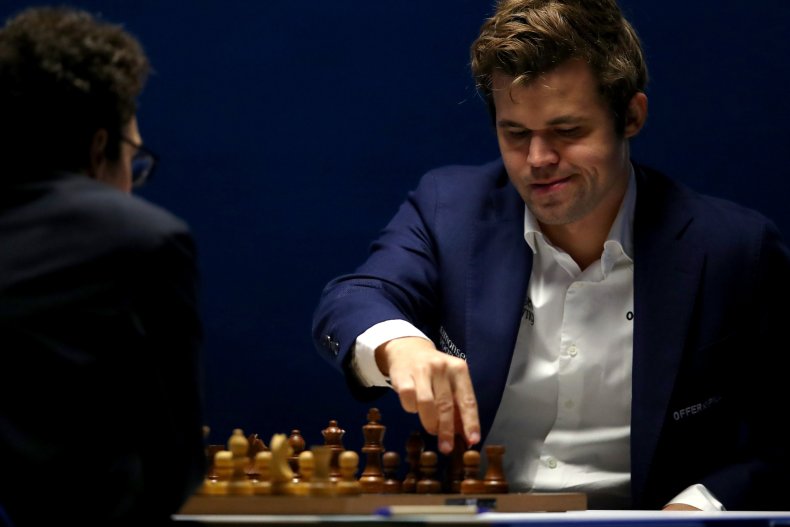 On Tuesday, Chess.com released its 72 pages of investigation into Niemann's performances and accused him of cheating in more than 100 games.
Accusations that a buzzing noise was heard when Niemann was playing turned into the rumor that the teen grandmaster may have had a sex toy inserted in his backside.
Niemann has said that, between the ages of 12 and 16, he may have used unscrupulous methods to win matches but nothing since then, and has vehemently denied using a sex aid.
Speaking to Huffpost, Niemann said: "If they want me to strip fully naked, I will do it. I don't care. Because I know I am clean.
"You want me to play in a closed box with zero electronic transmission, I don't care. I'm here to win, and that is my goal regardless."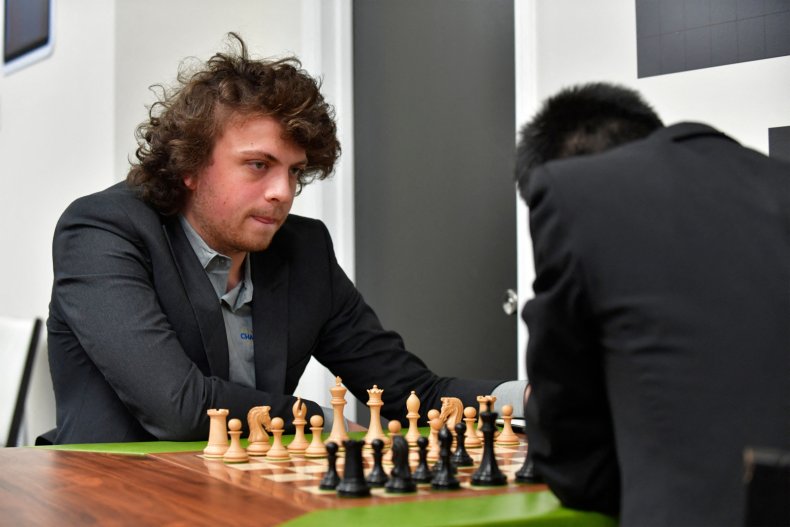 There was more humiliation for Niemann at the US Chess Championship on Wednesday when a video of him being scanned and searched showed that security were not going to leave an inch of his body undetected, further fueling the rumors.
A leading sex-toy manufacturer, Lovehoney, told Newsweek how the chess champ could have used one of its toys to bring him the pleasure of winning.
A spokesperson for the company said: "There's a variety of sex toys that can be controlled via remote and apps including our We-Vibe toys that can be controlled via the We-Vibe app.
"The recently relaunched app allows users the ability to create custom vibration patterns to please their partner(s), and the app gives users the ability to control multiple toys at once, independently," the spokesperson said.
"So, while it's probable that a master chess player could program the app and toys to create vibration patterns that double as secret winning code and for worldwide chess domination, we prefer to use the apps and toys to create winning orgasmic sensations."