Most Miserable States in the U.S. Have Poor Sleeping Habits, Lack of Exercise in Common, According to New Rankings
The keys to happiness, at least according to a new study, include marriage and children, home ownership, regular exercise and at least seven hours of sleep each night.
Minnesota topped personal finance site MagnifyMoney's rankings of the happiest states in the U.S. determined by health, economic stability and positive lifestyle behaviors. Louisiana was deemed the unhappiest state, joining several Southern states at the bottom of the list plagued by high unemployment, little exercise and low marriage rates.
Researchers determined each state's wellbeing on a scale of 100 points using the Sainsbury's Living Well Index, a measure developed by Oxford University economists to assess quality of life in the U.K., and census data, Gallup poll results and Centers for Disease Control and Environmental Protection Agency statistics, among others.
The Midwest is happier, healthier and more prosperous than the South, according to the analysis: More than half of the 10 happiest states were clustered there, and neighboring states in the West rounded out the top spots, minus New Hampshire. Meanwhile, states like Louisiana, Alabama and Mississippi suffered the poorest physical and financial health and least positive lifestyle choices, like time spent outside of work or volunteer hours.
Health, measured by rates of diagnosed depression, state health index, life expectancy and amount of sleep, was highest in South Dakota, where the highest percentage of state residents slept at least seven hours each night, researchers said. Interestingly, several of the 10 happiest states, like Montana, Utah and Colorado, suffered the highest rates of suicide, which researchers partially attribute to higher levels of gun ownership in those states.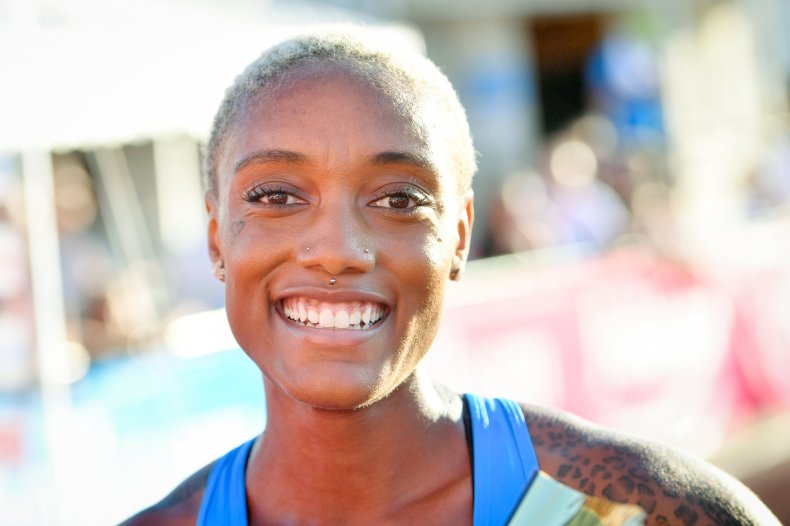 What behaviors constituted a "positive" lifestyle proved subjective: For the sake of the study, factors that improved a state's status included a healthy percentage of married couples with children, regular exercise and a low rate of divorce. In Louisiana, only 43 percent of residents are married, and less than 60 percent of those married couples have children.
Hawaii, which placed third in Gallup's 2017 index of wellbeing, was notably absent from the top-10 rankings. Minnesota was the fourth-happiest state in the study, determined by state residents' reported sense of purpose, quality of social relationships, physical health and financial stability.
Previous measures of state wellbeing claimed the happiest states are those with the greatest wealth, quality education and high levels of tolerance. In the happiest states in that 2009 study, among them Utah, Wyoming and Maryland, residents earned higher incomes and lived in more inclusive communities with higher proportions of foreign-born and LGBTQ residents.
Though financial stability certainly doesn't hurt, it's not always a primary driver of happiness, research has shown. People's evaluation of their quality of life grow increasingly positive as their income rises, but only up to $75,000, and their earnings had relatively little effect on their emotional wellbeing, a 2010 study found. Conversely, more than 40 percent of Americans experience financial anxiety, the leading cause of stress in a 2018 Northwestern Mutual survey. Fear of insufficient savings or income intensify pressure caused more than 25 percent of respondents to feel depressed, which can strain personal relationships and impact physical health, researchers said.
The most consistent determinant of happiness remains strong personal relationships. An 80-year, intergenerational Harvard study of more than 1,300 men found the happiest participants are those with strong bonds were healthiest and happiest. Those ties, researchers said, helped stall mental and physical health decline and strengthened people's ability to bounce back from hardship, suggesting that belongingness and the quality of social bonds can indicate one's physical wellbeing.
"Taking care of your body is important, but tending to your relationships is a form of self-care, too," study director Robert Waldinger told the Harvard Gazette. "That, I think, is the revelation."
The Happiest States in America
Minnesota (73.3)
South Dakota (72.0)
Colorado (70.5)
Utah (69.0)
North Dakota (67.4)
Wisconsin (67.3)
Nebraska (64.8)
Iowa (64.4)
New Hampshire (63.8)
Montana (63.2)
Wyoming (62.5)
Vermont (60.8)
Idaho (60.8)
Kansas (60.6)
Washington (59.7)
Hawaii (59.2)
Arizona (56.3)
Oregon (56.2)
Alaska (54.6)
Texas (53.9)
California (53.8)
Virginia (53.7)
Maine (52.6)
Illinois (52.0)
Missouri (50.2)
New Jersey (49.6)
Massachusetts (49.0)
North Carolina (47.8)
Florida (47.6)
Connecticut (47.6)
Pennsylvania (46.6)
Indiana (46.0)
New Mexico (45.9)
Maryland (44.4)
South Carolina (41.9)
Michigan (41.6)
Oklahoma (41.2)
Ohio (40.2)
New York (39.7)
Delaware (38.8)
Georgia (38.7)
Nevada (38.7)
Tennessee (36.9)
Arkansas (36.2)
Kentucky (35.2)
Mississippi (33.5)
Alabama (33.1)
West Virginia (30.9)
Rhode Island (30.8)
Louisiana (29.8)
(MagnifyMoney, the Happiest States in America 2018)