Happy Birthday EE Cummings: 11 of the Poet's Most Memorable and Romantic Lines
Today marks the 103rd birthday of renowned American poet Edward Estlin Cummings, known to readers across the globe as the ever-romantic E.E. Cummings.
While Cummings was widely regarded for his love poems, songs and sonnets at the height of his career in the early 1900s, decades after his 1962 death, he remains considered one of the most prominent poets of the 20th century. This is thanks to his abundance of poems about love and life that still tug at the heartstrings even today. Celebrate his work and legacy with some of his best and most loving poems and quotes below.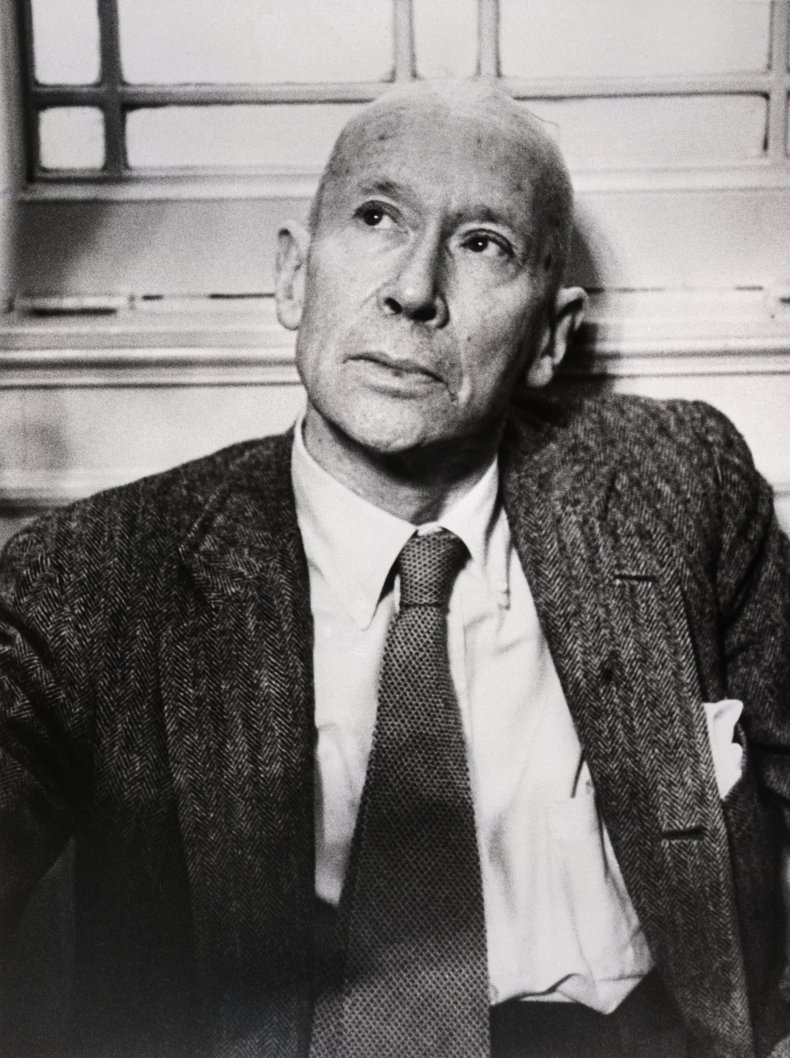 "love is a place
& through this place of
love move
(with brightness of peace)
all places
yes is a world
& in this world of
yes live
(skillfully curled)
all worlds" —"love Is a place," Complete Poems 1904-1962
"To be nobody but yourself in a world which is doing its best day and night to make you like everybody else means to fight the hardest battle which any human being can fight; and never stop fighting" —"A Poet's Advice," A Miscellany, 1958
"For whatever we lose (like a you or a me),
It's always our self we find in the sea."—"maggie and milly and molly," Complete Poems: 1904-1962
"Trust your heart if the seas catch fire, live by love though the stars walk backward (and live by love though the stars walk backward)"—dive for dreams, 1952
"I will take the sun in my mouth
and leap into the ripe air
Alive
with closed eyes
to dash against darkness"—"Crepuscule," Eight Harvard Poets, 1917
"i carry your heart with me(i carry it in
my heart)i am never without it(anywhere
i go you go,my dear;and whatever is done
by only me is your doing,my darling)
i fear
no fate(for you are my fate,my sweet)i want
no world(for beautiful you are my world,my true)
and it's you are whatever a moon has always meant
and whatever a sun will always sing is you
here is the deepest secret nobody knows
(here is the root of the root and the bud of the bud
and the sky of the sky of a tree called life;which grows
higher than soul can hope or mind can hide)
and this is the wonder that's keeping the stars apart
i carry your heart(i carry it in my heart)"—"i carry your heart with me(i carry it in)," Complete Poems: 1904-1962
"What if a dawn of a doom of a dream
bites this universe in two,
peels forever out of his grave,
and sprinkles nowhere with me and you?"—"what if a much of a which of a wind," Complete Poems: 1904-1962
"Love is the voice under all silences, the hope which has no opposite in fear; the strength so strong mere force is feebleness: the truth more first than sun, more last than star..."—"being to timelessness as it's to time," 95 Poems, 1958
"I like my body when it is with your body. It is so quite new a thing. Muscles better and nerves more"—"i like my body when it is with your," Complete Poems: 1904-1962
"I'd rather learn from one bird how to sing
than teach ten thousand stars how not to dance"—"you shall above all things be glad and young," Complete Poems: 1904-1962