Happy Birthday to Kevin Bacon and Anyone Connected to Him By 6 Degrees
Actor Kevin Bacon is celebrating his 62nd birthday on Wednesday. Not exactly a milestone age, but we're still taking a moment to highlight perhaps the most enduring contribution that the actor has made to the culture, even if it's something he didn't come up with himself. That's right, we're talking about the game "Six Degrees of Kevin Bacon."
Bacon has long been a celebrated actor and he's appeared in several beloved classics, like the musical Footloose and the Aaron Sorkin-penned A Few Good Men; he had a small role in the original Friday the 13th movie; and co-starred in 1982's still-a-little-underrated Diner.
And he's a musician, too! Since the late '90s, Bacon has also been in a band with his brother, called—what else?—The Bacon Brothers. On Tuesday, the two released a timely sounding single dubbed "Corona Tune."
But because of his versatility as an actor and wide array of roles, Bacon has found himself at the center of the long-beloved trivia game "Six Degrees of Kevin Bacon," which has inspired movie buffs (and, presumably, Bacon diehards) to find links between Bacon and virtually everyone else in Hollywood, using as few connections as possible.
If you're unfamiliar, the game is simple. Pick an actor, and find a way to connect them to Bacon through the fewest number of movies or overlapping co-stars. However many connections it takes to link the actor is that actor's "Bacon Number." One of the most comprehensive ways to search any given actor's "Bacon Number" is through The Oracle of Bacon website, which allows visitors to input any actor and draw the most direct line.
For example, Tom Cruise's Bacon Number is one, because the two co-starred in A Few Good Men, but Chris Pratt's Bacon Number is two, because he was in Jennifer's Body with Amanda Seyfried, who was in You Should Have Left with Bacon. Unfortunately, the website only seems to link people via films, not accounting for TV roles.
The game began with Brian Turtle, Craig Fass and Mike Ginelli, when the three friends were in college, according to NPR. The three Albright College students went on The Jon Stewart Show in 1994 to explain how they came to find that "Kevin Bacon is the center of the whole acting universe" and show off their skills at making the connections on the fly.
Despite being the inspiration behind a popular party game (that also lives on as a phrase in the culture), the actor has said that at first he thought everyone was making fun of him. In a 2012 TedTalk, Bacon said that he was "absolutely horrified" by the game. "I thought this was a joke at my expense. I thought, 'I'm going to be a laughingstock,'" he said. He explained that after meeting the students, he realized that it wasn't as bad as he thought. He also said that it became common for people to come up to him on the street and say, "Zero," upon meeting him. (And for what it's worth, we've always thought of the game as a testament to just how expansive Bacon's acting career has been.)
Bacon has played the game himself on a few occasions. In a June Buzzfeed video, he played it, linking himself with Meryl Streep, Jamie Lee Curtis and Forest Whitaker.
Bacon has since used the game as the basis for other career ventures and charitable endeavors. Bacon's charitable organization SixDegrees.org, which helps to "enabl[e] people to become celebrities for their own causes by donating to or raising money for local and grassroots charities in the United States," according to its website. Bacon detailed the charity in his aforementioned TedTalk.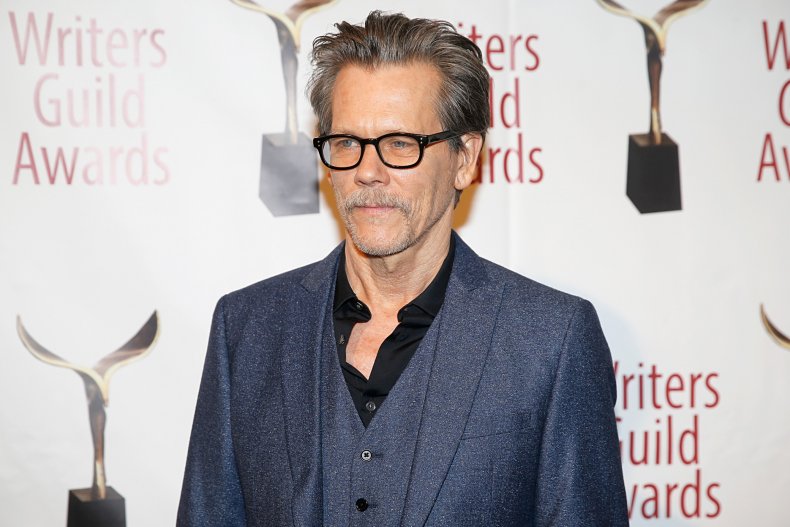 In February, Bacon launched the podcast The Last Degree of Kevin Bacon as a Spotify original. The series is an audio comedy with Matt Walsh, Kyra Sedgwick and Lamorne Morris. The Funny or Die-produced series focuses on Randy Beslow's quest for revenge against Bacon after he missed out on the leading role in Footlose.
In March, Bacon began a campaign to encourage social distancing, based on the six-degrees of separation game. He encouraged people to stay home and post videos or photos saying who they stay home for and tag six friends.