Happy Birthday Mr. President: New York's Times Square Joins South Koreans in Celebrating Moon Jae-in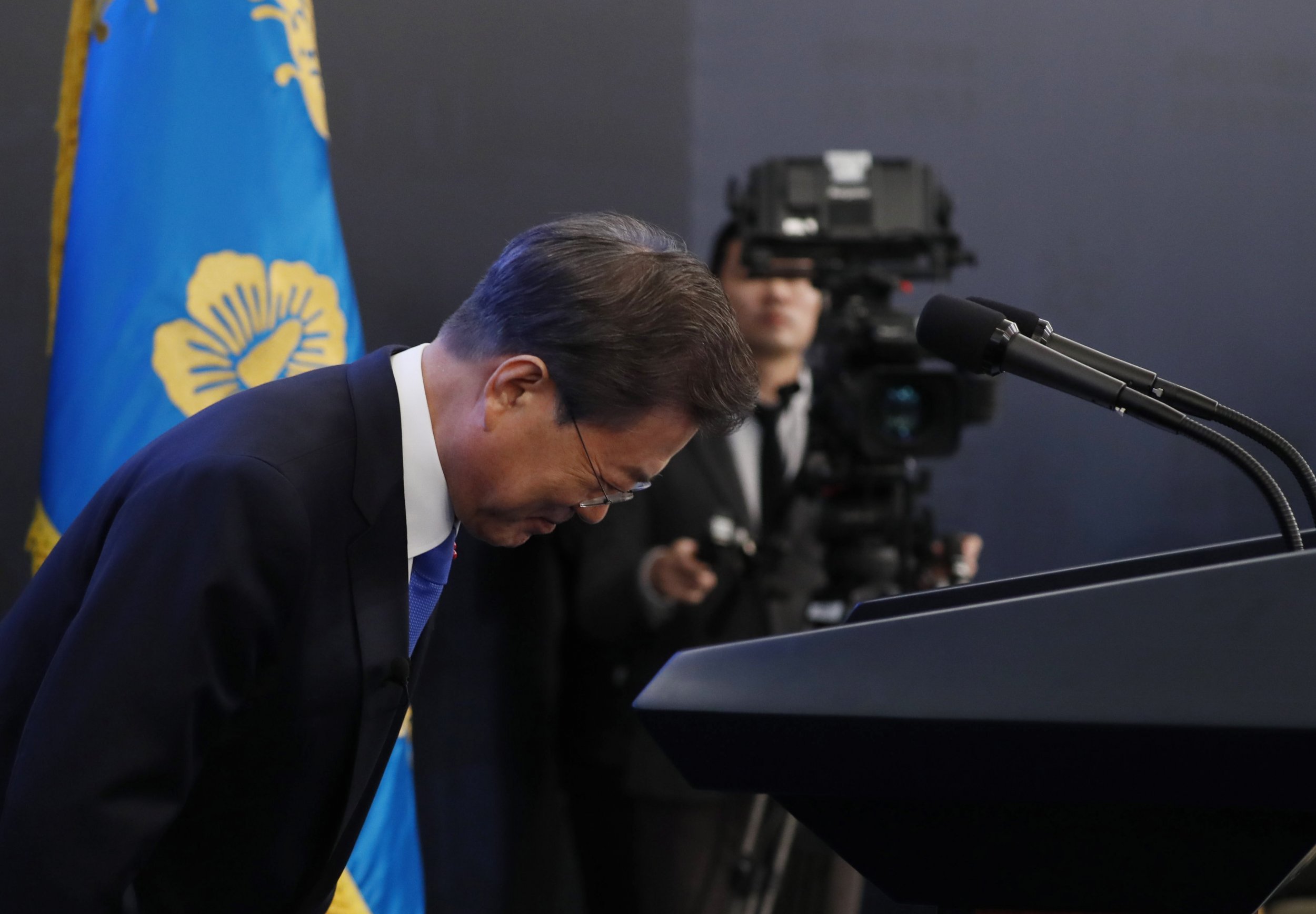 South Korean President Moon Jae-in celebrated his first birthday since taking office, and his supporters made sure the occasion was celebrated inside South Korea and abroad too.
While a spokesperson for the presidential office said he would celebrate "without fanfare and with his family," his supporters organized gatherings in various South Korean cities on Wednesday evening, selling mugs and other memorabilia, the newspaper Chosun Ilbo reported.
Korean-Americans did not miss out on the party, with a billboard sign towering over New York's Times Square reading: "We celebrate the day you were born, our President Moon Jae-in. Thank you for being born in Korea. Thank you for being our President." Onlookers' squeals of excitement can be heard in a video posted on YouTube Tuesday.
Underneath the ad, a two-and-a-half minute video shows highlights of Moon's political career and Korean-American supporters of all ages—as well as pets—holding signs in Korean and English wishing him a happy birthday.
The U.S. Embassy in Seoul tweeted the picture Tuesday, wishing the president, whose Twitter handle is @moonriver365, a happy birthday.
Moon was born on January 24, 1953, to North Korean refugees who fled the country's Hungnam port three years earlier during the 1950 to 1953 Korean War. In Korea, a person's age is calculated on December 31 rather than their actual birth date, so Moon is already 66.
Subway stations in Seoul began featuring ads celebrating what they called the "Moon rise" day already two weeks ago. "January 24, 1953. The day the Moon rose. Congratulations on your 66th birthday," the ads read, Quartz reported, adding that a QR code included in the ad linked to a countdown to the birthday date.
Moon thanked his well-wishers in a tweet for making his birthday special, saying he would take the support as extra motivation to continue his hard work. Moon did not have a cake and did not want the celebrations to interfere with his presidential schedule, the newspaper Joongang Ilbo reported, but presidential staff still gave him a watch bearing his signature—a gift often given to the staff or to visitors—as a present.