Happy Chinese New Year in Mandarin and Cantonese—20 Messages and Wishes
Chinese New Year began on January 22, with the lunar calendar segueing between the Year of the Tiger and the Year of the Rabbit.
The Chinese tend to celebrate it over 15 days, as it is the most important time of the lunar calendar.
Each year is named after one of the 12 animals in the Chinese zodiac, including the Rat, Ox, Tiger, Rabbit, Dragon, Snake, Horse, Goat, Monkey, Rooster, Dog and Pig. Each animal has its own meaning, and people are known to have their own personality traits depending on which animal matches their year of birth. For example, those born in the Year of the Rabbit are believed to be gentle, kind and sensitive people. They are also thought to be artistic, refined and have good taste.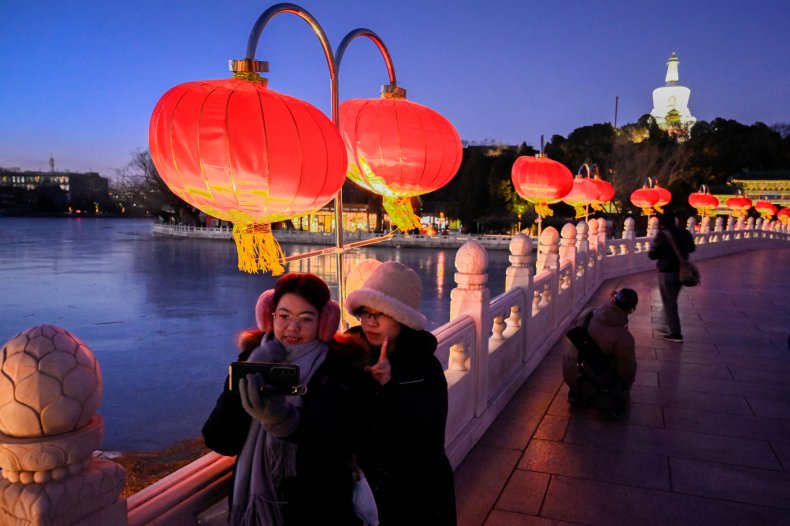 Millions across the world celebrate the lunar new year annually, and greet and send their best wishes to each other in different ways.
If you are celebrating, or know someone who is, here are some messages and wishes you can use to mark the occasion.
Chinese New Year Messages and Wishes
In Mandarin, it's 新年快乐 or Xīn nián kuài lè , while in Cantonese, it is common to say 恭喜发财 or Gong hei fat choy which means "Wishing you happiness and prosperity."
年年有余 Nián nián yǒu yú (May you have abundance every year)
心想事成 Xīn xiǎng shì chéng (May all your wishes come true)
万事如意 Wàn shì rú yì (May everything go as you wish)
May your Year of the Rabbit be full of peace.
Sending you wishes for a fun, playful and fruitful Year of the Rabbit.
May you embrace the clean slate of the new year.
Happy Chinese New Year! May this year bring good fortune and prosperity.
Kung hei fat choi!
May the new sun into the new year bring you good luck, prosperity, joy and contentment.
Happy Spring Festival!
Happy Year of the Rabbit! All the best to you and yours.
Wishing you love, good fortunate and health. Happy Chinese New Year!
May the new lunar year shower you with blessings and love.
Sending love to you and your family this Chinese New Year.
May your new year be bright and full of splendour.
Wishing you a year full of abundancy, luck and happiness.
May the new year bring exciting new possibilities, horizons and challenges.
Wishing you all the success and luck for the year ahead. Happy Lunar New Year!