'Happy' Dog Prancing Like a Pony Due to Brain Disorder Melts Hearts Online
Canine companions never fail to put a smile on our faces, whether it's a giant dog that befriends children or a tired puppy adorably sliding into his crate.
The latest dog to become an internet sensation is doing the rounds on TikTok, showing the pup "prance" as he makes his way down the street alongside his owner.
Under the username fenixlumiere, the original poster shared the video just two days ago. Since then, the post has amassed a whopping 771,200 likes as well as a total of 3,491 comments and 25,600 shares.
The post also featured in-video text that revealed that the dog pranced "like a pony" due to a brain disorder. "It's ok to celebrate me! I'm not broken! I'm perfect as I am!," the text read.
The video description also specified that the brain disorder in question is cerebellar hypoplasia.
According to information shared by the Kennel Club, cerebellar hypoplasia is a condition that is "caused by the part of the brain that controls coordination to not develop correctly."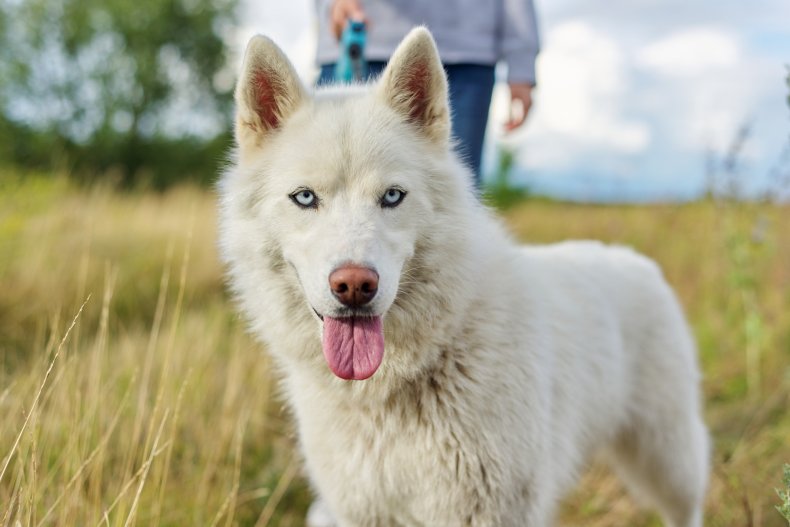 Some of the common signs of the condition include tremors in the dog's legs, constantly falling over and "head bobbing." This can potentially lead to the dog losing sense of coordination and balance.
Since the post was shared, many TikTok users rushed to the comment section to share their reactions to the video.
"I'm just so in love with his prance...it warms my heart," one user wrote.
"[Not going to lie], if this good boy came at me, I'd just sit down and cry while hugging him. He's so adorable," another commented.
Some commenters were curious to know whether the condition causes the dog any pain: "Is he OK otherwise from the disorder causing his priceless prance ? I love him," one user wondered. The original poster then replied to the comment, confirming that the pup is generally fine: "Yep! No pain. Full life expectancy. He does get tired quicker so we take him on 4 little walks a day instead of long ones," they shared.
"If I saw him coming down the street towards I would immediately have the best day ever omg he's so precious," another commenter wrote.
Based on the username, it appears that the dog's name is Fenix Lumiere, and although some users have assumed that the dog is a Husky, the TikTok account didn't seem to specify the breed. So far, the account has a total of 2,100,000 followers (and counting).
Newsweek reached out to fenixlumiere for comment.
Do you have funny and adorable videos or pictures of your pet you want to share? We want to see the best ones! Send them in to life@newsweek.com and they could appear on our site.