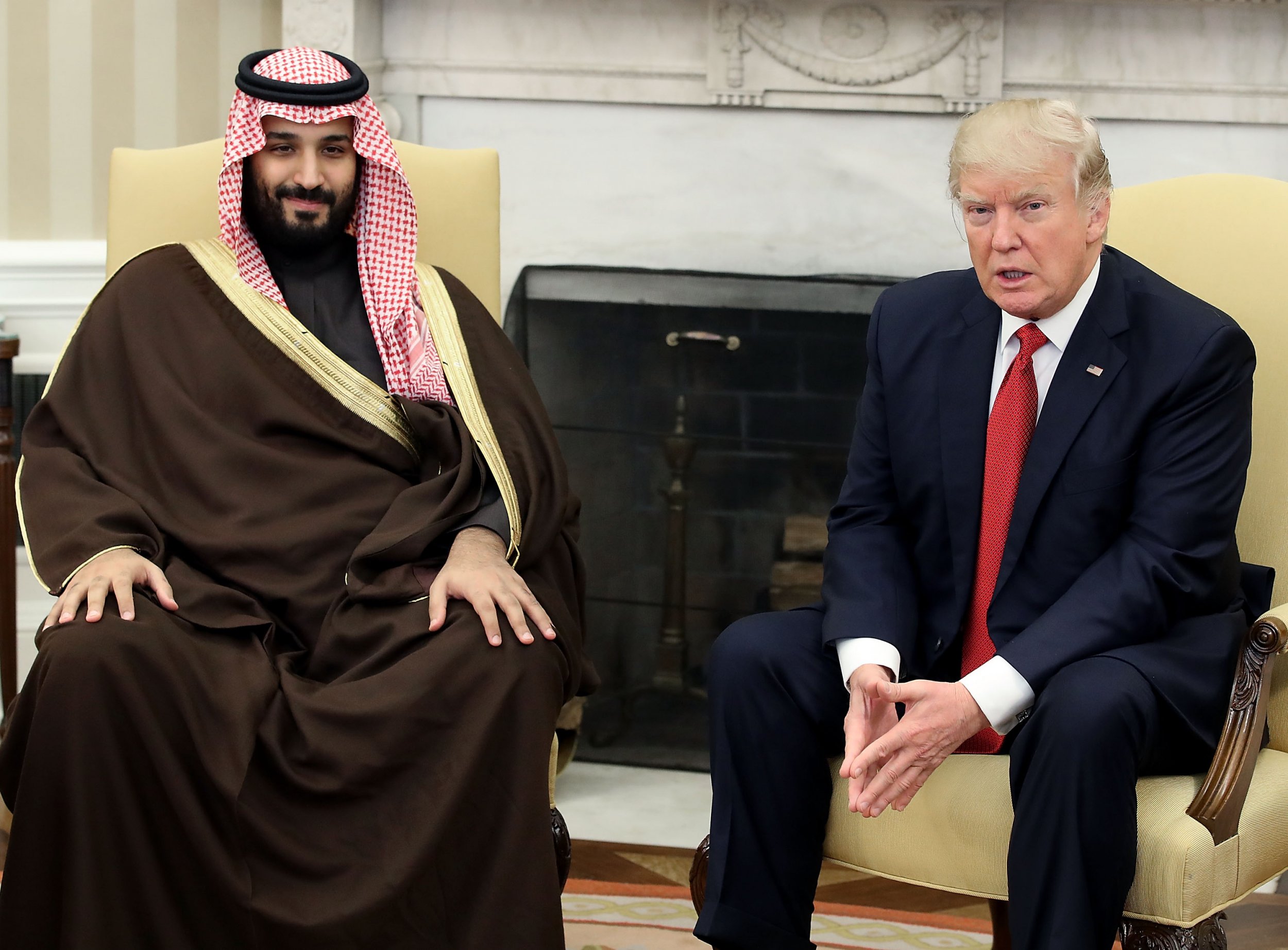 New Saudi Crown Prince Mohammed bin Salman received a ringing endorsement on Wednesday when his father, King Salman, issued a royal decree to make him the next in line to the throne. He received another one from a less royal fixture just a day later: McDonald's.
The fast-food chain on Thursday placed a full-page advertisement in a Saudi national newspaper praising the youthful prince, also known by the moniker "MbS," and the images were quick to be shared on social media.
"We renew our allegiance and obedience for his royal highness, the servant of the two holy mosques, King Salman the son of Abdul Aziz Al Saud," the ad reads.
"And we support Amir Mohammed bin Salman, his son, to become Minister of Defence and Prime Minister and to be nominated as successor. God give him wisdom and equip him to rule his kingdom. With peace and prosperity, McDonald's."
In becoming the crown prince, Salman also attained the position of deputy prime minister and kept his job as defense minister, according to the Saudi Press Agency.
McDonald's arm in Saudi Arabia is owned by another Saudi prince, Mishaal Bin Khalid al Saud, which could explain the positive ads about the Gulf Kingdom's new successor.
Read more: Saudi royal: The execution of my distant cousin shows nobody is above the law
The burger chain's praise for the prince of a country where dissent is met with capital punishment raised eyebrows on social media. Users poked fun at the ad, with one writing "McRoyale," and another saying, "It's always great to have Big Macs and Ronald McDonald behind you."
Burger King and Domino's also got in on the act, tweeting similar tweets of praise from their own accounts in the oil-rich kingdom.
The 31-year-old prince replaced his cousin, 57-year-old Prince Mohammed bin Nayef, who was quick to pledge allegiance to his family member despite losing his position as heir to the throne.
The prince is seen as a modernizing face of the Saudi royal family at a time when the conservative elite is increasingly viewed as out of touch among a population where more than half are 25 years old or younger.
The White House welcomed Salman's promotion in a statement on Wednesday, saying Donald Trump spoke to him "to advance our shared goals of security, stability and prosperity across the Middle East and beyond."