Happy New Year 2020: 20 Quotes and Instagram Captions to Ring In the New Year
New year, new you. The start of a new decade is upon us, and there's no better way to celebrate the fresh beginning than with a charismatic social media post.
Whether you're uploading a boomerang of the ball dropping in Times Square, celebrating with champagne at a neighborhood bar or sharing the new year with takeout and sweatpants, there's a way to say how you're feeling with humor, grace or gratitude.
The changing decade gives many inspiration to reevaluate their failures, successes and goals moving forward. So make your resolutions, or scoff at the idea of one, and start the year by standing out online. You're sure to catch attention, new followers and personal satisfaction from selecting the perfect caption for that New Years' photo that's exquisitely you.
Here are some of the best quotes to caption your photos, send to loved ones or reflect on as you ring in the new year.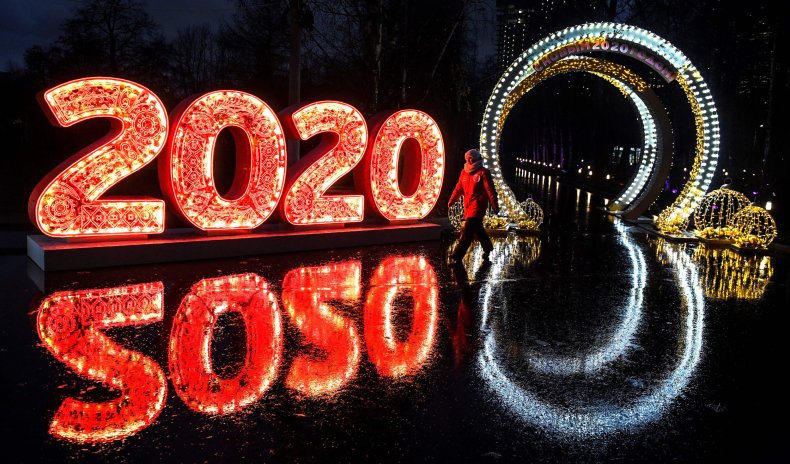 "We all get the exact same 365 days. The only difference is what we do with them." — Hillary DePiano
"The best time for new beginnings is now." — Unknown
"My New Year's resolution is to stop hanging around people who ask me about my New Year's resolution." — Unknown
"Every single year, we're a different person. I don't think we're the same person all of our lives." — Steven Spielberg
"Cheers to the people who love us, the losers who lost us, and the lucky ones who still get to meet us." — Unknown
"May all your troubles last as long as your resolutions." — Unknown
"Whatever it is you're scared of doing, do it. Make your mistakes, next year and forever." — Neil Gaiman
"Less bitter, more glitter." — Unknown
"I close my eyes to old ends. And open my heart to new beginnings." — Nick Frederickson
"Write it on your heart that every day is the best day in the year." — Ralph Waldo Emerson
"A little party never killed nobody." — The Great Gatsby
"I'll be cleaning up bottles with you on New Year's Day." — Taylor Swift's 'New Years Day'
"The best is yet to come." — Frank Sinatra's 'The Best Is Yet To Come'
"I thought one of the perks of having a family was that you didn't have to spend New Year's Eve alone with Chinese food... I am alone with Chinese food." — Sex and the City: The Movie
"Many years ago I resolved never to bother with New Year's resolutions, and I've stuck with it ever since." — Dave Beard
"He who breaks a resolution is a weakling; he who makes one is a fool." —F.M. Knowles
"What's coming is better than what's going." — Unknown
"Too much of anything is bad, but too much Champagne is just right." — F. Scott Fitzgerald's Sour Grapes
"I don't know where I'm going from here, but I promise it won't be boring." —David Bowie
"New Year's Day is every man's birthday." — Charles Lamb