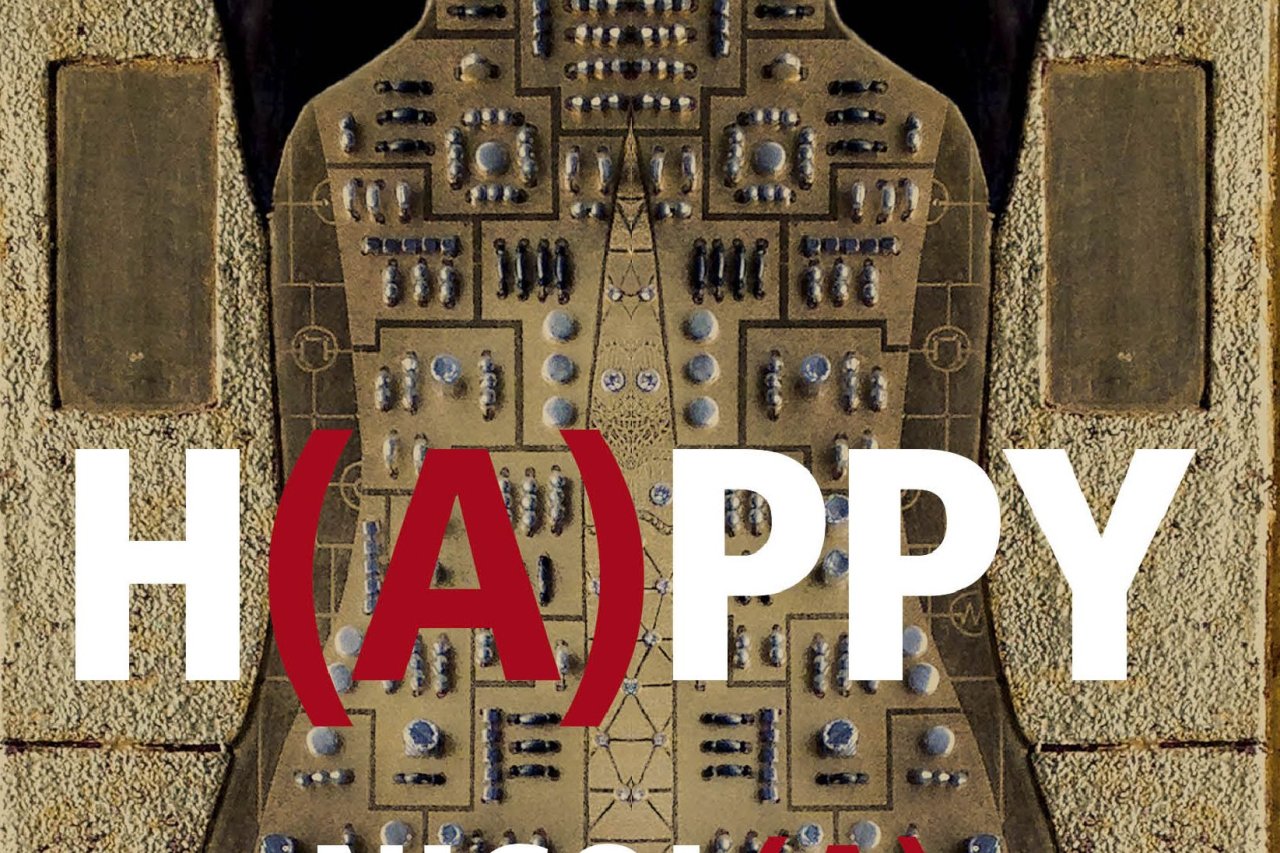 At the heart of any book lies a conversation between the author and her work. "Other people can join in," Nicola Barker says, "but really that conversation has to be the important one."
It is bewildering to imagine the dialogue between Barker and her 12th novel, H(A)PPY, which tells the story of Mira A., who lives in a future after an apocalypse—what Barker describes as a post-truth world, one that is equally perfect ("Nothing can run out—not even life") and devastating (its inhabitants, The Young, can live only in the moment). Mira A. is one of The Young, a species of perfected human that, while never aging, does occasionally develop technical faults. Each of The Young has a computer wired to the brain, a Sensor, and Mira becomes preoccupied with shaping a story from its relentless stream of data.
"The book is about the end of narrative," says Barker, and such a reality "would be catastrophic for me. To have destroyed that consciously is very strange." It's an odd claim from a writer who famously decimates conventional methods of storytelling. Barker calls this particular destruction the "pinnacle" of a theme explored in, among other books, 2007's award-winning Darkmans, which, at 838 pages, contains little plot.
Barker is a terrible salesperson for her zany and singular imagination. She cheerfully describes H(A)PPY as "bristly" and "inaccessible," and it is as challenging, disorienting and bleakly comic as her best novels, three of which have been short- or long-listed for the Man Booker Prize. Her novels proceed with speed and indirection, and reading them requires a combination of exertion and submission, which has not deterred her cultish fan base.
She tells me about sending her late agent, David Miller, the book. He had "a strong reaction," she tells me with a laugh. "He said it was like putting your head into a food processor." Her editor was horrified, but for other reasons, mostly involving expensive design quirks: Some pages have a single word repeated, with a graphic shape inset. Some are blank. Occasionally, words appear in color (the Sensor pinkens when it is discombobulated), the words slanting and tilting into color. The pages can make your eyes whirl.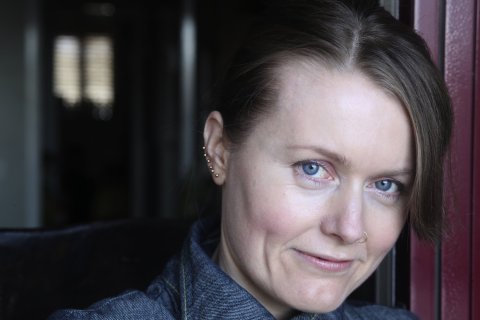 Barker would prefer that you spell out the title—H-A-P-P-Y—rather than read it as a word. (There is not enough room on this page to explain why.) Furthermore, if she had her way, the "(A)" would be upside down instead of in parentheses, which Amazon nixed because it couldn't accomplish that on a standard keyboard. These typographical quirks are not idle. Mira is H(A)PPY rather than HAPPY, the parenthesis suggesting a fault in an emotional state that is subordinate to the quest to stay In Balance. Mira's desire for more detail from the margins of her Sensor page (the origins, for example, of the unusually strung guitars that vibrate disturbingly in the manner of Paraguayan player Agustín Barrios) is her way "of trying to accrue meaning from this deluge of information," says Barker, "which at some level is life itself now."
As the book goes on, the more straightforward passages, Mira's story, decrease; like stepping-stones, they offer moments of narrative safety in fast-flowing information streams. "I know that with my work people have to get through a wall and give themselves up to the experience," Barker says, then laughs. "Oh, I feel bad! It's a big ask," she admits, but writing it "was an act of spirit. Through trial and difficulty—and, at some level, through suffering—I feel as if a transcendent atmosphere can be created."