Happy Pride Month! Here Are 22 Quotes Celebrating the LGBTQ Community
With June's arrival, we celebrate Gay Pride Month. It's a time when the world's LGBTQ communities unite to celebrate the freedom they have to be themselves. Pride Month also commemorates the anniversary of the 1969 Stonewall Riots that took place at the Stonewall Inn in New York City.
At the Greenwich Village gay bar one evening in late June of that year, the pain and frustration that the LGBTQ community felt reached its tipping point. Police raided the bar and patrons resisted arrest. Meanwhile, a group of bystanders threw bottles at the cops. Ultimately, fights broke out from the community's pent-up anger, and riots lasted for three days throughout the neighborhood. That first evening sparked the gay rights movement and for decades since, marches have been held and many political groups and alliances were formed to fight for equal rights regardless of your sexuality.
Although much progress has been made since the Stonewall Riots, there is still plenty of work to be done. For example, same-sex marriage only became legal in all 50 states in 2015, more than 40 years after the Stonewall Riots.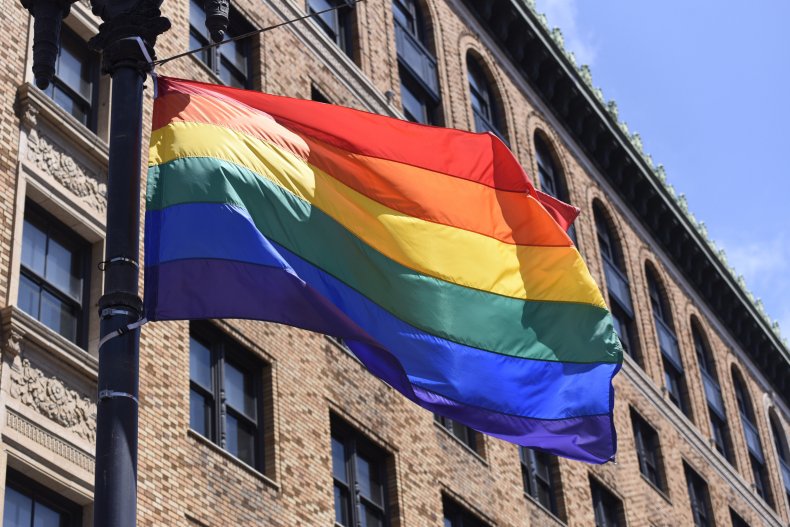 Typically, Gay Pride parades are held in June, but due to the coronavirus pandemic, many large gatherings were cancelled this year. However, there are still plenty ways to educate yourself and commemorate Pride Month.
Here are some quotes to celebrate the LGBTQ community, this month and every month. After all, love is love, and it will always prevail.
"Personally, coming out was one of the most important things I've ever done, lifting from my shoulders the millstone of lies that I hadn't even realized I was carrying." — Sir Ian McKellen
"It takes no compromise to give people their rights...it takes no money to respect the individual. It takes no political deal to give people freedom. It takes no survey to remove repression." — Harvey Milk
"When you put love out in the world it travels, and it can touch people and reach people in ways that we never even expected." — Laverne Cox
"Don't be afraid; people are so afraid; don't be afraid to live in the raw wind, naked, alone...Learn at least this: what you are capable of. Let nothing stand in your way." — Tony Kushner
"There's nothing wrong with you. There's a lot wrong with the world you live in." — Chris Colfer
"The single best thing about coming out of the closet is that nobody can insult you by telling you what you've just told them." — Rachel Maddow
"I learned compassion from being discriminated against. Everything bad that's ever happened to me has taught me compassion." — Ellen DeGeneres
"I'm living by example by continuing on with my career and having a full, rich life, and I am incidentally gay." — Portia DeRossi
"What is straight? A line can be straight, or a street, but the human heart, oh, no, it's curved like a road through mountains." — Tennessee Williams
"I've been embraced by a new community. That's what happens when you're finally honest about who you are; you find others like you." — Chaz Bono
"I think being gay is a blessing, and it's something I am thankful for every single day." — Anderson Cooper
"I am happy to dispel any rumors or misconceptions and am quite proud to say that I am a very content gay man living my life to the fullest and feel most fortunate to be working with wonderful people in the business I love." — Neil Patrick Harris
"We should indeed keep calm in the face of difference, and live our lives in a state of inclusion and wonder at the diversity of humanity." — George Takei
"Never be bullied into silence. Never allow yourself to be made a victim. Accept no one's definition of your life; define yourself." — Harvey Fierstein
"You look ridiculous if you dance. You looks ridiculous if you don't dance. So you might as well dance." — Gertrude Stein
"When all Americans are treated as equal, no matter who they are or whom they love, we are all more free." — President Barack Obama
"Remember, bisexuality doesn't mean halfway between gay or straight. It is its own identity." — Evan Rachel Wood
"To love oneself is the beginning of a lifelong romance." — Oscar Wilde
"This world would be a whole lot better if we just made an effort to be less horrible to one another." — Ellen Page
"There will not be a magic day when we wake up and it's now okay to express ourselves publicly. We make that day by doing things publicly until it's simply the way things are." — Tammy Baldwin
"But I always have and still do consider myself queer. To me, being queer isn't who you're sleeping with; it's just an idea that sexuality isn't gender-based, that it's love-based." — Ani DiFranco
"Being gay is a natural normal beautiful variation on being human. Period. End of subject. Therefore, any argument which says differently is an immoral supremacist one. Call it out as such...Be outraged, offended, angry and intolerant of any discussion or any one who describes you as unequal, undeserving, or unnatural for being just as you are." — Larry Kramer