Happy World Emoji Day! Apple Unveils 70 New Emoji in Latest iOS Update
To mark World Emoji Day 2018, Apple has unveiled more than 70 new emoji characters set to appear in an update to operating software on its devices, including the iPhone, iPad, Apple Watch and Mac. The iOS update is due later this year.
"The new emoji designs, created based on approved characters in Unicode 11.0, include even more hair options to better represent people with red hair, grey hair and curly hair, a new emoji for bald people, and new smiley faces that bring more expression to Messages with a cold face, party face, pleading face and a face with hearts," said an Apple press release.
There will also be more animal emoji to choose from, including kangaroos, peacocks, parrots and lobsters. And there will be a greater selection of food emoji for Apple users' delectation, including mango, lettuce, cupcake, moon cake and more.
"Many additional characters across sports, symbols and more, will launch later this year, including a new superhero emoji, a softball, nazar amulet and infinity symbol," Apple said.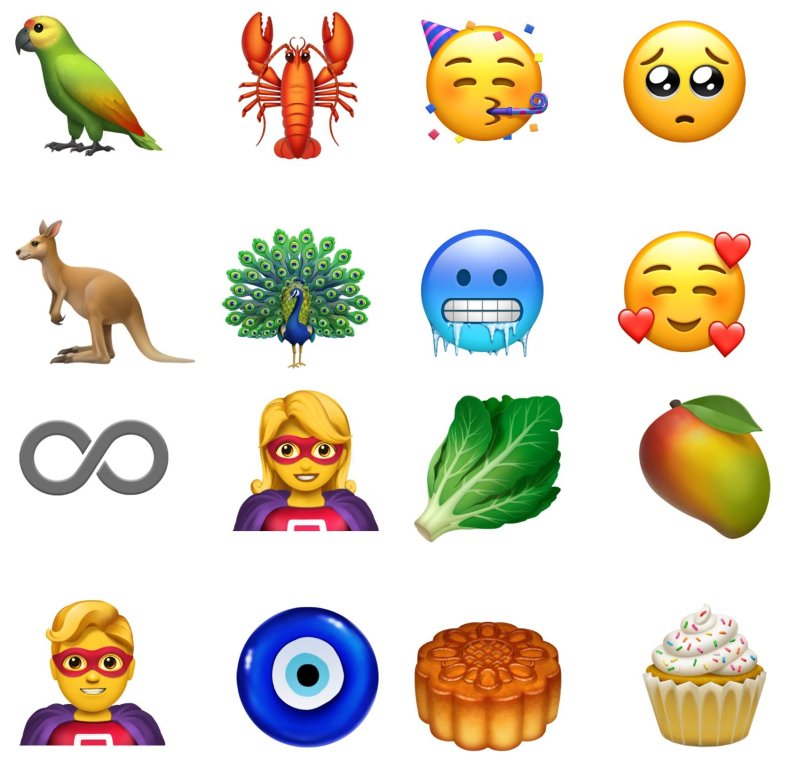 According to the World Emoji Day website, July 17 was chosen because it is the date that appears on the calendar emoji. World Emoji Day is an invention of Emojipedia.
"We're looking for what is the most iconic, the most usable the most timeless representation of that emoji that we're designing," Apple's Vice President of User Interface Design Alan Dye, who oversees emoji design, told the Emojipedia blog.
Each year, they hold the World Emoji Awards in which the public is invited to vote on categories such as Best New Emoji, Most Anticipated Emoji, Excellence in Emoji Use and Emoji of the Year. Winners will be announced at 3.20pm ET on World Emoji Day.
Emoji were invented in 1999 for Japanese mobile phones by Shigetaka Kurita. In the age of instant messaging and social media, they have blossomed as a means of communication.
Emojipedia says there are 2,823 emoji in the Unicode Standard as of June 2018. There are 5 billion emoji sent every single day on Facebook Messenger.
There is even an anthem written and produced by the musician Jonathan Mann. Why? Who knows. But here it is.