Happy World Press Freedom Day, Says Secretary of State Who Doesn't Seem to Care for Journalists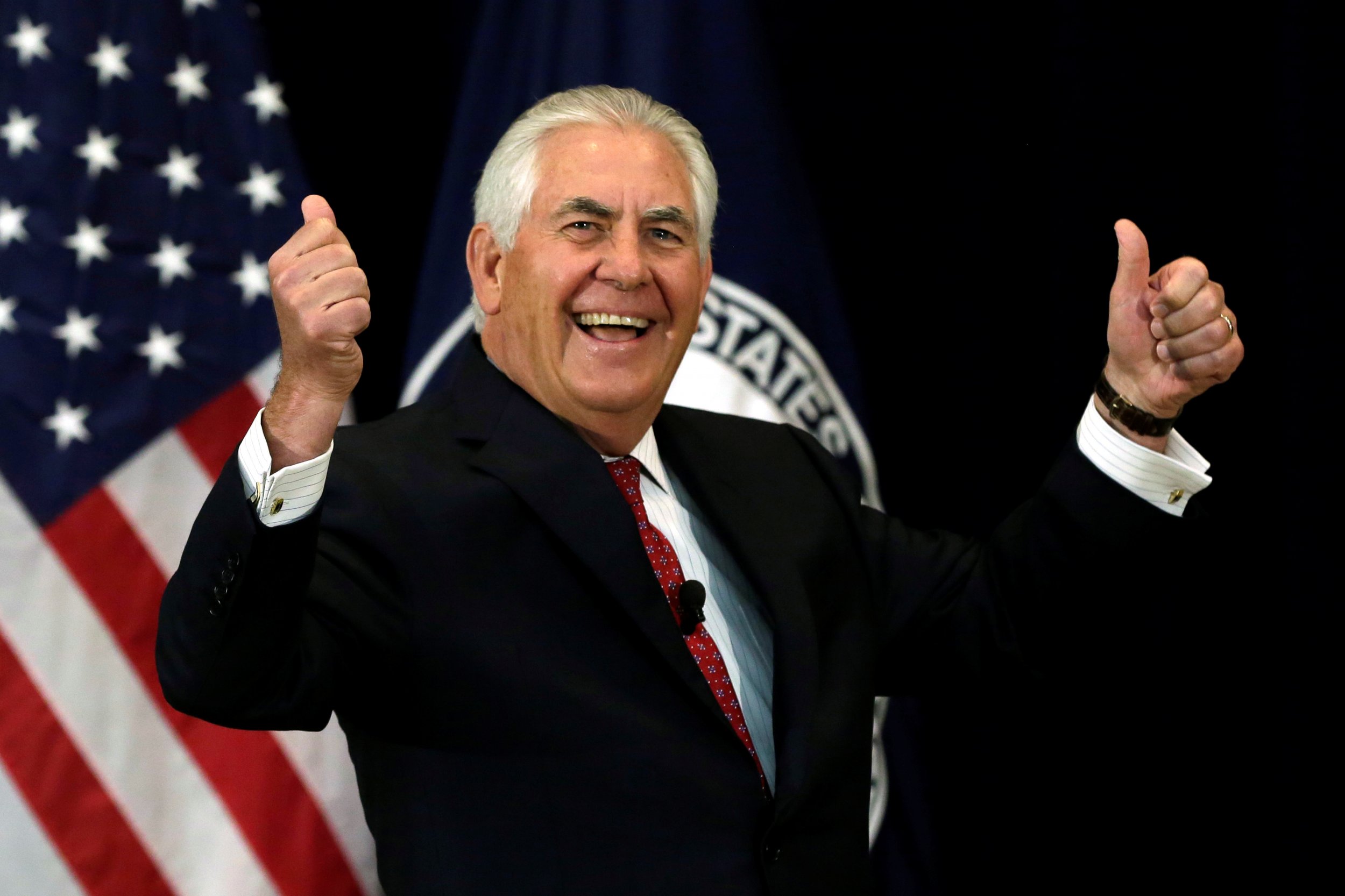 Secretary of State Rex Tillerson would like to wish journalists a happy World Press Freedom Day. He also might not want them to hang around for too long.
"We reaffirm our commitment to promoting the fundamental principles of a free press around the world," Tillerson said in a statement Wednesday about the United Nations holiday. "We honor those men and women who work tirelessly, often at great personal risk, to tell the stories we would not otherwise hear. They are the guardians of democratic values and ideals."
The statement from Tillerson even noted that the State Department goes out its way to help journalists and journalism.
"The U.S. Department of State offers development programs and exchanges for media professionals, supports the free flow of information and ideas on the internet, and provides the tools and resources needed to keep journalists safe," the statement read. "Ethical and transparent media coverage is foundational to free and open societies. It promotes accountability and sparks public debate."
The statement was issued after Tillerson and his State Department has broken with some traditional norms that help the press to cover the secretary's comings and goings. He's ditched his press pool on trips to Beijing and Moscow, and held an unscheduled meeting with Russian President Vladimir Putin without reporters present.
"There is just an attempt, and it's successful, to shut down not just me but The New York Times, The Washington Post, Agence France-Presse, CNN. I mean, we're all just shut out," MSNBC's Andrea Mitchell said on a Politico podcast about Tillerson. "You should not be flying into Beijing without a press corps. You should not be going to Moscow without the press corps. It's wrong."
Tillerson, a former Exxon CEO, was nominated to be part of an administration that views the press as the enemy. President Donald Trump regularly calls mainstream outlets fake news and rails against stories he doesn't like. The president's team even just attempted to place an advertisement on CNN that called the mainstream media fake news.
"You're the opposition party. Not the Democratic Party. You're the opposition party. The media's the opposition party," chief White House strategist Steve Bannon said in an interview shortly after inauguration.
That was a sign of things to come. Just this past weekend, Trump's chief of staff, Reince Priebus, floated removing press protections to better crack down on the media. The administration could be looking for a way to allow Trump to sue journalists. "I think it's something that we've looked at," Priebus told ABC News. "How that gets executed or whether that goes anywhere is a different story."