Harambe the Gorilla: Activists Slam Prosecutor's Decision Not to Charge Mother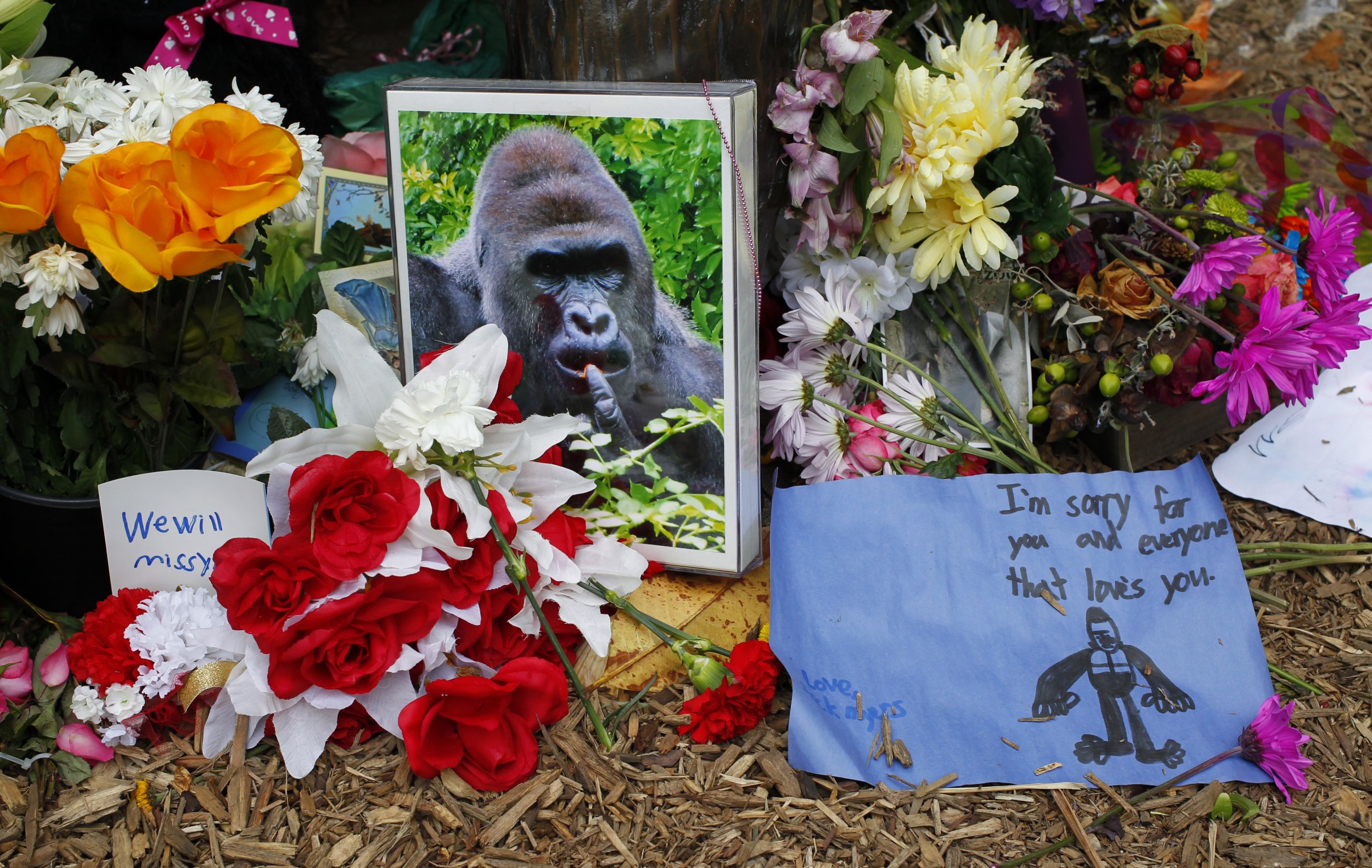 Animal rights activists have criticized a prosecutor's decision not to charge the mother of a child who fell into the gorilla exhibit at Cincinnati Zoo.
A three-year-old boy fell into the enclosure with Harambe ,a 17-year-old western lowland gorilla weighing 450lbs (204 kilograms), on May 28, sparking panic among his family and horrified onlookers. Zoo staff shot Harambe dead after failing to coax him out of the enclosure and determining that the child's life was in immediate danger.
Hamilton county prosecutor Joe Deters said on Monday that the mother was looking after three other children when the boy "just scampered off" and that a visit by children's services to the family home had found an impressive environment, AP reported on Monday. In a statement, the family said the decision was "one more step in allowing us to put this tragic episode behind us and return to our normal family life."
The Justice for Harambe group—which has received more than 160,000 likes on Facebook— said it was "extremely saddened and angry" with the prosecutor's decision not to charge the mother, who has been identified as Michelle Gregg, 32, with child endangerment. "Michelle Gregg will have to live with her choices for the rest of her life," said the group in a Facebook post.
After climbing the 3-foot (1 meter) outer barrier, the boy fell 15 feet (4.6 meters) into a shallow moat in Harambe's enclosure. Harambe dragged the boy around the enclosure for approximately 10 minutes before a special response team killed the gorilla.
The incident sparked an outcry among animal rights groups, with one group called Stop Animal Exploitation Now filing a negligence complaint against the zoo with the U.S. Department of Agriculture, seeking the maximum penalty of $10,000. Many social media users also launched vicious attacks against the boy's mother, and Cincinnati police said they would advise the mother about the threatening language used in some posts.
The zoo plans to reopen its Gorilla World exhibit on Tuesday. The exhibit opened in 1978 and there have been no previous breaches of the barrier, but a zoo spokeswoman said that the barrier would be made higher and reinforced to prevent future incidents.