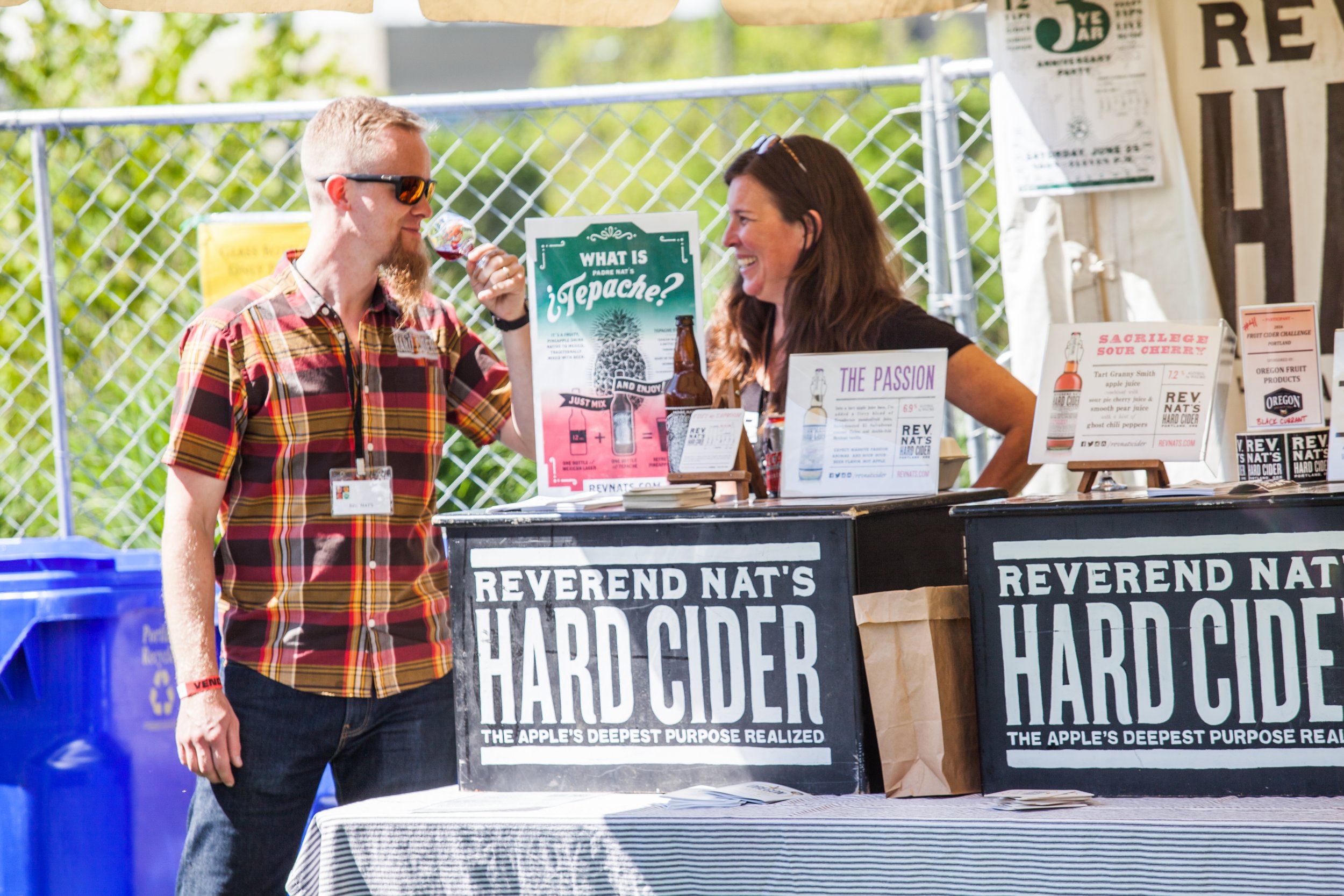 Even with a company only three years old, Colin Schilling counted himself among the old-timers among some 60 vendors at the "Northwest Cider Summit" this weekend in Portland, Ore. His family has for more than a century been in the spice business—A. Schilling & Company merged with McCormick & Company in 1946 but kept producing spices under the family name throughout the remainder of the century.
On the side, though, Schilling and his parents and grandparents have been making hard cider since the 1970s, in Washington State. And a few years ago, Schilling decided to move into the rapidly expanding craft cider industry.
"I knew I wanted to start my own company," he told Newsweek. "I made my first batch at 14. When cider started to pick up, my basement was covered in cider bottles."
Cider isn't just "picking up," it's booming. Schilling's company now sells its offerings in 23 states, and any decent grocer now carries a dozen or more choices. Cider sales tripled between 2011 and 2013, and the number of new players and options have exploded. Schilling had a coffee-flavored "nitro" cider on tap this weekend, along with another flavored with lemongrass and agave. At other booths, cider makers offered hop-steeped creations, cider aged in rye barrels, and fruit infusions.
"We haven't even seen yet all the different variations that are possible," Justin Skinnell, vice president of operations at Apple Outlaw, an Oregon cider maker founded in 2013. "It's booming."
Hard cider fizzled with prohibition, then reappeared for a "blip" in the 1990s before losing steam again. Angry Orchard, perhaps America's best-known offering, launched in 2012, and its cider caught fire. Now, the experiments are seemingly endless.
"Angry Orchard definitely built the industry for us," Schilling said. "But now the craft guys are coming in and taking that market share."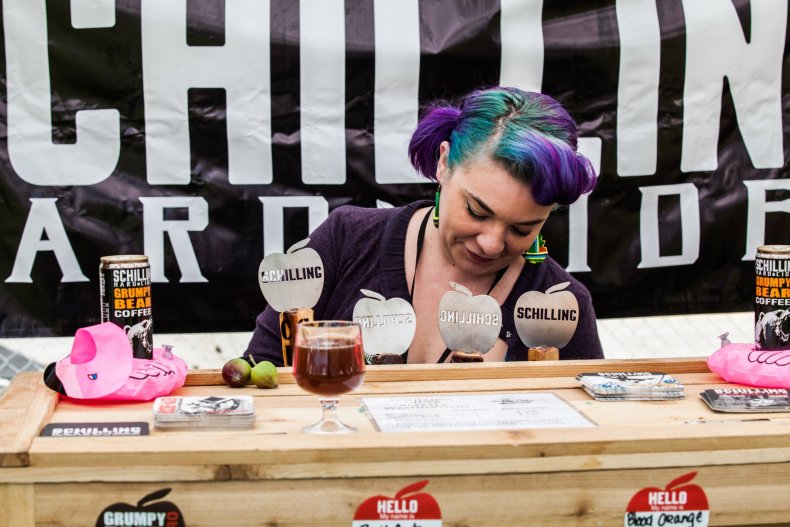 One of the earliest craft cider makers in the Pacific Northwest is "Reverend" Nat West, whose slogan is "The Apple's Deepest Purpose Realized." He means that. "You're an apple on a tree. What do you want to be when you grow up?" he said. "Applesauce? In a kid's lunchbox, that gets thrown away? Or would you rather be in a cider?"
The challenge now is how to figure what the customer wants next. "It's changing so far," West told Newsweek. "There are people who would consider what we do against the rules, travesties. But the market is definitely getting heavier and more saturated," which means cider makers are going to have to be creative to stand out.
Cider is growing as a category of craft brewing, says Alan Shapiro, a cider maker who helped organize the summit, which began in Seattle in 2010. Back then, there were only a handful of cider companies in the region. Now, there are dozens. "It's getting crowded," Shapiro says, "but cider as a category is still only about 1 percent of the total beer volume sold in America. In England, it's more like 14 percent."