'Hard Knocks' 2019 Schedule: When Is Episode 2, How to Watch, Live Stream HBO Series
Before the new season of Hard Knocks began on Tuesday night, many considered the Oakland Raiders as tailor-made for HBO's behind-the-scenes training camp show. If the first episode is anything to go by, those beliefs have not only been upheld but strengthened as the Raiders lived up to expectations.
From star wide receiver Antonio Brown arriving into camp by riding a hot air balloon to head coach Jon Gruden making his disdain for dreamers abundantly clear, and a couple of rookies with intriguing personalities, there was a lot to unpack in the premiere.
If that has whet your appetite, here's everything you need to know about the second episode of the series.
When is the next 'Hard Knocks' episode?
The second episode of the new season of Hard Knocks will air at 10 p.m. ET on Tuesday, August 13 on HBO.
An hour-long episode will air each week on Tuesday at the same time, culminating in the season finale on September 3. The Raiders open their NFL campaign six days later against the Denver Broncos.
Where can I watch Hard Knocks?
Hard Knocks will be available on HBO, HBO on Demand, HBO NOW, HBO GO and HBO partner streaming platforms.
Why has HBO chosen the Raiders?
Because of NFL regulations, teams are exempt from consideration if they have played in the postseason in the past two years or have been the focus of the series in the previous decade. Teams who have a first-year coach are also not considered.
That left HBO with just five franchises to choose from —the Oakland Raiders, New York Giants, San Francisco 49ers, Detroit Lions and the Washington Redskins.
So far, it looks as though HBO has backed a winner.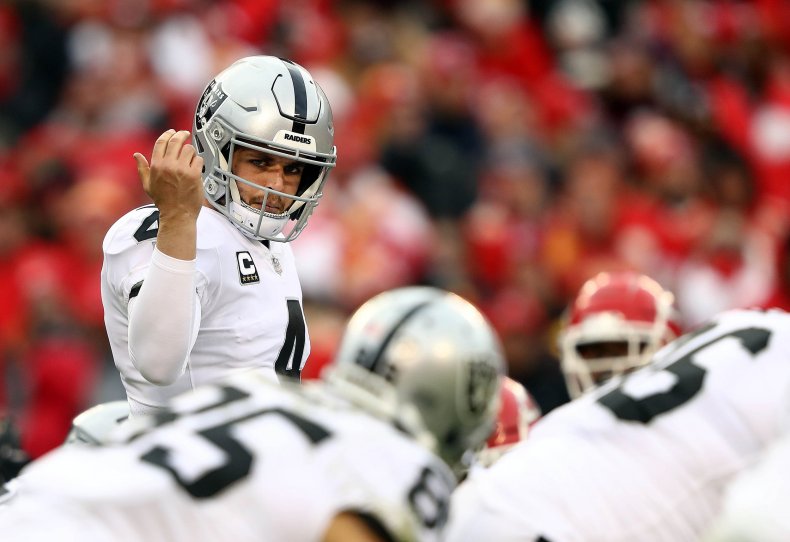 What did we learn from Episode 1?
Well, quite a lot actually. First and foremost that Raiders head coach Jon Gruden doesn't tolerate dreams and dreamers even less so.
"I'm really not into dreams anymore, OK? I'm into nightmares," the 55-year-old told his players in one of the opening sequences. "You guys with me on that? You've got to end somebody's dream. You gotta take their job. You gotta take their heart."
Aside from his oneiric preferences, Gruden was at pains to explain his team can't and won't carry passengers.
"We haven't seen [Ronald] Ollie do anything," he said as he explained his decision to cut the undrafted rookie. "We need to get something done here. We're in the business of getting better. Ollie didn't participate much when he did."
Antonio Brown's foot ailment also got a lot of attention as did his blossoming relationship with quarterback Derek Carr.
Rookie safety Johnathan Abram, meanwhile, stole the show with a lengthy debate on how to correctly pronounce the word "salmon" and tackling teammates who were not wearing pads.
Needless to say, the latter didn't particularly please Gruden. "He's hitting too many of our guys in shorts," the Raiders head coach said. "He even hit some coaches the other day by accident."