Missouri GOP Candidate Claimed 'Gay Lifestyle' More Dangerous Than Smoking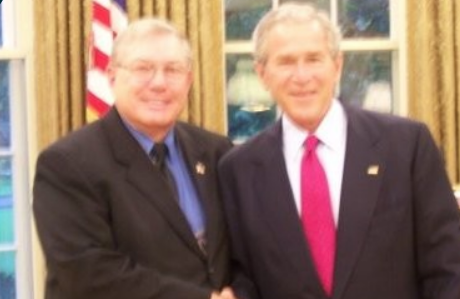 A Missouri Republican seeking a House of Representatives seat has a history of making homophobic remarks, including in a 2012 newspaper ad in which he said being gay is more deadly than smoking.
Hardy Billington, 65, of Poplar Bluff, took out the Daily American Republic advertisement in support of a proposed state law known as the "don't say gay" bill. The legislation, which attempted to curb classroom discussions of homosexuality, failed. But six years earlier, Billington made his anti-gay stance known when he published a book titled The Election by Faith in '04, blasting a Massachusetts court decision allowing same-sex marriage. The southeastern Missouri candidate for this year's House race has a large financial advantage over his Democratic opponent in a county where four-fifths of voters cast ballots for President Donald Trump in 2016.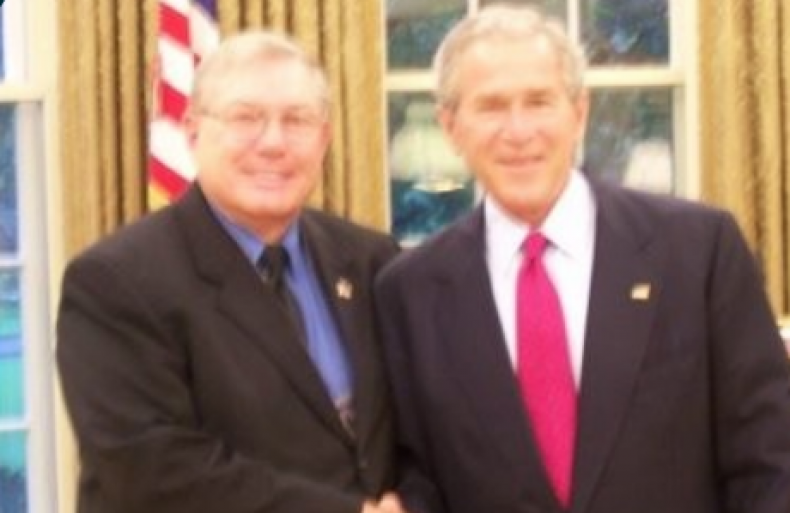 Billington's 2012 newspaper advertisement warned that homosexuals need "tough love" and direction to avoid potentially harmful life choices.
"We are encouraging and affirming individuals into the 'gay' lifestyle. If you truly love someone, you would steer them away from self-destructive behaviors, shouldn't you? Homosexuals need our tough love, not blind love," he wrote.
Billington pointed to "study after study" showing that being gay cuts life expectancy by nearly three decades. The newspaper noted alongside the ad that Billington and other politicians had tied "outdated" HIV studies to the cancer risks of smoking in order to show the "gay lifestyle" was more dangerous for one's health.
Billington is running unopposed in the upcoming August 7 Republican primary election and is set to face unopposed Democratic challenger Robert Smith as they vie for Representative Todd Richardson's District 152 seat in the November midterms. He previously lost the GOP primary race against Richardson in August 2010, but Richardson cannot run again due to term limits, the St. Louis Post-Dispatch first reported.
Smith, 68, is a former circuit judge and Butler County prosecutor. He told The Advocate he only signed up to run because he couldn't let Billington win unopposed. "I've known Hardy for 30 years, and I knew he had published those ads," he said. "I don't think it's right to discriminate against people because of who they are."
Billington's campaign treasurer, Thomas W. Graham Jr., told the Post-Dispatch: "He's not afraid to let anybody know that that's his position, his personal conviction. That doesn't mean that he has any animosity towards somebody that doesn't hold that conviction."
Billington, a retired small business owner, published a 2006 book that detailed his prayers to God to help re-elect President George W. Bush as well as venting his "outrage" at the legalization of same-sex marriage. Much of the book builds up to Bush's campaign appearance in the small Missouri town.