Photos: How the Harlem Globetrotters Changed the World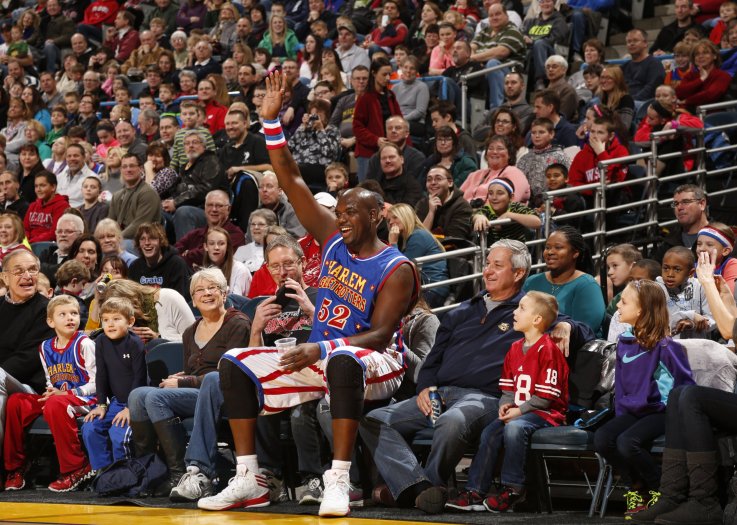 The Harlem Globetrotters have had a tremendous impact on the world both on and off the court, Scott Johnson writes for Newsweek. In 1926, Abe Saperstein formed an African-American basketball team that became known as the Harlem Globetrotters. Little did Saperstein know that when the team hit the floor for their first road game in Hinckley, Illinois, on Jan. 7, 1927, an evolution of basketball and the black athlete began.
The team has showcased its iconic talents before over 144 million fans in 122 countries and territories on six continents in their 91-year history, often breaking down cultural and societal barriers while providing fans with their first-ever basketball experience. Not only did the Globetrotters break the color barrier in the NBA, they also broke the gender barrier in pro hoops when Olympic Gold Medalist Lynette Woodard joined the team in 1985, becoming the first female to ever play on a men's pro basketball team and helping to pave the way for the WNBA.
The Globetrotters were so popular in the 1940s that the fledgling NBA would often book the Globetrotters as the first game of a doubleheader, in the hopes of attracting more fans. Trouble was, once the Globetrotters left the floor, so did most of the fans, leaving the subsequent NBA game sparsely attended.
Scott Johnson is a chief correspondent for the Harlem Globetrotters.