Every New Actor Joining 'Harlem' Season 2 and Where You've Seen Cast Before
A few new faces have joined the cast of Prime Video comedy Harlem for the show's second season.
The show, which returned on February 3, follows four girlfriends living in Harlem, New York City, with Meagan Good, Grace Byers, Jerrie Johnson and Shoniqua Shandai leading the cast.
Season 2 of Harlem sees Camille, played by Good, having to figure out how to put the pieces back together after blowing up her career and disrupting her love life in the first installment, while Tye, played by Johnson, considers her own future.
Elsewhere Quinn, played by Byers, is set to go on a journey of self-discovery, while Angie, played by Shandai, will see her career take a promising turn.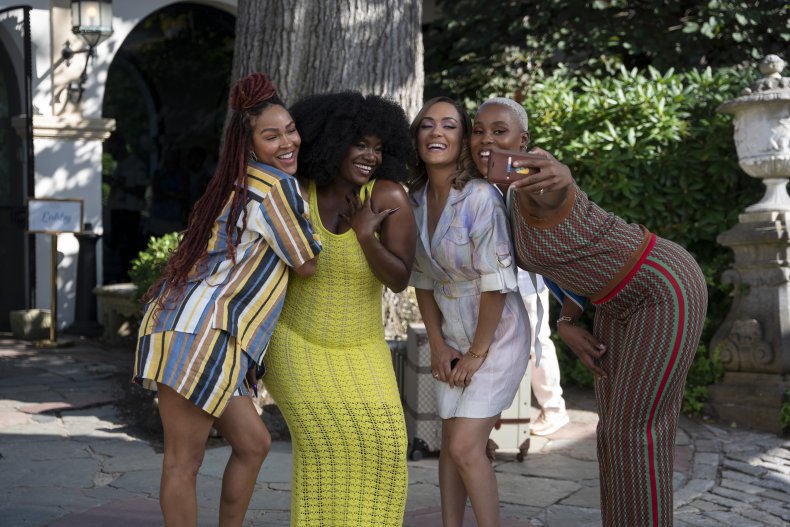 As well as the core four women, Harlem Season 2 sees the addition of a batch of new characters.
Newsweek has everything you need to know about the new, and familiar faces, hitting our screens for the second season of Harlem.
New Cast Joining 'Harlem' for Season 2
In recurring roles are the following:
Rachel True
Rachel True, who fans may recognize from The Craft, joins the cast as Aimee, an "earthy, ethereal owner of a plant shop in Harlem," who strikes up an unlikely friendship with Tye.
Courtnee Carter
Charmed star Courtnee Carter plays Zoe, described as a "confident player who has a reputation for leaving a trail of broken hearts."
Luke Forbes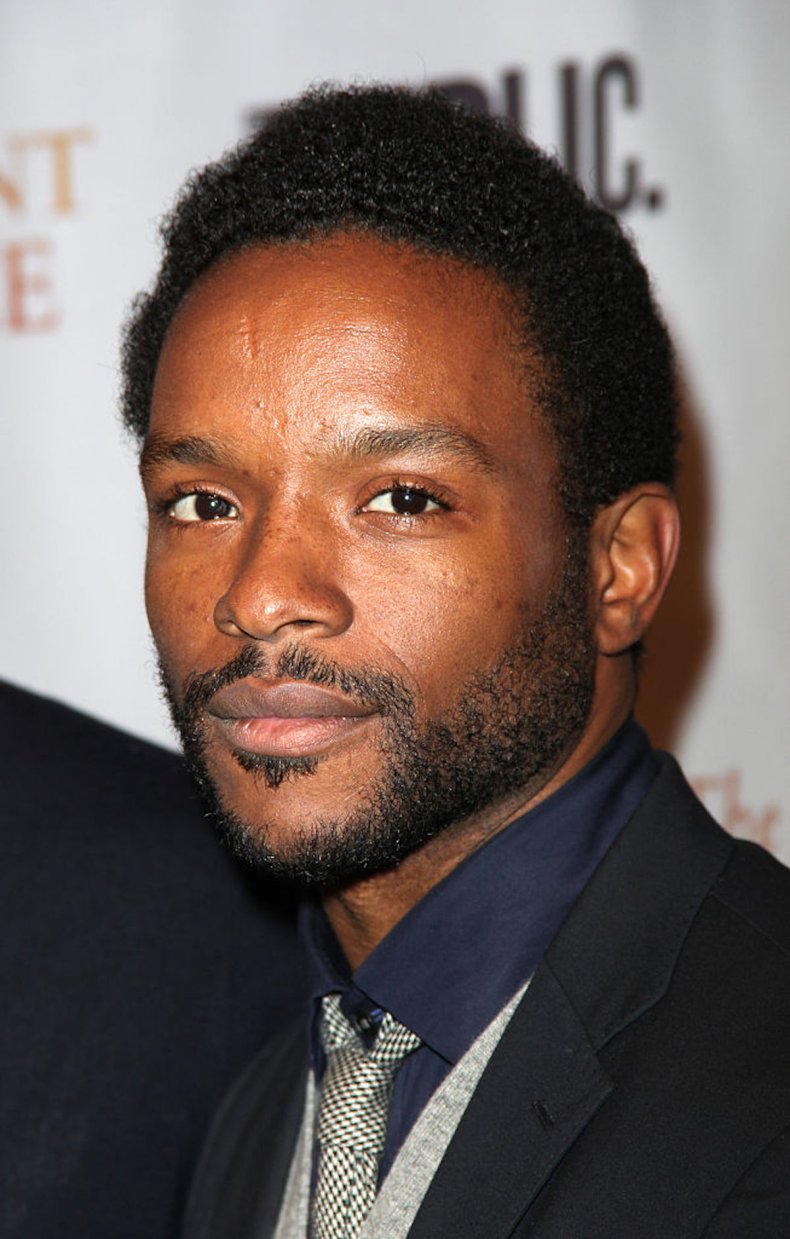 S.W.A.T's Luke Forbes portrays Michael, a "handsome and professional" real estate agent in New York that Quinn's mom Patricia, played by Jasmine Guy, tries to set Quinn up with.
In guest star roles we have:
Rick Fox
Former professional basketball player Rick Fox takes on the role of Phil, Quinn's doting father. He is described as "an affluent man who is delighted when his daughter joins him for a game of golf on his birthday."
Sherri Shepherd
Talk-show host Sherri Shepherd joins the cast as Sonya, Angie's "boisterous, loving mother" who is her biggest fan and cheerleader.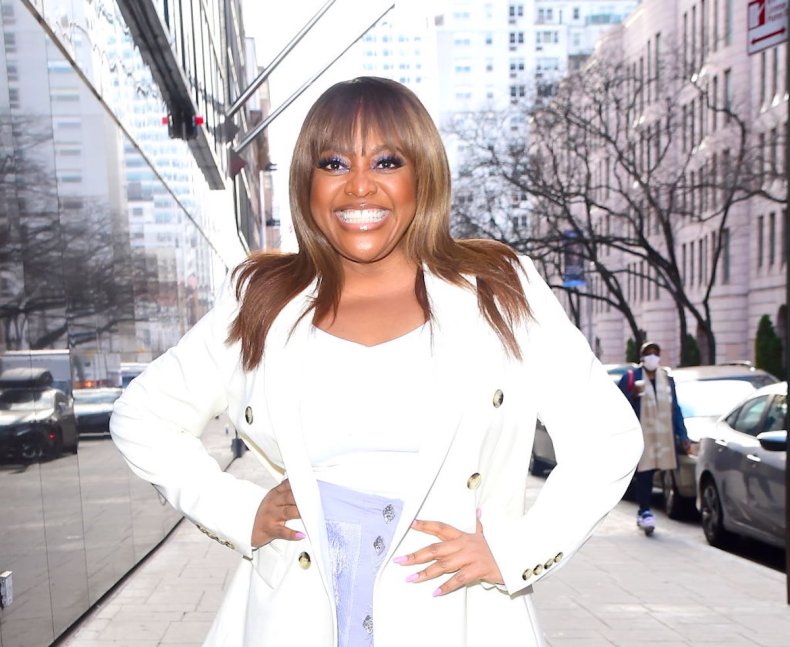 Countess Vaughn
The Parkers star Countess Vaughn plays herself in a vision that visits Angie, when the latter replaces Vaughn in a Hallmark Christmas Movie.
Lil Rel Howery
Angie's family is set to expand even more as Lil Rel Howery, whom fans may recognize from Netflix movie Bird Box, plays Freddie, Angie's stepbrother. He is described as "a high-spirited, supportive guy, who is delighted to see" his sister.
Returning 'Harlem' Cast
Meagan Good as Camille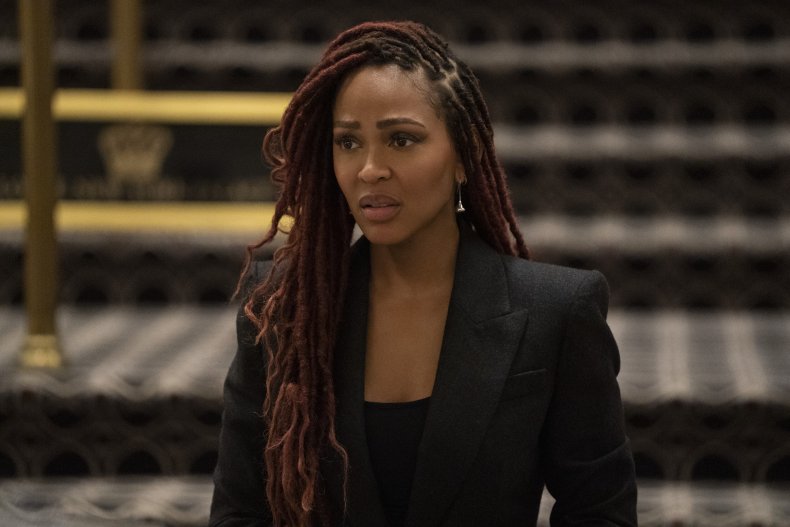 Good appeared in comedy sequel Anchorman 2: The Legend Continues, and has also starred in major roles in Think Like a Man and Stomp the Yard. She will reprise her role as Super Hero Darla in the upcoming sequel Shazam! Fury of the Gods.
Grace Byers as Quinn
Byers is perhaps best known for playing Anika Calhoun in drama Empire. She has also starred in off-Broadway productions of Rent and Venus Flytrap: A Femme Noir Mystery.
Jerrie Johnson as Tye
Johnson made their TV debut in Good Trouble and starred in the 2021 movie Mother's Milk.
Shoniqua Shandai as Angie
Shandai is an actress whose credits include Zola Jumped In, Bodied and Miss Arizona.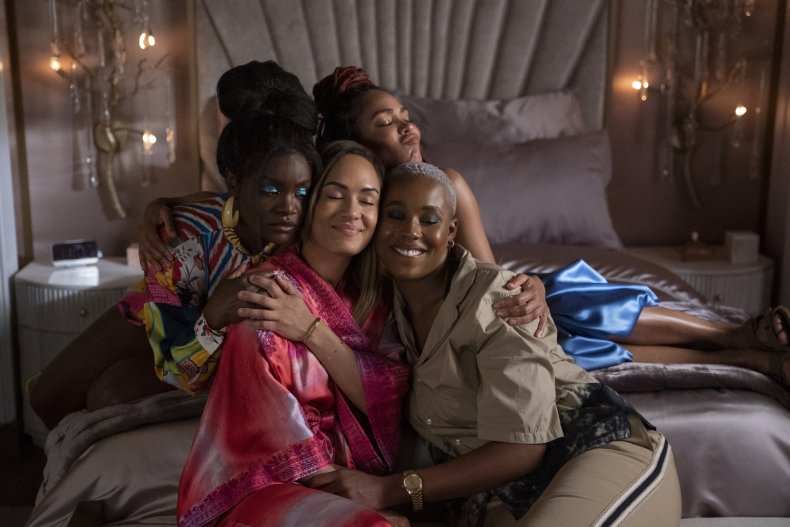 Tyler Lepley is back on Harlem as Ian, Camille's ex-boyfriend, while Sullivan Jones reprises his role as Jameson Royce. Whoopi Goldberg also returns as Dr. Elise Pruitt.
Harlem Season 2 is produced by Amazon Studios and Universal Television, in association with Paper Kite Productions.
In addition to creator, writer, and executive producer Tracy Oliver, Paper Kite's Amy Poehler, and Kim Lessing serve as executive producers, alongside Dave Becky, Britt Matt, Scott King, Linda Mendoza, Pharrell Williams and Mimi Valdés.
Seasons 1 and 2 of Harlem are available now on Prime Video.