'Harley Quinn' Voice Cast: Who Voices the Characters in the DC Universe Show?
Move over Margot Robbie, there is a new Harley Quinn in town. Kaley Cuoco, star of The Big Bang Theory, leads the cast of Harley Quinn, DC Universe's new take on the Batman villain, which releases on November 29.
Lake Bell, Jason Alexander and Christopher Meloni are among the voice actors playing supporting characters in this new R-rated take on the character, also featuring some of the Batman world's most famous characters.
Who voices the characters in Harley Quinn on DC Universe?
Harley Quinn - Kaley Cuoco
Taking a departure from Penny in The Big Bang Theory, Kaley Cuoco plays the maniac with the mallet Batman villain. Speaking to Metro about the moment when Cuoco agreed to take the role, co-creator Jusin Halpern said: "'The first line that Harley says in the show is, 'Listen up, you pieces of shit', and I think from that first line, Kaley was like, 'Okay, I'm on board.'"
Poison Ivy - Lake Bell
Bless This Mess and It's Complicated's Lake Bell, who has also provided voices on Bojack Horseman, Spider-Man: Into the Spider-Verse and The Secret Life of Pets 2, plays Harley's best friend Pamela Isley, the sarcastic controller of all plant life better known as Poison Ivy.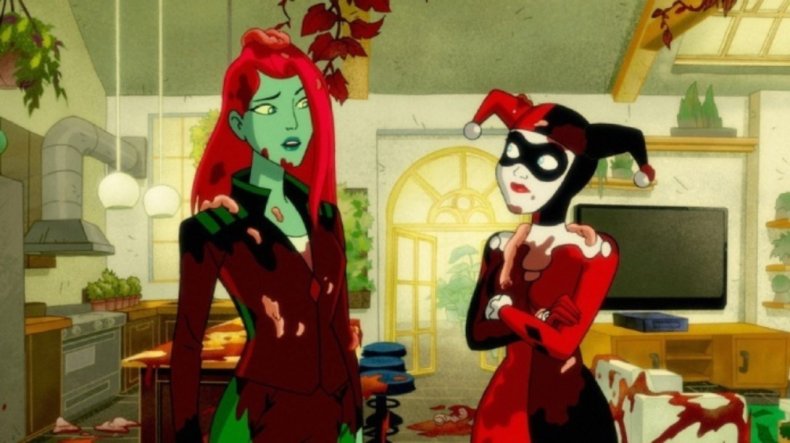 Batman - Diedrich Bader
Following actors like Christian Bale, George Clooney and Ben Affleck into the role of the caped crusader is Diedrich Bader, star of Veep and American Housewife who has voiced characters in Bojack Horseman, Batman: Red Son (where he played Lex Luthor) and Tangled: The Series⁠—and previously played Batman in Batman: The Brave and the Bold.
Joker - Alan Tudyk
Suicide Squad may have seen Harley and Joker very much in love, but in this new series she begins by breaking up with her clownish companion, voiced by Alan Tudyk of Firefly, Tucker & Dale vs. Evil and Batman: The Brave and the Bold, where he voiced The Flash. The voice actor also voices Clayface in the new DC Universe cartoon.
Superman - James Wolk
Fresh from her break-up with Joker, Harley sets out to prove she is a supervillain in her own right to Batman and Superman, with the latter brought to life by James Wolk of Mad Men, Watchmen and Goliath.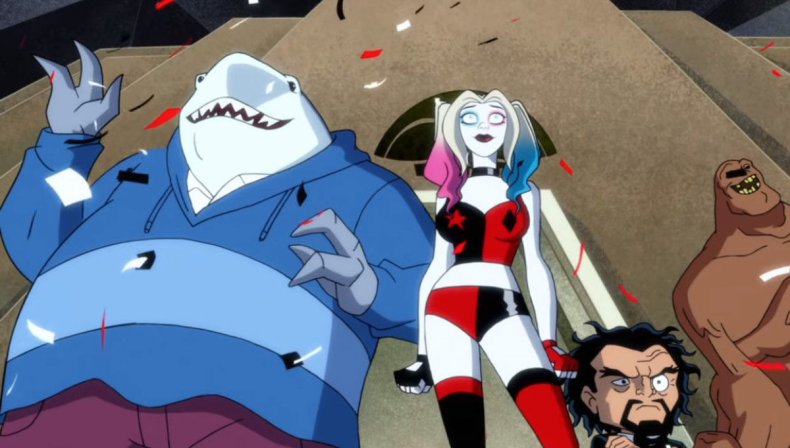 Jim Gordon - Christopher Meloni
James Gordon has been played by everyone from Bryan Cranston to Gotham's Ben McKenize, but the latest actor to play the police commissioner is Christopher Meloni, a Wet Hot American Summer alum (where he starred alongside Harley Quinn cast member Lake Bell), he is probably best known for his role on Law & Order: Special Victims' Unit. He plays a Commissioner Gordon heavily affected by PTSD.
Sy Borgman - Jason Alexander
Sy Borgman (also known as Sy-Borg) is Harley's half-robot one-time roommate, portrayed by Seinfeld's Jason Alexander.
Riddler - Jim Rash
Community star and Oscar winner (for the script of George Clooney movie The Descendants) Jim Rash plays the puzzle-obsessed Edward Nigma, best known by his villainous alter ego the Riddler.
Wonder Woman - Vanessa Marshall
Voice actress Vanessa Marshall has voiced Princess Diana of Themyscira four previous times, playing her in Justice League: Crisis on Two Earths, Justice League: The Flashpoint Paradox, Superman: Red Son and video game Infinite Crisis.
Queen of Fables - Wanda Sykes
Wanda Sykes, the stand-up comedian and star of Black-ish and Bad Moms, plays the Queen of Fables, a sorceress from another dimension best known for turning Manhattan into an enchanted forest.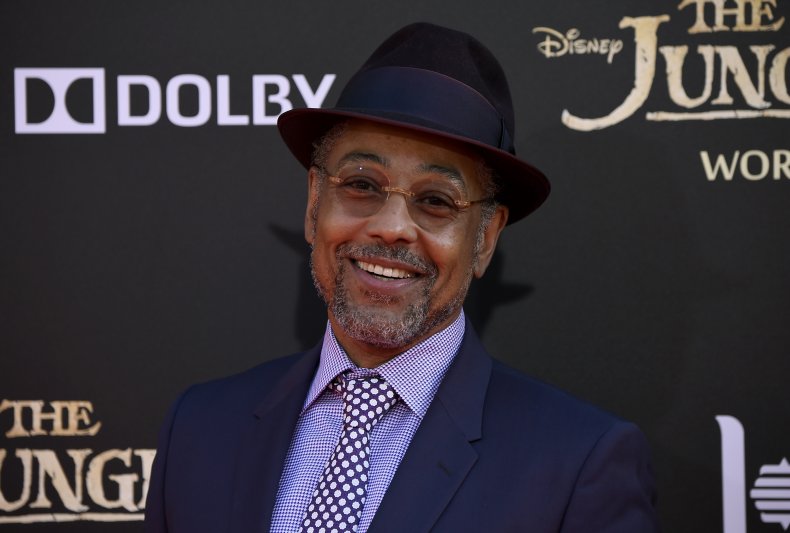 Also starring
The series also features an array of other Batman heroes and villains. Breaking Bad star Giancarlo Esposito, for example, plays Lex Luthor, stand-up comedian James Adomian plays Bane, and Blade's Sanaa Lathan is Catwoman.
Other characters who make an appearance in the DC Universe series include King Shark (played by Ron Funches), Scarecrow (Rahul Kohli) and Doctor Psycho, played by Veep's Tony Hale, who most recently took on the voice role of Forky in Toy Story 4.
Harley Quinn is streaming now on DC Universe.