'Harley Quinn' Streaming: How to Watch the DC Universe TV Show Online
Harley Quinn may not be back in cinemas until Birds of Prey is released in February 2020, but DC Universe's new animated series featuring the character (voiced by Kaley Cuoco) is being released on the streaming service in November to tide fans over.
Harley Quinn will be released on the morning of November 29 for the streaming DC Universe. For now, the animated show is a DC Universe exclusive, meaning that the series is currently only available in the U.S.
DC has not announced what streaming services in other countries may pick up Harley Quinn. In the U.K., however, its Titans series went to Netflix, while Swamp Thing is streaming now on Amazon Prime Video, meaning that either of these streamers could get the show in the coming months.
For now, however, only U.S. fans can stream Harley Quinn. Those wishing to do that can subscribe to a seven-day free trial of the service, after which time DC Universe costs $7.99 a month or $74.99 a month. Episodes of Harley Quinn will stream weekly, but the service has a number of other shows available including Titans, Swamp Thing, Doom Patrol and classic animations and movies starring Batman and Superman.
The streaming service is available in the U.S. on iOS and Android devices, Macs and PCs, as well as Roku, Apple TV, Amazon Fire TV, Android TV and Chromecast. DC Universe also allows users to download episodes of shows including Harley Quinn for offline viewing.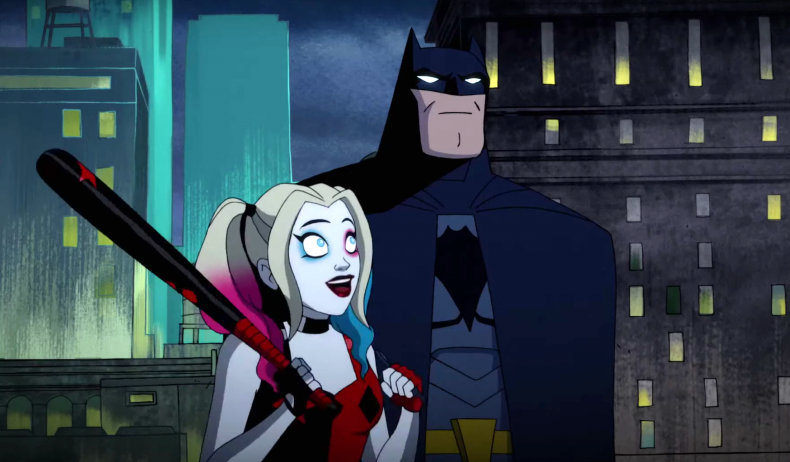 The new Harley Quinn animation from DC Comics is an R-rated cartoon, with The Big Bang Theory's Kaley Cuoco as the hammer-wielding wisecracker alongside a whole host of classic Batman heroes and villains. Lake Bell of Bless This Mess, for example, is Poison Ivy, while American Housewife's Diedrich Bader plays the caped crusader, Community's Jim Rash is the Riddler, while Law and Order: SVU's Christopher Meloni is Jim Gordon. Other characters, meanwhile, are voiced by Wanda Sykes, Tony Hale and Jason Alexander.
Series co-creator Patrick Schumacker told CBR: "we pitched the show as 'Mary Tyler Moore, if she were a killer.' In the first season, as Harley's trying to rise through the ranks of the criminal underworld in Gotham, it's like Mary Tyler Moore, a girl doing it by herself in the big city kind of thing."
Harley Quinn is released on DC Universe on November 29.