Harnessing IoT Solutions for Workplace Safety
Smart technology has the potential to connect and protect our communities at the same time.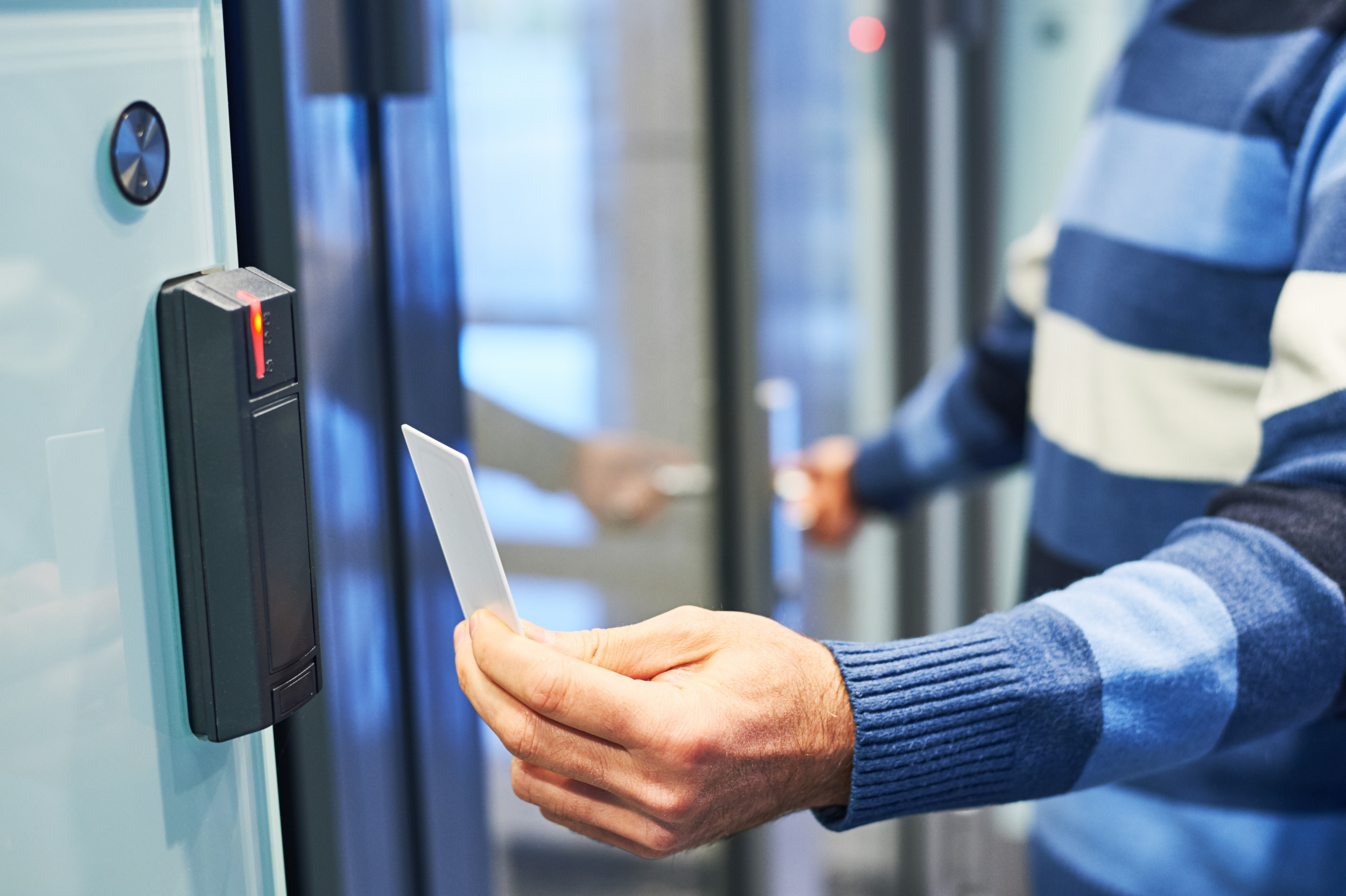 In this unprecedented era of COVID-19, public health measures such as social distancing have forced business closures for months on end, and the long-term plan for businesses to reopen in their full capacities is still unknown. Large corporations like Apple and Google have extended their work-from-home policies, and companies like Twitter have gone even further by encouraging working from home indefinitely. Many other enterprises and small to mid-sized businesses are restarting on-site operations, with some essential businesses never having shut down in the first place. In each scenario, I believe technology is the solution to ensure proper safety of employees and to optimize business operations to make up for lost time.
As businesses resume in-person office operations, it's important they establish a safe and secure environment so that employees can build trust and feel comfortable enough to be their most productive selves. Moreover, to ensure complete safety, businesses should look to smart technology, which can connect and protect our communities at the same time.
According to a survey by JUST Capital, in partnership with The Harris Poll, three-quarters of participants said they want large companies to "prioritize the health and safety of people, even if it means taking a more cautious approach to reopening." This is especially important as states like Wisconsin recently reported that approximately 40% of all COVID-19 cases stemmed from work settings.
So, what does a safe and secure workplace look like today? Solutions that promote healthy workspaces are being developed as end-to-end technology applications that can locate, detect and monitor vital data wirelessly and more securely than alternates leveraging Wi-Fi or cellphone data. Internet of Things (IoT)-oriented solutions driven by low-power wide-area networks (LPWAN) can positively impact several areas of any workplace, from boosting facility hygiene and proximity sensing to limiting the spread of infections through contact tracing. We offer IoT solutions for the workplace at Semtech, and based on what I've seen recently, the following are specific types of applications that I think will be critical for business leaders to consider as they make plans to move back into the office.
Connected Solutions For a Safe Return to the Office
The way I see it, smart building solutions that enable predictive cleaning will be instrumental in constantly maintaining workplace cleanliness. Enormous amounts of data on usage and occupancy can be processed with the help of technology to create a customized cleaning model that is relatively low in cost. Touchless sensors, automated tools and alerts can also help protect employees without spreading the virus within the workplace.
Another aspect of workplace safety that has been revolutionized by IoT is contact tracing. Smart contact tracing wearables, as well as proximity sensing devices, are being developed to track COVID-19 infections. While there have been mixed reviews about the benefits of contact tracing, based on what I'm seeing, wearables are proving to be more effective and secure when compared to smartphone-based applications. If an employee tests positive for the virus, the device can keep an eye on, monitor and share alerts about the potential exposure of other colleagues in nearby work locations without the security risks associated with using an employee's personal device.
To ensure proper social distancing is sustained, closed campuses and indoor facilities will need to consider monitoring and maintaining low populations by installing smart sensors for insightful monitoring, alerting authorities in real time when maximum thresholds are reached. Anonymous density control will likely be a key piece of workplace infrastructure to adhere to new sanitation norms that curb the spread of COVID-19.
Companies back in business today and in the near future will not only need to physically monitor their staff numbers but also account for any visiting guests, vendors or additional labor required to continue operations. Automated tools can be implemented and deployed to ensure tasks like signing in and temperature monitoring are executed electronically with minimal or no contact.
In the event of a positive diagnosis of COVID-19, colleagues in contact with the person who tested positive can be notified with critical data. Using IoT-powered wireless technologies with LPWAN diminishes serious security problems associated with Wi-Fi and other cellphone data technologies due to key features such as end-to-end encryption and multi-layer protection.
Commercial buildings are also determining proper ventilation and air filtration techniques to prevent COVID-19 from spreading indoors, as individuals spending extended periods in crowded, poorly ventilated rooms could be at an increased risk. Smart building solutions are commonly available to monitor, measure and regulate the air quality of each room. These IoT sensors can detect and provide alerts in the case of unbalanced carbon dioxide levels.
Businesses of all types and in all regions globally will sooner rather than later need to navigate through the difficult process of reopening and progressing after the pandemic, and I believe smart technology will serve as the foundation for rebuilding employee trust, operational flow and business revenue. New levels of innovative safety measures that collect valuable data and provide intelligent insights securely can bolster businesses and the economy at large as we enter the next phase of recovery. Wireless IoT technology is likely to become essential to create public safety solutions for businesses presented with unprecedented challenges related to workplace safety.