Harriet Tubman's $20 Bill in the Works Again Under Biden Administration
The U.S. Treasury Department will resume efforts to put Harriet Tubman on the front of the $20 bill, said White House press secretary Jen Psaki during a press conference on Monday.
Psaki added that they are "exploring ways to speed up" the process.
"It's important our notes reflect the history and diversity of our country, and the image of Harriet Tubman—a role model for leadership and participation in our democracy—gracing the new $20 note would reflect that," said the Treasury Department in an emailed statement to Newsweek.
Tubman is celebrated for her work as a 19th-century abolitionist and political activist who rescued hundreds of enslaved people using a network of safe houses called the Underground Railroad.
The decision to redesign the $20 bill was first announced in April 2016 by then–Treasure Secretary Jack Lew as part of an initiative under the Obama administration to feature a woman on a U.S. note for the first time in more than a century.
"Based on this input, I have directed the Bureau of Engraving and Printing to accelerate plans for the redesign of the $20, $10 and $5 notes," Lew said in the April 2016 announcement.
"We already have begun work on initial concepts for each note, which will continue this year," Lew added. "We anticipate that final concept designs for the new $20, $10 and $5 notes will all be unveiled in 2020 in conjunction with the 100th anniversary of the 19th Amendment, which granted women the right to vote."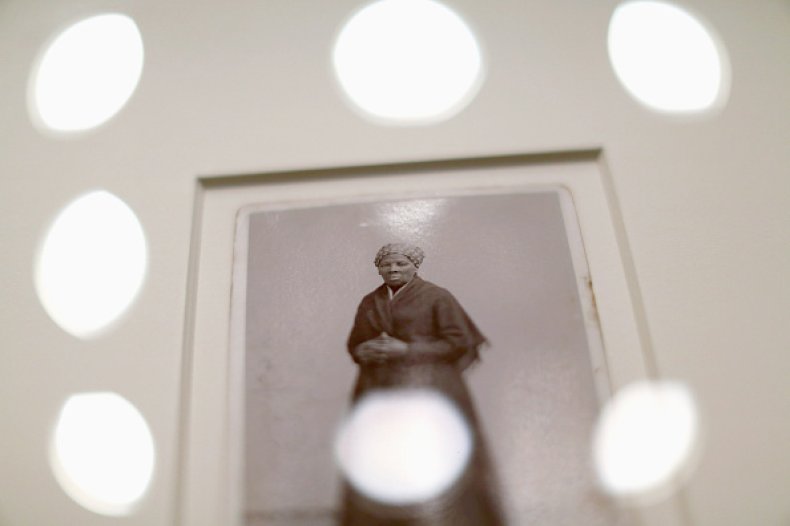 The redesign is said to feature a portrait of Tubman on the front and an image of Andrew Jackson, the $20 note's current face, on the back.
The effort, however, was put on hold by the Trump administration in 2019 when then-Treasury Secretary Steven Mnuchin said it was not his priority.
"The ultimate decision on the redesign will most likely be on other secretaries down the road," Mnuchin said, adding that the bill would be postponed until at least 2026.
Donald Trump also criticized the decision to switch the bill's current face with Tubman's during his 2016 campaign, calling it "pure political correctness."
"I think Harriet Tubman is fantastic," Trump added. "I would love to leave Andrew Jackson and see if we could come up with another denomination. Maybe we do the $2 bill or we do another bill... I think it would be more appropriate."
The $2 bill currently features a portrait of Thomas Jefferson on the front and a vignette showing the signing of the Declaration of Independence on the back of the note.