Why Do Kamala Harris and Doug Emhoff Make Way More Money Than Joe and Jill Biden?
President Joe Biden made headlines for releasing his tax returns on Monday, a presidential tradition that Donald Trump abandoned while in office. Vice President Kamala Harris also released her financial records, and what may have surprised many is that her household brought in more money than the Bidens did—over a million dollars more, in fact.
How did Harris have a more financially lucrative year than her boss? The simple answer is that her husband, Doug Emhoff, does very well in his line of work as a private attorney.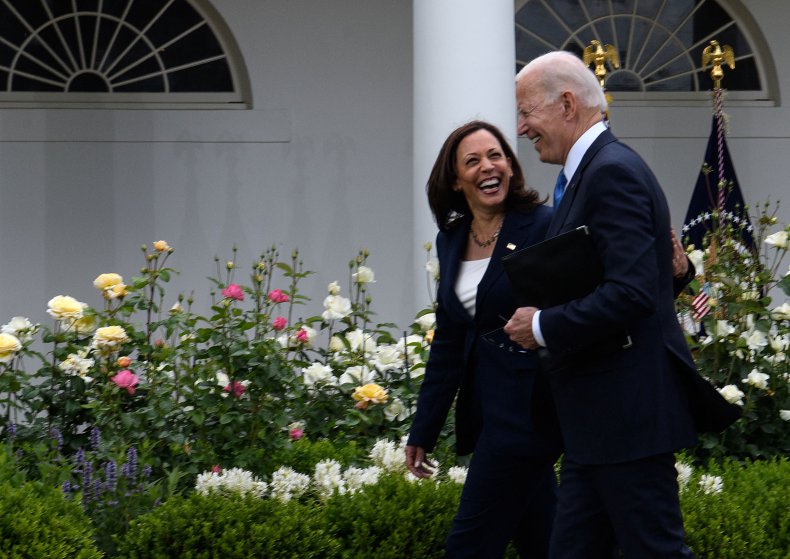 Joe Biden and first lady Jill Biden jointly earned $607,336 in 2020, according to the filings released Monday. The couple gave almost $31,000 to charity and owed $157,414 in federal income tax.
Harris and Emhoff, meanwhile, reported an adjusted gross income of $1,695,300 in 2020. They donated more than $27,000 to charity and paid a total of $621,893 in federal taxes. (They also reported $125,004 in paid income tax in California, and Emhoff paid an additional $56,997 in income taxes in Washington, D.C.) That means the couple paid more in federal taxes than the Bidens earned.
What accounts for the Second Family's financial success? Emhoff's work as a partner at the law firm DLA Piper represents a large bulk of the couple's joint income, according to Bloomberg. He earned around $1.2 million from the firm before he took a leave of absence once Harris joined Biden's ticket in August. He eventually left DLA Piper altogether last November.
Harris' main contribution to the family's income was about $358,000 from her 2019 memoir, The Truths We Hold. Her former salary of $174,000 as a senator will be surpassed on next year's returns by the $235,100 paid to vice presidents, though that number may increase to $243,500 or more if a pay rate deal in Congress lifts a pay freeze in place since the Obama administration.
Harris and Emhoff do carry some significant debt. Most notably, the couple have two mortgages, each worth between $1 million and $5 million, for a condo in Washington, D.C., and a home in California.
Both couples' tax returns showed a marked decrease in earnings from the prior year. In 2019, the Bidens reported an adjusted gross income of about $985,000. Harris and Emhoff took an even more drastic financial dip in 2020, with a 46 percent decrease from their 2019 earnings of $3,095,590.
Like Trump, former Vice President Mike Pence also never publicly released his tax returns while in office. The New York Times reported that Trump paid just $750 in federal income taxes during each of his first two years in office.