Mavericks Trade Harrison Barnes During Game, Get Angry Response From LeBron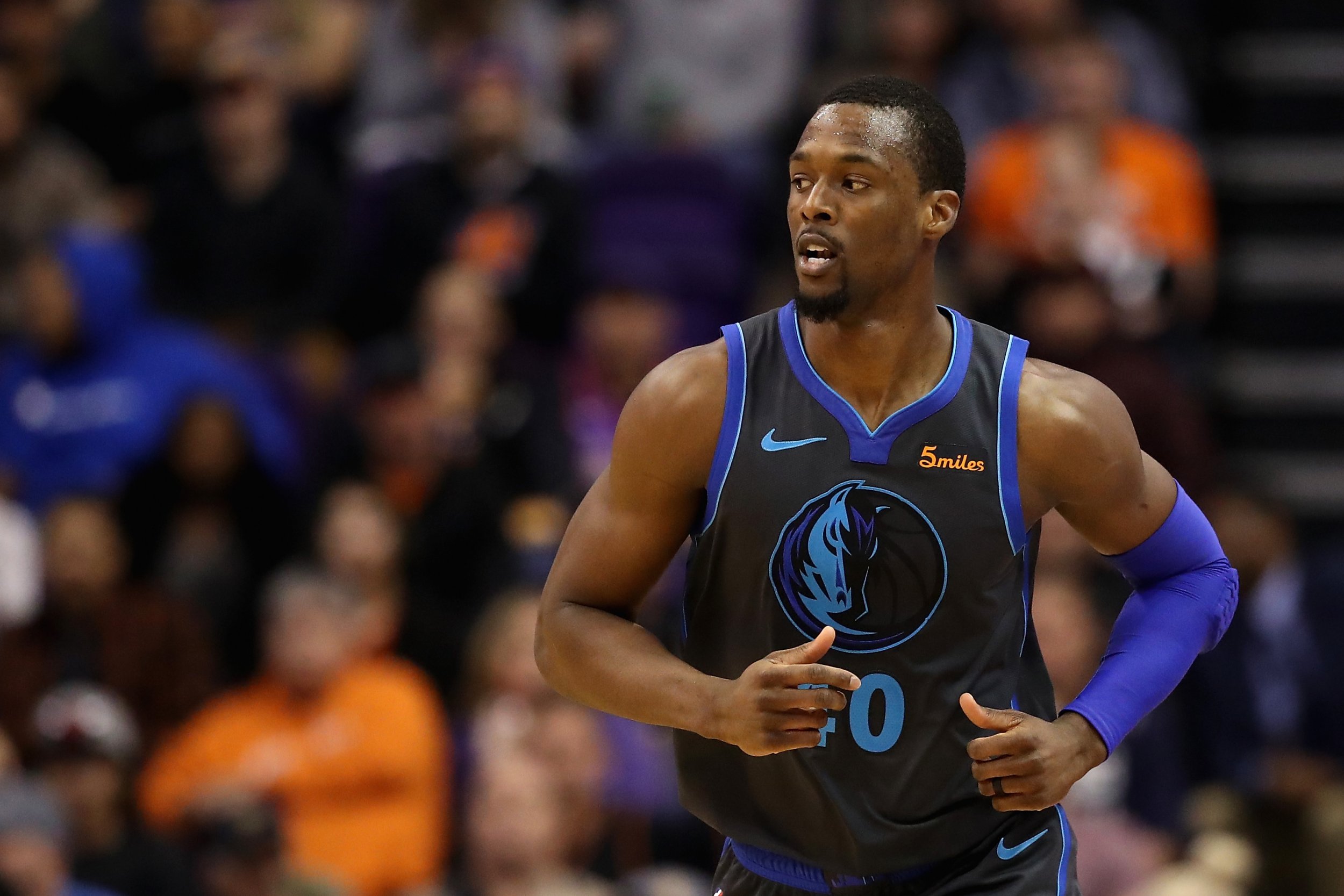 The days leading up to the NBA trade deadline are traditionally a period when nothing can be ruled out, as Harrison Barnes found out Wednesday night.
The 26-year-old discovered he had been traded from the Dallas Mavericks to the Sacramento Kings early in the fourth quarter of the Mavericks' 99-93 win over the Charlotte Hornets. The forward, who had scored 10 points in the first three periods, watched the final quarter from the bench as his soon-to-be former teammates secured a second consecutive win.
While the trade was only officially announced after the game, news of it broke early in the first quarter when Barnes' agent, Jeff Schwartz, told ESPN's Paul Pierce the Mavericks were working on a move.
LeBron James called out the timing of the trade, suggesting teams trading players were treated differently from players requesting trades.
"So let me guess this is cool cause they had to do what was best for the franchise right???," he wrote on Instagram.
"Traded this man while he was literally playing in the game and had ZERO idea. I'm not knocking who traded him because it's a business and you have to do what you feel what's best but I just want this narrative to start to get REAL/CHANGE and not when a player wants to be traded or leaves a Franchise that he's a selfish/ungrateful player but when they trade you, release , waive, cut etc etc it's best for them! I'm ok with both honestly, truly am. Just call an ace an ace !!"
Interestingly, his post was liked by Anthony Davis, who shares an agent with LeBron and who last week asked the New Orleans Pelicans to trade him.
Despite LeBron's protestations, Schwartz suggested Barnes knew Dallas and Sacramento were looking to reach a deal and reportedly opted to play anyway.
The decision surprised Mavericks veteran Dirk Nowitzki.
"He's a better man than me, for sure," he was quoted as saying by The Associated Press.
"Everybody else would have bounced. He's just a generally good dude. He's obviously got bonds with some of these players here for life, and that's the kind of guy that he is."
In exchange for Barnes, who is due to make $25 million next season and has a player option in the summer, the Mavericks got second-year forward Justin Jackson and veteran big man Zach Randolph.
The seventh overall pick of the 2012 draft, Barnes led the Mavericks in scoring over the last two seasons and is averaging 17.7 points this season. He thanked the Mavs on social media after the game.
By trading him, the Mavs have opened up some much needed salary cap space ahead of next summer, when they are projected to have $30 million available. The figure could rise up to $40 million if Dwight Powell opts out of his deal.
Next season, the Mavericks will owe a combined $31 million to Courtney Lee and Tim Hardaway Jr, who they acquired last week in the trade that took Kristaps Porzingis to Dallas.
With Wednesday's win over Charlotte, the Mavericks improved to 25-28 and remain 11th in the Western Conference, while Sacramento is in ninth place with a 28-26 record.