Harrison Ford Defends Dr. Fauci in Lincoln Project Ad, Urges Voters to 'Fire Trump' Instead
Harrison Ford has defended Dr. Anthony Fauci in a video condemning Donald Trump's handling of the coronavirus pandemic.
The veteran actor teamed up with the Lincoln Project for the ad which validates the nation's top infectious disease expert.
The video shows a clip of Trump supporters at a Florida rally chanting "Fire Fauci!" with the president responding: "Don't tell anybody, but let me wait until a little bit after the election."
Ford and the Lincoln Project advocate for the firing of Trump rather than Fauci in the video, as the Indiana Jones actor lists the doctor's achievements and career advising every president since Ronald Reagan.
"He has served the American people tirelessly, honorably and selflessly from Reagan to Bush to Clinton to Bush to Obama, and now, to Trump," Ford says.
The 79-year-old ends the ad with a call to action: "Tomorrow, you can fire only one of them. The choice is yours."
Fauci has warned of the upcoming troubles the country is facing as COVID-19 continues to spread.
"We're in for a whole lot of hurt. It's not a good situation," Fauci told the Washington Post on Friday.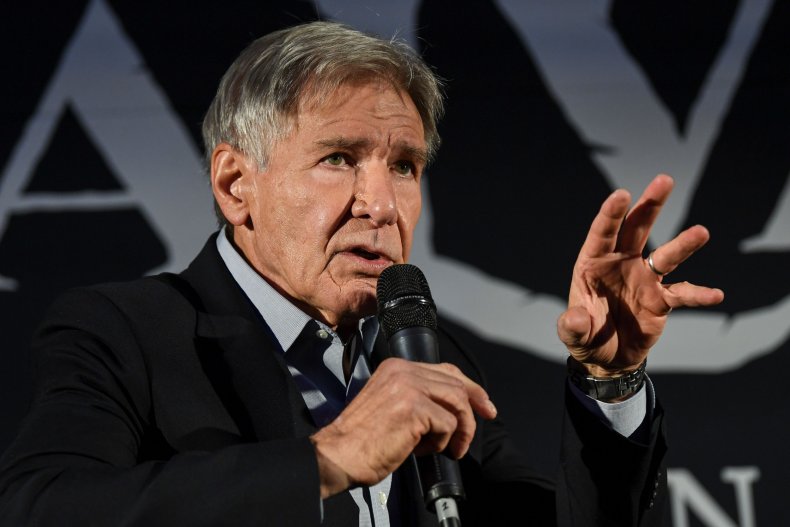 Fauci said that former Vice President Joe Biden's campaign "is taking it seriously from a public health perspective" but that President Donald Trump "looking at it from a different perspective."
Biden tweeted Monday: "We need a president who actually listens to experts like Dr. Fauci."
Ford's Star Wars co-star Mark Hamill also took part in a Lincoln Project ad this week.
Titled "Absentee", Hamill's contribution focuses on absentee voting, how it started and why it's still so important.
"Tyranny didn't end with the American Revolution," he says. "Not for everyone. Not by a longshot. Nearly a hundred years of elected leadership failed to write that wrong, and America went to war with ourselves to fix it. Never before has the truth been so clear: elections have consequences."
Hamill goes on to say: "Now more than 150 years later, tyranny is looking for a new foothold. President Trump has called for the election to be decided on and only on those ballots that arrive by November 3. If he gets his way, many who cast absentee ballots will not have their votes counted. This will deny thousands of troops overseas of their most sacred right."