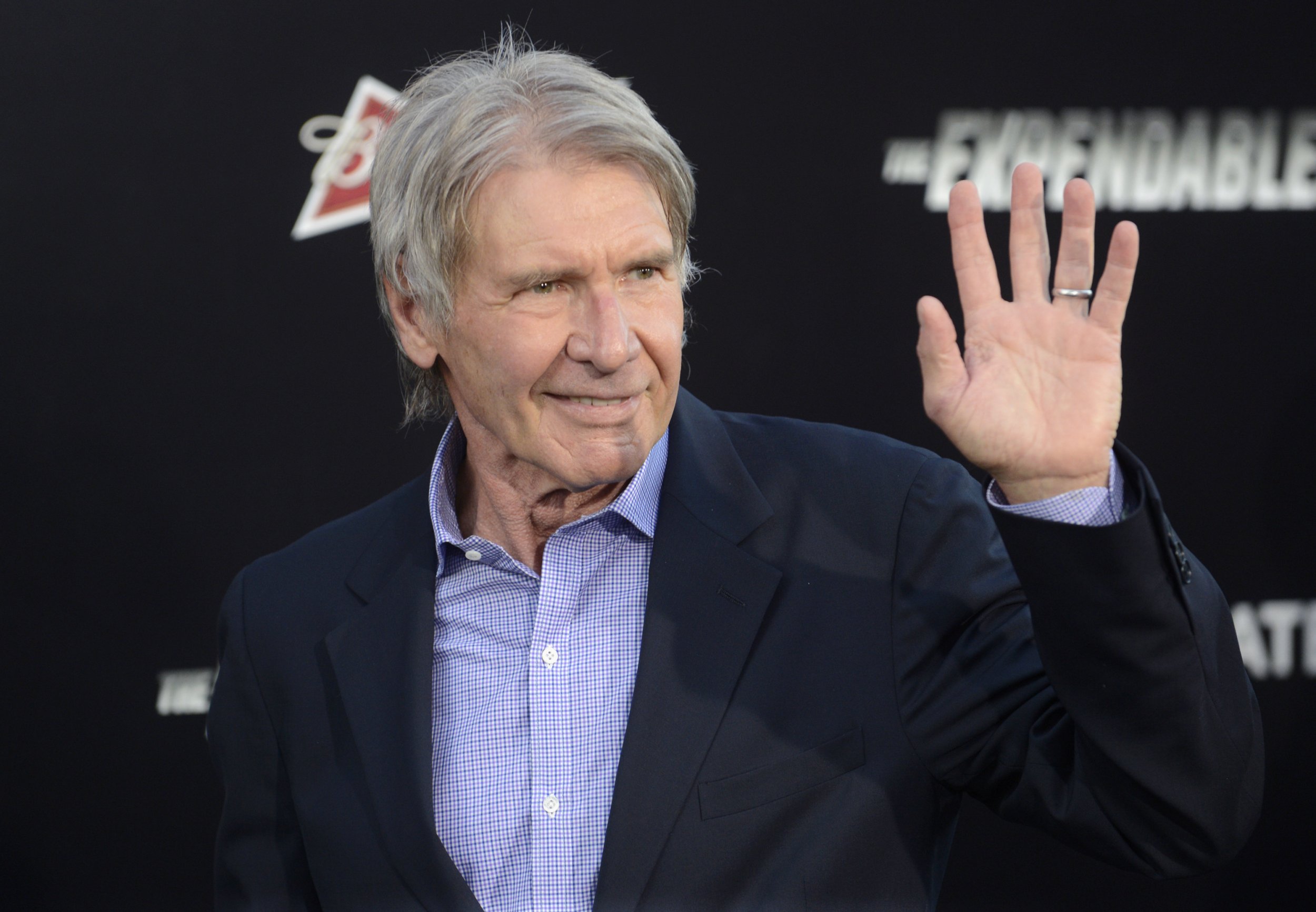 Actor Harrison Ford took to the stage at the annual San Diego Comic-Con convention this weekend, marking his first public appearance since he was injured in a plane crash in March.
Appearing at a panel discussion with other cast members of the upcoming movie Star Wars: The Force Awakens, the actor was welcomed back with a standing ovation. Ford responded by downplaying the March 5 incident, when his plane made an emergency landing on a golf course in Venice, California and he suffered a broken pelvis and ankle.
"I'm fine," the 72-year-old Indiana Jones star says in video of the event. "I walked here, so how bad can it be?"
According to a Hollywood Reporter account of the event, Ford said that returning to the set of a Star Wars movie—where he reprises his classic role as Han Solo—"should have felt ridiculous" but instead "felt great."
Star Wars: The Force Awakens, the seventh installment in the classic space film series, is due out in December. Here's video of the appearance, via The Guardian: