Harrods Takes '£1 in Every £5' Spent by Chinese Tourists in UK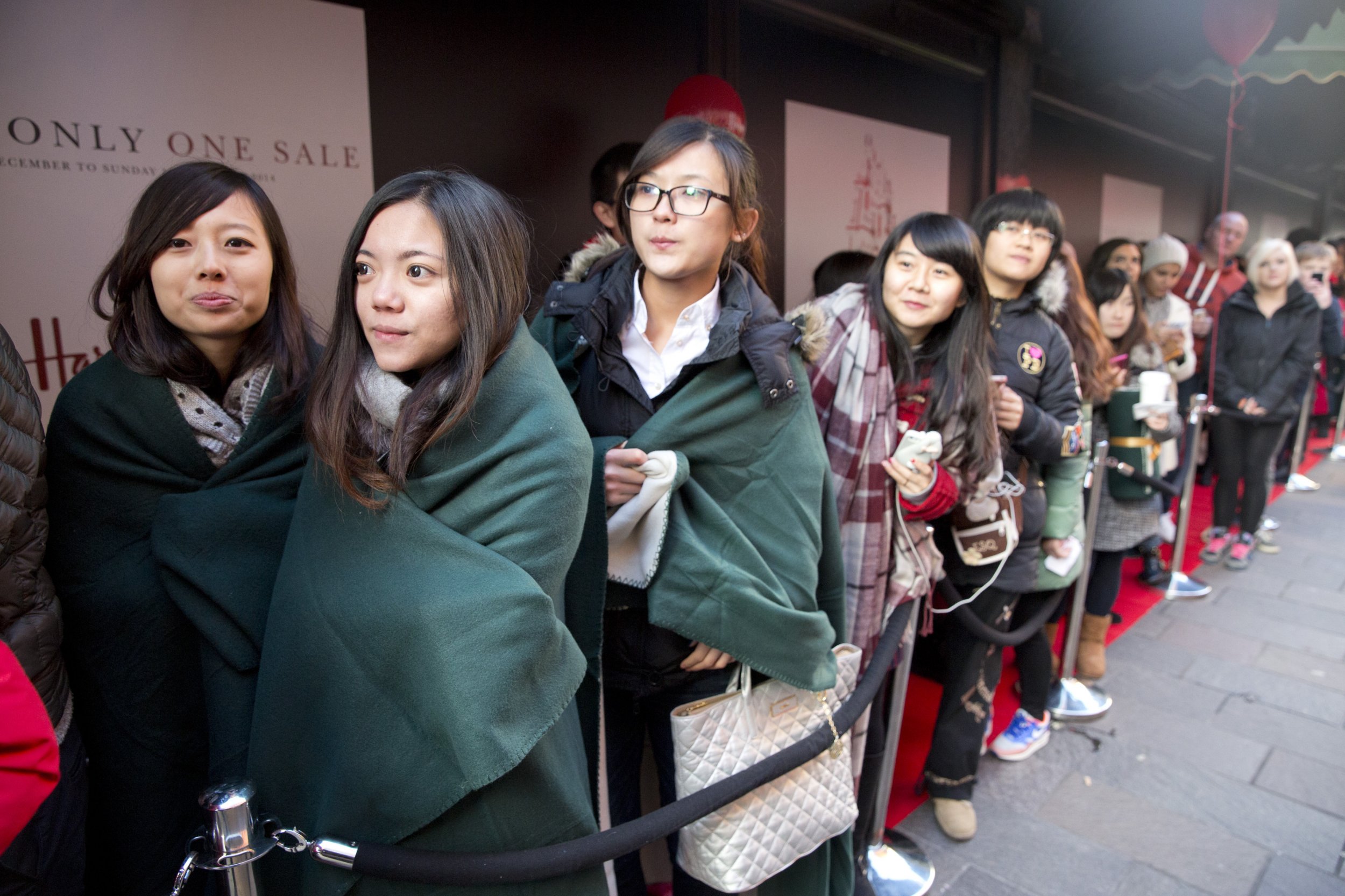 £1 in every £5 spent by Chinese tourists in the UK is spent at the luxury department store Harrods in London, according the Wall Street Journal.
The store's managing director Michael Ward has, rather unsurprisingly, said the Chinese market is "hugely important" for his store. Speaking to the Wall Street Journal's China Real Time Blog, Ward said that Chinese visitors were the store's top spenders by nationality.
The report goes on to say sales to Chinese customers have grown 50% annually for the past five years, but that number is showing signs of slowing.The store employs a team of Mandarin-speakers, and have installed Chinese credit card terminals to encourage spending from affluent Chinese visitors. They have also opened a new Chinese restaurant on its fifth floor in January this year called Chai Wu.
Chinese tourists spent more than $164 billion abroad last year, a 28% increase since 2013 according to Bloomberg, and a report by Oxford Economics suggests that Chinese visitors to the UK will more than double in a decade's time, thanks in part to easing of visa restrictions.
According to The Economist Chinese travellers spend nearly £1,700 per person per trip in Britain, which is three times the average. An HSBC report estimates that Chinese tourists now account for 25% of luxury goods spending in the UK, although that figure is behind France (40%) and Italy (35%). A report from Barclays Bank estimated that Chinese tourism spending in the UK will rise from £549 million in 2013 to more than £1 billion in 2017.
VisitBritain, Britain's national tourism agency, said that 2014 broke overall inbound tourism and tourist spending records for the UK, and it predicts that 2015 break those records again.
The agency has been working to make the most of the increasing number of Chinese tourists heading to the UK. Last year, it launched the 'Great China Welcome' project which offered inside information and sector specific knowledge and advice to help businesses get "'China-ready'".
The programme aims to attract 650,000 Chinese visitors a year to the UK annually by 2020, who they estimate will be worth £1.1 billion to the economy.
VisitBritain's promotional campaign continued this year, with the agency inviting Chinese tourists to rename UK landmarks, and even celebrities, as part of Britain's largest ever tourism campaign in China. Examples included, the Shard being renamed "London cone", Blackpool, "a place that is happy to visit" and Benedict Cumberbatch became "Curly Fu".