U.S. Diplomat's Wife Who Escaped U.K. Using Diplomatic Immunity After Fatal Crash Sought by Police
A woman whose son was killed in a head-on crash with a vehicle driving on the wrong side of the road near a military base in England has said she is prepared to appeal to President Donald Trump to waive the diplomatic immunity of the suspect.
Harry Dunn, 19, died when the motorcycle he was riding was hit by a car traveling the other way near RAF Croughton in Northamptonshire—a base which is used as a communications station by the U.S. Air Force.
Sky News identified the driver as Anna Sacoolas, 42, who as the spouse of a U.S. envoy claimed diplomatic immunity. She has since left the country after the fatal accident on August 27.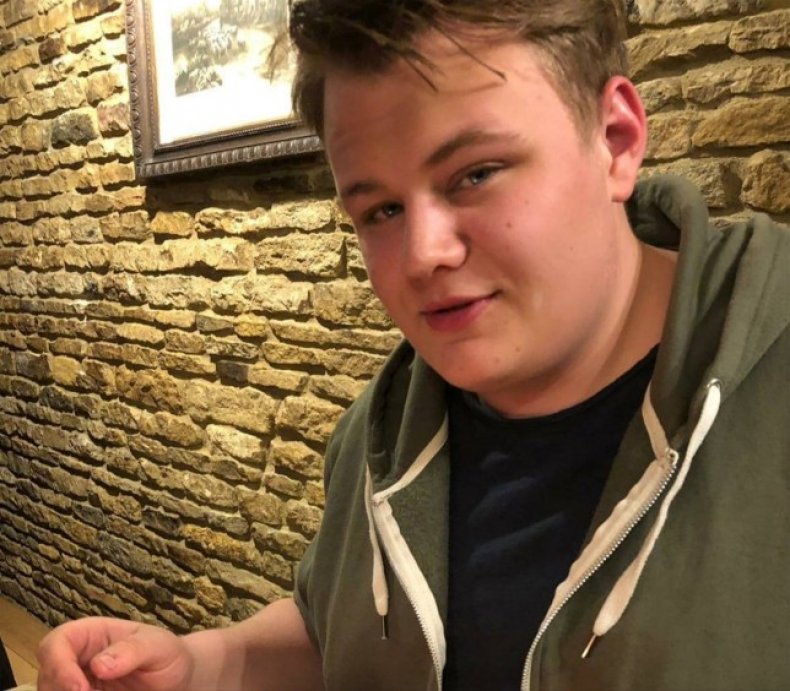 Northamptonshire's police have asked for the waiver of diplomatic immunity, which makes diplomats and their families immune from prosecution in their host country.
Immunity can only be waived by the country that sent them and the U.S. State Department has said that such immunity was "rarely waived," although the British foreign secretary, Dominic Raab, has urged the U.S. to reconsider.
Dunn's mother, Charlotte Charles, said that no one should be allowed to return to their country after such an incident and a GoFundMe page to pursue legal action has raised more than £6,000 ($7,400).
"We are totally deprived of the ability to grieve and our lives are now painfully on hold. I bear the driver no ill will. She must be suffering too…but she must return to the U.K. to face justice.
"It is only at that point that my family and I will be able to move forward from this needless tragedy," she said in a statement on a Facebook page titled Justice4Harry.
In a radio interview with BBC's 5 Live, she said: "We don't wish her any harm. She's a mum; we don't want to take her away from her kids either, but she's taken one of ours and she's taken my twin boys' twinship away."
She said that if the diplomatic waiver was declined then she would take her case to Washington.
"We will go and see President Trump. We will ask him to waive it; we will ask him directly. We will do what we can to bring her back," she said.
The British Crown Prosecution Service's website states that only diplomats and their families based in London are entitled to claim diplomatic immunity, but Sky News reported that a special deal was in place between the U.S. and the U.K. to include those based at RAF Croughton.