'American Horror Story' Actor Harry Hains, Son of Actress Jane Badler, Dead at 27
Harry Hains, an Australian actor, singer and model, has died at the age of 27.
Hains' mother, actress Jane Badler, announced his death in an emotional Instagram post on Thursday.
"On Jan 7 my beautiful son died. He was 27 and had the world at his feet," said Badler.
"But sadly he struggled with mental illness and addiction. A brilliant spark shone bright too short a time.
"I will miss you Harry every day of my life."
Badler said a service will be held for Hains at the Hollywood Forever Cemetary in Los Angeles on Sunday, January 12, at 3 p.m. local time.
Badler shared images of Hains' modeling work and a family picture of him posing with loved ones including Badler, his father Stephen Hains and his brother Sam.
Hains has appeared in television shows such as American Horror Story, The OA and Sneaky Pete. According to his IMDb page, Hains was in the midst of filming a new project and was announced for two more at the time of his death.
Hains also performed music under the name ANTIBOY.
The 27 year old's mother Jane Badler, meanwhile, is an accomplished actress who appeared in the 1983 science fiction series V on NBC. Badler also appeared in a reboot of V on ABC in 2011. Badler's other credits include Falcon Crest and a 1988 TV adaptation of Mission: Impossible.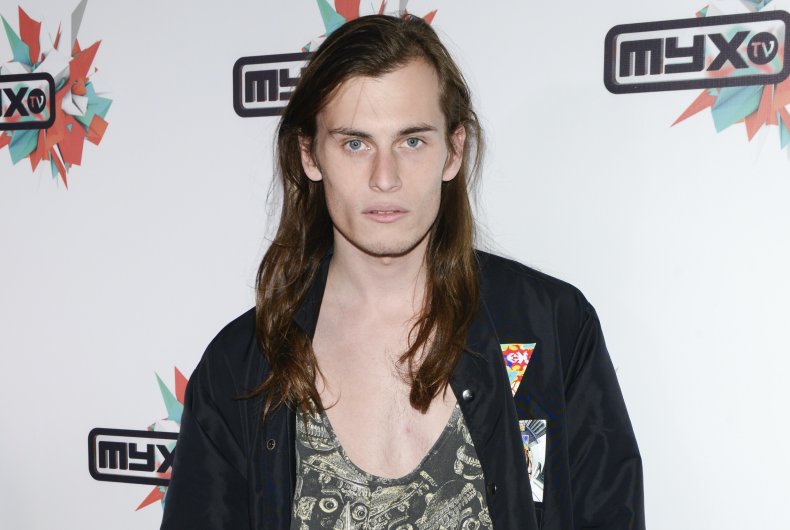 According to People, Hains moved from Australia, where he was a pre-med student in Melbourne, to Los Angeles to pursue modeling and eventually got into acting and singing.
In a March 2019 interview with the U.K. publication Boys By Girls, Hains said of his musical alter-ego ANTIBOY: "ANTIBOY is this character that I've created that is a gender fluid robot from the future, stuck in a virtual reality world that has been malfunctioning."
"I created ANTIBOY because it represents this future world that I foresee, not only where I think we are going with technology—fusing with AI and life extension—but also as a place where we've come to realize the complete deconstruction of labels," Hains added.
In the same interview, Hains identified as "gender fluid," explaining: "I don't like the idea of labels. If I had to pick a label it would be in the realm of gender fluid. I know that I am born male but I don't think I represent what it means to be a man. I believe we should be whatever we want. It gets kind of confusing when we start labeling ourselves so I try to stay away from labels."