Remembering Harry Hains: 'American Horror Story' Actor Dead at 27
Actor Harry Hains died on Tuesday. He was 27 year's old.
Hain's mother Jane Badler, an actress known for her roles as Shannon Reed in the 1989 Mission Impossible series, confirmed his death in an Instagram post shared on Friday.
"On Jan 7 my beautiful son died. He was 27 and had the world at his feet. But sadly he struggled with mental illness and addiction. A brilliant spark shone bright too short a time .. I will miss you Harry every day of my life," Badler wrote.
Hains' cause of death was not immediately revealed.
Born in Melbourne, Hains was a budding star most known for his role in Ryan Murphy's award-winning anthology American Horror Story. Hains appeared in the 2015 installment, Hotel. Hains also starred in Netflix's supernatural drama series, The OA.
With more than 25 acting credits to his name, Hains appeared in dozens of independent films over the last two years, including I, Matter, Groopies, Chase and A Haunting at Silver Falls: The Return among others. Before his death, Hains was filming the feature The Mangled and had snagged a role in the upcoming TV mini-series Xtra Life.
He was living and working in Los Angeles at the time of his death.
In addition to being an actor, Hains was a model and performed as a musician under the stage name ANTIBOY. Hains released his first concept album, A Glitch in Paradise, introducing ANTIBOY,—a gender-fluid robot character—in 2018.
"ANTIBOY is a character from the distant future where the constructs of gender, race and sexuality (minus physiological desire) have been obliterated. In this future, we are more concerned with the divide between human and AI rather than the minute segregating we made within the human race as a whole," Hains said of the act in an interview with The Young Folks in September 2018.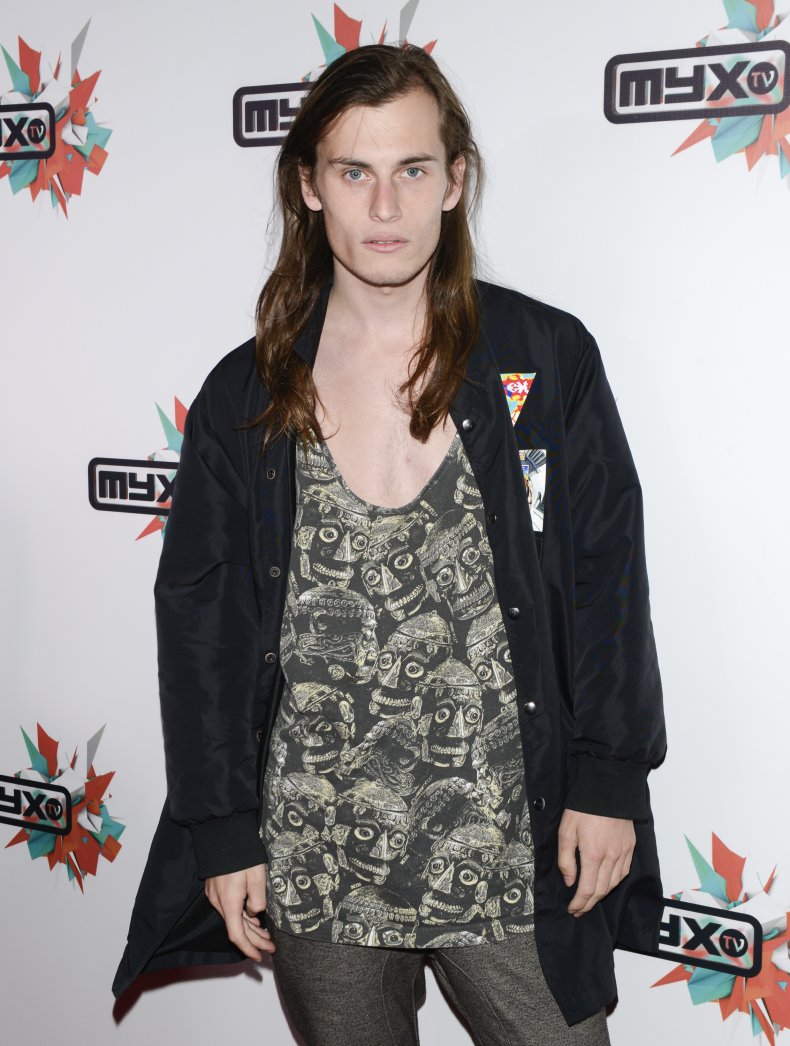 Hains also identified as gender fluid. He opened up on his identity in an interview with Boys By Girls in March 2019.
"I don't like the idea of labels. If I had to pick a label it would be in the realm of gender fluid. I know that I am born male but I don't think I represent what it means to be a man. I believe we should be whatever we want. It gets kind of confusing when we start labeling ourselves so I try to stay away from labels," he said.
The Australian native also touched on some of his mental health battles, revealing a severe sleeping disorder he suffered from as a child. "Growing up, I had a very serious sleeping disorder called Idiopathic Insomnia. I couldn't sleep for my entire childhood until I started taking sleeping pills at twelve/thirteen," he explained
"So I was tortured by sleep deprivation and I had a lot of phobias. It affected me in a very severe way as a child," Hains continued. "Having my childhood so disrupted came back to haunt me in ways that were unexpected and left me with my own kind of issues that were then self-inflicted and self-destructive. But tragedy can come in all forms. All experience is relative, all happiness is relative, all tragedy is relative. We all suffer as much as each other, there are just certain things that trigger us."