Harry Kane and Raheem Sterling Rated Among World's Top Ten Footballers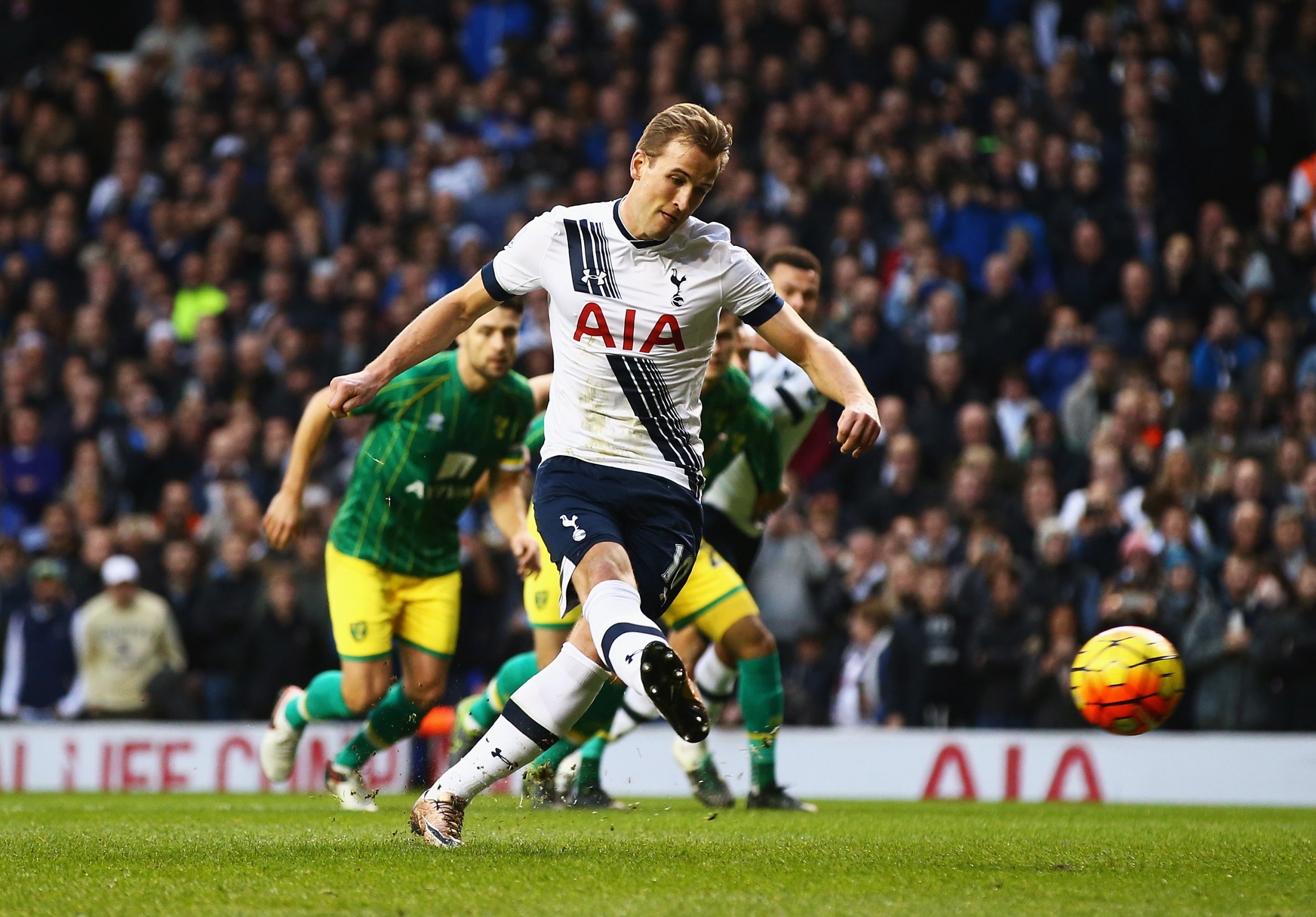 Perhaps predictions about the demise of English footballing talent have been grossly exaggerated.
The International Centre for Sports Studies (CIES), a research group based in Neuchatel, Switzerland, has published its bi-annual list of the world's 100 most expensive footballers.
And alongside the usual suspects - Lionel Messi, Cristiano Ronaldo and Neymar - two English names occupy the top ten.
Harry Kane, the Tottenham striker, has been valued at 91 million euros (£67,884,000) by CIES, using an algorithm based on player age, length of contract, performance for his club and performance for his national team.
That puts Kane fifth on the list, one place behind Ronaldo, who CIES values at 114 million euros, down from 119 million euros since June. That fall in value is put down to the player's age. Ronaldo and Arsenal midfielder Santi Cazorla, both 31, are the only players over 30 in the top 100.
There is good news for another England international, too. Raheem Sterling, who moved from Liverpool to Manchester City in the summer for a transfer fee of £49 million, is sixth on the list, worth 89.8 million euros (£67 million), according to CIES' calculations, following an autumn in which his standing has risen significantly.
Top of the list, however, is Messi, the Barcelona forward - though he may have cause for concern over CIES' description of him. While Messi is worth 251 million euros, that is a drop from 268 million euros in June, the last time CIES published its study. According to CIES, Messi, 29, "has entered the final phase of his career. Despite outstanding performances and transfer cost inflation, his value has probably already reached a peak."
If Kane and Sterling can perform to their supposed combined worth of £134,884,000, perhaps England manager Roy Hodgson has a more realistic chance than first supposed of leading his team to glory at Euro 2016 in France this summer.